Analyst Insider Subscribers can view one free Insight every week. For full access, talk to our team.
Apple is making the switch from using Intel chips to creating Macs using ARM-based silicon that brings efficiencies and better battery life without sacrificing performance.
Unlock this ABI Insight
In late June 2020, DHL launched a new plug and play robotics platform in collaboration with Blue Yonder and Microsoft that will give customers more flexibility in selecting and integrating different robotics vendors into a single solution.
Unlock this ABI Insight
While the current installed base of Oculus Go users may not relish in the news, a large majority of the industry has voiced support for the decision and view it as a step forward for VR.
Unlock this ABI Insight
The major question is how valuable and practical are these solutions, and how can other AR solutions contribute to building social responsibility and safety?
Unlock this ABI Insight
BMW 5 series mid-cycle refresh, which will be available in the 2021 5 Series, introduced key connected infotainment functions, including a cloud-based navigation system called BMW Maps.
Unlock this ABI Insight
In the long term, enterprises will transform from focusing on "just-in-time" to "just-in-case" production, which will strengthen the value proposition of private cellular networks for the enterprise domain to set up reliable business continuity plans and increase resilience.
Unlock this ABI Insight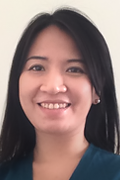 The millions of employees working and networking from home during the COVID-19 pandemic has proven that video is a powerful and successful tool for marketing, collaboration, training, and many other use cases for businesses across multiple industries. Evolving video delivery technologies, coupled with smart content management solutions, continue to provide benefits to enterprise video deployments. The enterprise video market is forecast to generate US$18.7 billion in 2020, according to a new report from ABI Research.
Low latency video streaming solutions allows live streaming of corporate events to both internal and external viewers. "Artificial Intelligent (AI) and Machine Learning (ML) technologies enable enterprise video applications to be more efficient. Facial and object recognition, scene detection, and speech to text capabilities are making video indexing and search functions easier, faster, and more accurate. AI-assisted content screening allows enterprises to make sure the videos are in-line with regulations. Such features are driving more enterprise video deployments across different industries," comments Khin Sandi Lynn, Industry Analyst.
Read more.
Ever since start-ups Mobike and Ofo kickstarted the bike-sharing market in China, the shared micro-mobility market has exploded globally. The vision of bike-sharing becoming a popular method of "last mile" travel is now a reality. Over the last few years, sharing service operators not only grew their fleets of shared bikes, but also expanded their services by introducing other two-wheeled vehicles such as pedelecs, electric scooters, and mopeds. While micro-mobility took a hit from pandemic lock-down orders, micro-mobility is here to stay and will continue to grow in the post-COVID-19 world. ABI Research forecasts the worldwide installed base of micro-mobility vehicles to reach 50 million by 2026.
COVID has dramatically changed the micro-mobility market as many service operators finding themselves having to halt their services. "For-profit to be made, rides need to take place and as a consequence of COVID-19, service operators are facing huge short-term profitability challenges," explains Harriet Sumnall, Research Analyst. Many operators have had to reduce their workforce as well as suspend their operations globally, which will impact the amount of available cash to keep the companies afloat.
Read more.
RCR Wireless (written by ABI Research Director David McQueen)
The 5G smartphone market is set to rapidly expand in the next 12 months, with many mobile vendors looking to quickly develop their 5G portfolios. It is anticipated that 5G will increase more aggressively compared to 4G to become the most accelerated mobile technology generation ever launched, despite any lag in demand that may be caused by the outbreak of COVID-19 and the ongoing U.S.-China trade dispute. This landmark growth includes a seismic shift to make the new technology available across price tiers, which will greatly increase the global addressable market for 5G.
However, While smartphone OEMs once relied heavily on chipset suppliers to help design high-performance systems, the move to 5G requires integration of the entire 5G cellular system design into their devices, from modem-to-antenna, addressing all aspects of end-to-end performance.
Read the full article.
Wired
Being publicly dumped live on Parliament TV is not a good way to find out about the end of a 20 year relationship, but that's exactly what happened to shocked Huawei directors on July 14.
Blindsided Huawei chiefs listened while Oliver Dowden, the head of the digital, culture, media and sport department of the UK government, told the world after two decades as a welcome guest China's tech giant would be banned from supplying kit to Britain's 5G programme.
Dimitris Mavrakis, 5G and mobile network infrastructure research director at ABI Research, thinks Huawei customers such as BT, EE and Vodafone won't hang around. "UK operators can't buy anything from Huawei after the end of the year but it is likely they will stop buying immediately," he says. "This is a really big deal, a major concern. There will be an immediate effect on Huawei."
Read the full article.
Digital Manufacturing Week 2020
Nov. 9, 2020 - Nov. 13, 2020
Online
Event Website

SPAR 3D
July 27, 2020 - July 29, 2020
Online
Event Website

AECNEXT
July 27, 2020 - July 29, 2020
Online
Event Website

3rd Guangzhou Int'l Smart Retail Expo and the Smart Retail World Forum
Aug. 3, 2020 - Aug. 5, 2020
Guangzhou, China
Event Website

TU-Automotive Detroit
Aug. 18, 2020 - Aug. 20, 2020
Online
Event Website

MoneyNext Summit
Aug. 18, 2020 - Aug. 21, 2020
Online
Event Website

5G World
Sept. 1, 2020 - Sept. 3, 2020
Online
Event Website

AI&ML for the Smart Grid
Sept. 8, 2020 - Sept. 10, 2020
Online
Event Website

Manufacturing World Nagoya
Sept. 9, 2020 - Sept. 11, 2020
Portmesse Nagoya
Event Website

Commercial UAV Expo Americas
Sept. 15, 2020 - Sept. 17, 2020
Online
Event Website