Analyst Insider Subscribers can view one free Insight every week. For full access, talk to our team.
The strategy of not only developing cloud-based applications but also housing the many different products under a shared data set and a common interface provides a unified tool chain.
Unlock this ABI Insight
Apple emphasized its role in the CHiP project and how the project will draw more players, devices, and end users into the HomeKit ecosystem and the wider smart home market.
Unlock this ABI Insight
There are several ways to include unlicensed spectrum in mobile networks, ranging from License Assisted Access (LAA) to the deployment of Wi-Fi in which subscribers can roam and thus offload mobile data traffic from the cellular network.
Unlock this ABI Insight
The move will bring CyberX under Microsoft's IoT Azure offerings, where it already provides multi-layer IoT security.
Unlock this ABI Insight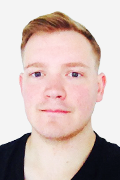 Like many technologies, the future of robotics is being complicated by COVID-19. But more than any other technology, robotics developers have visibly demonstrated the value of more flexible automation to meet the enormous challenges being placed on businesses and governments. While shipments in autonomous last-mile delivery and commercial cleaning robot shipments will be bolstered by the pandemic, drones for civil use-cases will see the most immediate and long-term growth. Civil drone shipments will nearly double from 2020 pre-pandemic forecasts to reach 13,400; and nearly 80,000 shipments will take place in 2025, states ABI Research.
"Having over a quarter of the world under lockdown would have been a mad prediction the start of 2020," says Rian Whitton, Senior Analyst. "Now, with a stay at home orders being relaxed, and gatherings limited, governments are turning to drones for emergency, health, and law enforcement."
Read more.
By 2026, IoT connections will exceed 23 billion across all major IoT markets. Almost all those connections will be faced with incessant and constantly evolving cyber-threats, forcing implementers and IoT vendors to embrace new digital security options to protect managed fleets and connected assets. Secure device authentication currently stands among the top-tier investment priorities for key IoT markets. ABI Research expects that hardware-focused IoT authentication services will reach US$8.4 billion in revenues by 2026.
"There are several key technologies revolving around authentication security that currently transform the IoT device value chain. Chief elements among them revolve around IoT identity issuance, provisioning, authentication, encryption key lifecycle management, access management, and attestation," explains Dimitrios Pavlakis, Industry Analyst. These are the prime focus of IoT vendors who capitalize on the emerging threat horizon to better position their services and explore new IoT monetization models.
Read more.
Toolbox.com (written by ABI Research Industry Analyst Dimitrios Pavlakis)
Stakeholders might need to re-think their long-term strategies, especially when certain high-profile Mobile Network Operators (MNOs) and vendors are dominating the value chain and extending their reach in other geographic areas worldwide. All signs point toward 5G increasing the cyber-threat surface across the board.
Essentially, this may well boil down to one key factor: Internet of Things (IoT) integration.
Read the full article.
CNBC
After years of promises and false starts, COVID-19 has driven a record number of workers remotely and could finally usher in their regular use of VR and AR at home — or at least give the tech a push on the path to mainstream.
A PwC report last year predicted that nearly 23.5 million jobs worldwide would be using AR and VR by 2030 for training, work meetings or to provide better customer service. According to a report by ABI Research this year, before the pandemic the VR market was forecasted to grow at a 45.7% compound annual rate, surpassing $24.5 billion in revenue by 2024.
Read the full article.
AECNEXT
July 27, 2020 - July 29, 2020
Online
Event Website

SPAR 3D
July 27, 2020 - July 29, 2020
Online
Event Website

3rd Guangzhou Int'l Smart Retail Expo and the Smart Retail World Forum
Aug. 3, 2020 - Aug. 5, 2020
Guangzhou, China
Event Website

MoneyNext Summit
Aug. 18, 2020 - Aug. 21, 2020
Online
Event Website

TU-Automotive Detroit
Aug. 18, 2020 - Aug. 20, 2020
Online
Event Website

5G World
Sept. 1, 2020 - Sept. 3, 2020
Online
Event Website

AI&ML for the Smart Grid
Sept. 8, 2020 - Sept. 10, 2020
Online
Event Website

Manufacturing World Nagoya
Sept. 9, 2020 - Sept. 11, 2020
Portmesse Nagoya
Event Website

FutureNet World 2020
Sept. 22, 2020 - Sept. 23, 2020
ONLINE
Event Website
Speakers:
Malik Saadi, Dimitris Mavrakis

Smart Grid Innovation
Sept. 22, 2020 - Sept. 24, 2020
Online
Event Website