DATE: Thursday, July 9
TIME: 11:00 a.m. ET
A single connectivity technology will suffice for certain IoT applications, but the real magic is being realised when two or more complementary IoT technologies combine. Increasingly, solution providers are looking to make multi-mode connectivity a springboard for more complex and ambitious IoT solutions.

This webinar will consider how the workhorse technologies of the IoT sector – the newer breed of IoT-geared low-power wide-area (LPWA) solutions like LoRaWAN, NB-IoT, and Sigfox, and ubiquitous hyper-local protocols like Bluetooth and Wi-Fi, plus some others – are being united in solutions that are greater than the sum of their parts, and revealing brand new use cases.
ABI Research Principal Analyst Adarsh Krishnan will be joined by five other prominent influencers in the IoT sector. To hear their perspective and insights, click here to register and attend.
Analyst Insider Subscribers can view one free Insight every week. For full access, talk to our team.
Verizon and AT&T recognize that dynamic spectrum sharing (DSS) would be key in their respective 5G deployments and are gearing up in implementing DSS in the near future.
Unlock this ABI Insight
Falkonry is an enabling technology company based in Sunnyvale, California that offers Operational Intelligence (OI), Machine Learning (ML), and data science.
Unlock this ABI Insight
From a physical waste perspective, asset tracking's ability to gather data and enable strong logistics processes will play a significant role in understanding where synergies lie and optimizing closed-loop designs.
Unlock this ABI Insight
XRSpace recently announced its plan to launch a virtual world/social platform, Manova, and a standalone Virtual Reality (VR) Head-Mounted Display (HMD), Mova, in 2020.
Unlock this ABI Insight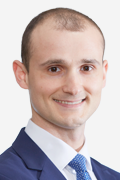 The synthesis of cloud-edge and 5G presents an opportunity for communications service providers (CSPs) to provide complete end to end solutions for enterprise verticals. For example, with their robust connectivity and 5G assets, the likes of AT&T, Telefonica, Verizon, and Vodafone could move up the value chain to service enablement layer for IoT, analytics, and other horizontal capabilities.
"A combination of cloud-edge compute and 5G ultra-reliable low latency connectivity is going to be the bedrock to propel post-COVID-19 growth. This growth is not just for telecoms, but also for a multitude of asset-heavy industries as they embrace digital-first processes and operations," says Don Alusha, Senior Analyst.
Read more.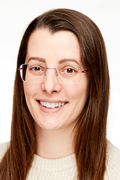 In the ongoing push for more secure IoT devices and applications, the hardware choices for embedded security are growing dynamically. ABI Research forecasts shipments for secure hardware serving digital authentication and embedded security will reach 5.3 billion by 2024, double the number of shipments in 2019.
"Hardware-based security offers better protection from manipulation and interference than its software-based counterpart because it's more difficult to alter or attack the physical device or data entry points," explains Michela Menting, Digital Security Research Director. "Yet, less than 10% of IoT devices are currently being protected with hardware security."
Read more.
Light Reading
Dimitris Mavrakis, research director for telco networks at ABI Research, said his analyst team does not think Microsoft will try to edge carriers out of the private networks business. "We don't expect Microsoft to deploy private cellular networks at a large scale but it's certain that some projects will require this," Mavrakis said.
Analyst Dimitrios Pavlakis, who follows IoT security for ABI Research, added that wireless carriers and other firms that want to offer customers IoT solutions may end up taking a look at some of CyberX's competitors.
"There are many companies and startups that fit the CyberX profile operating in industrial cybersecurity and some of them, like Dragos for example, rose above the ranks quite fast because they managed to address the ever-expanding cybersecurity threat horizon brewing over ICS [industrial control systems]," Pavlakis said. "Any organization that has internal strategies aligned with cybersecurity in the IoT would be interested in acquiring and partnering with said companies."
Read the full article.
Digital Manufacturing Week 2020
Nov. 9, 2020 - Nov. 13, 2020
Online
Event Website

SPAR 3D
July 27, 2020 - July 29, 2020
Online
Event Website

AECNEXT
July 27, 2020 - July 29, 2020
Online
Event Website

3rd Guangzhou Int'l Smart Retail Expo and the Smart Retail World Forum
Aug. 3, 2020 - Aug. 5, 2020
Guangzhou, China
Event Website

TU-Automotive Detroit
Aug. 18, 2020 - Aug. 20, 2020
Online
Event Website

MoneyNext Summit
Aug. 18, 2020 - Aug. 21, 2020
Online
Event Website

5G World
Sept. 1, 2020 - Sept. 3, 2020
Online
Event Website

AI&ML for the Smart Grid
Sept. 8, 2020 - Sept. 10, 2020
Online
Event Website

Manufacturing World Nagoya
Sept. 9, 2020 - Sept. 11, 2020
Portmesse Nagoya
Event Website

Commercial UAV Expo Americas
Sept. 15, 2020 - Sept. 17, 2020
Online
Event Website