DATE: Tuesday, July 7
TIME: 3:30 p.m., SGT
By leveraging location data, businesses are able to create seamless online shopping experiences and on-time deliveries, including more convenient contactless options and efficient last-mile delivery with real-time ETAs.
Join us for "Location Tech: Harmonizing Retail Experiences from Bricks to Clicks," to learn more about the state of the retail industry from leading analysts at ABI Research, followed by a panel discussion on how location technology is empowering retailers to adapt to changing consumer demands.
Speakers:
Jake Saunders, Managing Director and Vice President, Asia-Pacific & Advisory Services, ABI Research (Presenter & Moderator)
Ee Jun Wei, Research Analyst, ABI Research
Paul Roper, Chief Commercial Officer, CouriersPlease
Alex Raskita Ginting, Chief Product Officer, Eureka AI
Christoph Herzig, Director of Product management, Fleet Management, HERE Technologies
Register here to attend the presentation and panel discussion.
Analyst Insider Subscribers can view one free Insight every week. For full access, talk to our team.
The trial will receive some of the S$40 million Research and Development (R&D) fund that IMDA made available with the aim of developing the country's digital infrastructure, complementing Singapore's Smart Nation and Digital Economy endeavors.
Unlock this ABI Insight
The focus at launch (3Q 2020) will be operational performance, asset utilization, and workforce efficiency management.
Unlock this ABI Insight
Telesat and Telefónica International Wholesale Services (TIWS) recently completed a live in-orbit trial of a broad selection of applications on Telesat's Low Earth Orbit (LEO) Phase-1 satellite.
Unlock this ABI Insight
In the asset tracking market, one of the spaces with the most IoT growth potential, Original Equipment Manufacturers (OEMs) are turning away from NB-IoT deployments.
Unlock this ABI Insight
Massive Machine Type Communication (mMTC) is designed to provide a cheap and robust simultaneous connection to billions of devices and modules over wired or wireless networks without overloading the network. Devices like monitoring sensors, execution control units, connected home appliances, smart lights, basic wearables, smart clothing, headsets, drones, Augmented Reality (AR)/Virtual Reality (VR), and sensors will soon take advantage of mMTC using the 5G network to collect data which will automate systems and improve efficiency, taking advantage of the increased speed. 5G mMTC module shipments and revenue began its first year in 2020 in 2020 and will ramp up quickly to reach more than 1 billion units and module revenues over US$3 billion in 2024, ABI Research forecasts.
"The implementation of mMTC allows for the automating of various processes, reducing the need for human interaction, increasing efficiency, and reducing costs," explains Stephanie Tomsett, Analyst. "Smart cities, manufacturing, and transportation will lead the way in 5G mMTC shipments, followed by healthcare and farming."
Read more.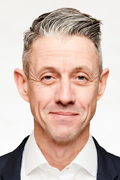 From fast follower to global influencer, the Asia-Pacific smart home market, and China in particular, will increasingly help determine the shape and consumer appeal of global smart home offerings. The emerging trend, already forming, will be further exacerbated by the early impact and emerging recovery from COVID-19 in the Chinese market. Overall, the Asia-Pacific smart home installed base will grow from 66 million in 2020 to 316 million (a 30% CAGR) between 2020 and 2026, ABI Research states. In the same period, the smart home installed base in the United States will grow a mere 3.6%.
"The influence of the Chinese smart home market is being boosted by the commitment of its largest players emerging from the impacts of COVID-19 lockdown ahead of the U.S. and European competitors, and committing new resources and strategies to drive and cement smart home adoption and engagement, " explains Jonathan Collins, Research Director.
Read more.
CNN Business
Apple may be gearing up for a big update under the hood of its computers that could result in several changes for its users.
When that does happen, the major changes Mac users are likely to see include better battery life and sleeker devices. Apple's in-house chips have a smaller architecture and are more efficient because they are designed for smartphones, according to David McQueen, research director at ABI Research. ARM is the processor design developed by UK-based chipmaker Arm Holdings, which it then licenses to various tech manufacturers for their own use.
"Moving to ARM-based chips can bring efficiencies and better battery life without sacrificing performance," McQueen said. "It may also help to cut out some size issues, possibly allowing Macs to be made thinner, while also negating the need for fans," he added.
McQueen says having the same chips running on iPhones, iPads and Macs would also make it easier to standardize the user experience across all three devices.
Read the full article.
Robotics Business Review (written by ABI Research Senior Analyst Rian Whitton)
Qualcomm announced the next step in their bid to power the next generation of commercial 5G-enabled robots, with the release of the RB5 platform. Bringing high-compute power and a significant degree of modularity to the energy-constrained robotic platform market, the RB5 is an evolution on the company's RB3 platform released in 2019, and a potential game-changer in the development of smart robotic fleets.
Read the full article.
Digital Manufacturing Week 2020
Nov. 9, 2020 - Nov. 13, 2020
Online
Event Website

3rd Smart Mobility Congress Asia 2020
June 23, 2020 - June 24, 2020
Singapore
Event Website

AECNEXT
July 27, 2020 - July 29, 2020
Online
Event Website

SPAR 3D
July 27, 2020 - July 29, 2020
Online
Event Website

3rd Guangzhou Int'l Smart Retail Expo and the Smart Retail World Forum
Aug. 3, 2020 - Aug. 5, 2020
Guangzhou, China
Event Website

TU-Automotive Detroit
Aug. 18, 2020 - Aug. 20, 2020
Online
Event Website

MoneyNext Summit
Aug. 18, 2020 - Aug. 21, 2020
Online
Event Website

5G World
Sept. 1, 2020 - Sept. 3, 2020
Online
Event Website

AI&ML for the Smart Grid
Sept. 8, 2020 - Sept. 10, 2020
Online
Event Website

Manufacturing World Nagoya
Sept. 9, 2020 - Sept. 11, 2020
Portmesse Nagoya
Event Website