DATE: Thursday, June 11
TIME: 2:00 PM EST
In this session, Rian Whitton, Senior Analyst at ABI Research will analyze one of the biggest opportunities for providers of robotics technologies – the retrofitting of manual vehicles used in a wide variety of industries to support autonomous navigation. The session will include data on shipments and revenues, as well as overviews of well-known providers of autonomous navigation solutions including Brain Corporation, BlueBotics, Built Robotics and Outrider. Ongoing opportunities will also be discussed. Topics include:
Form Factors

Passenger Vehicles, Field Vehicles, Forklifts & Pallet Stackers, Maintenance Vehicles (scrubbers, cleaners)

Leading Providers / Key OEMs
Fleet Management Solutions
Case Studies and Ongoing Opportunities
Registration is still open! Click here to participate in tomorrow's session.
Analyst Insider Subscribers can view one free Insight every week. For full access, talk to our team.
Accenture doesn't want to be caught flat-footed and its buy and build strategy is clear via a string of recent acquisitions.
Unlock this ABI Insight
Thales previously launched the Gemalto Digital ID Wallet as a solution for citizens to access their credentials in a single, highly secure location and prove their identity both to governments and third parties.
Unlock this ABI Insight
Not all of the news and expectations are positive in the streaming media market, however, as potential challenges could arise if the pandemic continues to stretch on.
Unlock this ABI Insight
The announcement, made on May 6, 2020, initially gave Wink users just seven days' notice before service would end for those who did not switch to the new subscription arrangement.
Unlock this ABI Insight
Even before the COVID-19 pandemic, remote work had been identified as a solution to overcome climate change and economic inequality challenges and help employees maintain a better work-life balance.
Unlock this ABI Insight
In order to help restaurants reopen their businesses with minimal risk, GoZone WiFi, a Wi-Fi analytics and marketing company based in Florida, launched a Touchless Menu in mid-May 2020.
Unlock this ABI Insight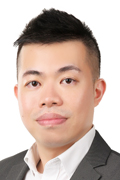 In its new whitepaper, Cloud-Based AI In A Post-COVID-19 World, ABI Research reveals how COVID-19 is driving demand for fully scalable, flexible, and secure cloud services, and explores how Cloud AI will fundamentally impact these three domains.
"Warehousing and logistics have been particularly hard hit in recent months," says Lian Jye Su, Principal Analyst. "Before the outbreak, the continued growth of the e-commerce market and increasing customer expectations already placed enormous pressures on warehouses to execute more rapid and flexible deliveries. COVID-19 has caused further disruption."
Read more.
While COVID-19 has been responsible for a significant increase in data traffic as more work is moved to people's homes, 5G has proven to have many benefits beyond being the next generation for consumer mobile broadband. Several new use cases enabled by 5G deployments have been of great help to enterprises during this global pandemic and will help spur deployments, finds ABI Research.
As the spread of COVID-19 continues, more than 1 billion people worldwide are in either full or partial lockdown, confined to their homes as governments are trying to moderate the spread of the virus. During this difficult time, all telco network operators report increases of 30%-40% in all kinds of traffic, both fixed and mobile. "It seems that, so far, telco networks are coping, and the overprovisioning measures operators have been deploying their networks are paying off. User-perceived speed and user experience may have dropped, but networks are still operating at an acceptable level," explains Dimitris Mavrakis, Research Director.
Read more.
RCR Wireless (authored by Dimitris Mavrakis)
Huawei's success and market evolution are a contested topic nowadays, with critics arguing that the vendor is a front for the Chinese government, while several telco operators claim the Chinese vendor is continuously innovating in the industry and setting a new standard for client support. It is important to note that most criticism is not coming from clients, partners, or even competitors, but from government bodies, national security organisations, and regulators, to a certain extent.
The line between these two opposite arguments represents a very delicate balance, which currently depends on many critical issues, including the geopolitical trade war, existing vendor relationships, and 5G market conditions. This discussion is also distorted by disinformation from both sides, making a clear conclusion about these topics very difficult.
Read the full article.
TechCrunch
Growth in the wearable sector has taken a hit due to the COVID-19 pandemic. Compared to other hardware categories like smartphones and PCs, however, the space actually fared reasonably well. According to new projections from ABI Research, device shipments are expected to be up 5% year-over-year in 2020.
"The COVID-19 pandemic has brought a higher health awareness to all individuals around the world," says ABI's Stephanie Tomsett. "Wearables with advanced health-monitoring features will begin to buoy the wearables market in the second half of 2020 and pave the way for 289 million wearable shipments by 2021 and 329 million by 2022 as the world recovers from the pandemic."
Read the full article.
Digital Manufacturing Week 2020
Nov. 9, 2020 - Nov. 13, 2020
Online
Event Website

3rd Smart Mobility Congress Asia 2020
June 23, 2020 - June 24, 2020
Singapore
Event Website

AECNEXT
July 27, 2020 - July 29, 2020
Online
Event Website

SPAR 3D
July 27, 2020 - July 29, 2020
Online
Event Website

3rd Guangzhou Int'l Smart Retail Expo and the Smart Retail World Forum
Aug. 3, 2020 - Aug. 5, 2020
Guangzhou, China
Event Website

TU-Automotive Detroit
Aug. 18, 2020 - Aug. 20, 2020
Online
Event Website

MoneyNext Summit
Aug. 18, 2020 - Aug. 21, 2020
Online
Event Website

5G World
Sept. 1, 2020 - Sept. 3, 2020
Online
Event Website

AI&ML for the Smart Grid
Sept. 8, 2020 - Sept. 10, 2020
Online
Event Website

Manufacturing World Nagoya
Sept. 9, 2020 - Sept. 11, 2020
Portmesse Nagoya
Event Website