Analyst Insider Subscribers can view one free Insight every week. For full access, talk to our team.
Bird and Lime, two of the largest sharing service providers around the world (operating in 80 and 120 cities respectively), have paused their services to reduce the risk of spreading the virus.
Unlock this ABI Insight
In terms of 5G infrastructure development and deployment, since there is no homegrown alternative, the U.S. telecom market has to rely on foreign companies, like Ericsson, Huawei, Nokia, Samsung, and ZTE, for its nation-wide 5G mobile network deployment.
Unlock this ABI Insight
Contactless is considered the more hygienic way of making proximity payments and this is being reinforced by ecosystem players that are shifting marketing messages for contactless being used to increase convenience, safety, and health.
Unlock this ABI Insight
With bars, restaurants, and pubs across the world closed, simulation software provider Lanner Group's virtual brewery provides an alternative to watching Netflix or playing Call of Duty during downtime.
Unlock this ABI Insight
The World Health Organization (WHO) has launched the MiPasa blockchain platform, built on the Hyperledger Fabric, which aims to share data and other relevant information related to COVID-19 with appropriate parties, including individuals, state authorities, and health institutions such as hospitals and Health Maintenance Organizations (HMOs).
Unlock this ABI Insight
If the 5G market continues to rely on large infrastructure vendors, operators in the Western world will have lesser access to Huawei technology, especially with rumors of the U.S. government assessing whether it should enforce more restrictions to Huawei.
Unlock this ABI Insight
While 2019 has seen the first deployments of 5G in the consumer domain, 2020 will be the year of large scale commercial 5G rollouts across the globe. In line with this, 5G generated revenues for cloud-based entertainment services is forecasted to rise sharply until at least 2024. As newly forecasted data by ABI Research reveals, by 2024, 5G alone will contribute revenues of almost US$1.9 billion to cloud gaming (accounting for 42% of overall cloud gaming revenues) as well as US$67.5 billion in cloud video (accounting for 31% of cloud video revenues).
"These numbers underline the growing demand for cloud-based entertainment services," says Leo Gergs, Research Analyst for 5G Markets. "As an important enabler for these new entertainment services, 5G will be critical for the telco industry to unlock these immense revenue opportunities and turn them into commercial reality."
Read more.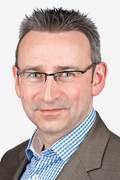 The Internet of Things (IoT) will be integral to the long-term recovery plans of the post-COVID-19 economy worldwide, yet some facets of the IoT itself will be negatively impacted in the short term. A combination of manufacturing shut-downs, supply chain interruptions, and changes in connected product availability and demand is expected to cause an 18% drop in the net addition of IoT devices in 2020, according to ABI Research.
Jamie Moss, Research Director for M2M, IoT and IOE explains, "COVID-19's impact on the IoT is three-fold. Some applications will experience a decline in shipments during 2020, ergo a reduction in the expected growth rate to their installed base. Yet, with no intrinsic change to their desirability and utility, they will return to expected growth in subsequent years. Some will experience a temporary stall in 2020 that will be compensated by increased activity immediately after, to bring things installed base expectations back into line. While others will experience fundamental shifts in demand, both positive and negative, for years to come as consumer and enterprise priorities shift in the light of COVID-19."
Read more.
TechTarget
Artificial intelligence, still considered an emerging technology, is already fueling revenue growth at companies across industries.
Lian Jye Su, a principal analyst with ABI Research, identified two broad areas where organizations can use AI for financial gain. "When it comes to revenue generation, I think it involves legitimate and appropriate monetization of existing internal or user data, or commercialization of internal AI practices and software," he said.
Organizations that commercialize internal AI practices and software "can choose to make their own internal AI-enabled products available to their clients or potential customers via licensing or via open source," Su said. He pointed to global manufacturer Foxconn, explaining that it developed its industrial AI platform with other partners and now offers it for sale through a spinoff entity.
Read the full article.
ECT News Network
Content will not be an issue for the glasses by the time they're released, predicted Eleftheria Kouri, research analyst at ABI Research, a technology advisory company based in Oyster Bay, New York.
"I am expecting that initially Apple will rely on available AR applications before developers familiarize themselves with the device and build new applications," she told TechNewsWorld. "It is anticipated that Apple will leverage Apple TV and Apple Music, allowing users to broadcast content in the AR device," Kouri said.
"Similarly, users will be able to play AR games from Apple Arcade," she added. "Also, it is expected that the integration of the LiDAR sensor in the latest iPad Pro and upcoming iPhone 12 Pro will enrich the available AR applications and better prepare consumers for the AR smart glasses."
Read the full article.
Digital Manufacturing Week 2020
Nov. 9, 2020 - Nov. 13, 2020
Online
Event Website

11th annual AWE USA!
May 26, 2020 - May 29, 2020
Online
Event Website

Location Tech: Powering Fleet Management Solutions for Transport & Logistics Players
May 28, 2020 - May 28, 2020
Webinar
Event Website
Speakers:
Jake Saunders

3rd Smart Mobility Congress Asia 2020
June 23, 2020 - June 24, 2020
Singapore
Event Website

AECNEXT
July 27, 2020 - July 29, 2020
Online
Event Website

SPAR 3D
July 27, 2020 - July 29, 2020
Online
Event Website

3rd Guangzhou Int'l Smart Retail Expo and the Smart Retail World Forum
Aug. 3, 2020 - Aug. 5, 2020
Guangzhou, China
Event Website

TU-Automotive Detroit
Aug. 18, 2020 - Aug. 20, 2020
Online
Event Website

MoneyNext Summit
Aug. 18, 2020 - Aug. 21, 2020
Online
Event Website

5G World
Sept. 1, 2020 - Sept. 3, 2020
Online
Event Website