Date: Thursday, May 28
Time: 2:00 PM Singapore Local Time
The logistics industry is fraught with challenges: an ageing driver population, complex regulation, rapid technological changes, and now COVID-19.
Register for this state-of-the-industry presentation from ABI Research on the state of the Asia-Pacific T&L marketplace, the impact of COVID-19 on Asia-Pacific, and T&L-specific use cases for location technology, including fleet management, online to offline and ADAS. You will also hear recent success stories on Linfox and HERE.
Speakers:
Jake Saunders, Managing Director and Vice President, Asia-Pacific & Advisory Services, ABI Research (Presenter & moderator for discussion)
Nik West, Product Manager, Warehouse Automation & On-site Technology, Linfox
Christoph Herzig, Director of Product Management, Fleet Management, HERE Technologies
Click here to register.
Analyst Insider Subscribers can view one free Insight every week. For full access, talk to our team.
Apple's latest confirmed venture into the immersive technologies space—Augmented and/or Virtual Reality (AR/VR)—is through the acquisition of VR content house NextVR for US$100 million.
Unlock this ABI Insight
Even post-pandemic, at least some forms of distancing and safety protocols are likely to continue either through regulation, corporate culture, or societal desires.
Unlock this ABI Insight
FWA solutions based on LTE or LTE-Advance might not be able to reach the speed of wired solutions, such as fiber-optic, but the lower cost to businesses while attainting a satisfactory speed provides an edge for FWA.
Unlock this ABI Insight
Major announcements show that companies operating in the EV industry are moving forward with their electrification plans despite the pandemic.
Unlock this ABI Insight
The announcement is a momentous decision and will help to ensure the long-term future and viability of Wi-Fi, as well as enabling new use cases, business opportunities, and valuable services over the next decade and beyond.
Unlock this ABI Insight
The move will see O2 being transferred into the joint venture on a debt-free basis, while Virgin Mobile will contribute a combined US$13.89 billion (GBP 11.3 billion). Subject to regulatory approval, the transaction will be completed during 2021.
Unlock this ABI Insight
COVID-19 is expected to have a profound effect on the payment cards market. Contactless is considered the more hygienic and safe way of making proximity payments, and this is being reinforced by ecosystem players who are shifting marketing messages from contactless transactions used to increase convenience levels toward safety and health. Globally, contactless adoption will increase between +6% to +8% when compared to pre-COVID-19 expectations, with the issuance levels forecast to grow by 14% YoY, accounting for more than 65% of all cards issued in 2020, according to ABI Research.
"Although the overarching trend toward contactless was well in place prior, COVID-19 will further increase the speed of contactless adoption, particularly within countries and economies where cash remains king, and usage not only being encouraged by payment ecosystem players and suppliers but also by governments and health organizations including the WHO," explains Phil Sealy, Research Director.
Read more.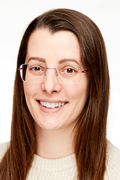 Two critical secure hardware technologies, Trusted Platform Modules (TPM) and Trusted Execution Environments (TEE), are likely to be heavily affected by COVID-19 and resulting in economic slowdowns. ABI Research projects that 2020 shipments of TPMs are forecasted to decline YoY more than 17% from 2019, whereas pre-COVID-19 forecasts called for growth of nearly 12%. Shipments of TEEs will remain flat in 2020, far below the pre-COVID-19 growth of 22% originally forecasted.
"The technologies are dependent on the dynamics in their primary markets, many of which have been hit hard by the pandemic," said Michela Menting, Research Director. "Both manufacturing disruptions and the forthcoming economic recession will mean markets such as Personal Computers (PCs) and related accessories, smartphones, 5G equipment, and automotive, are going to be adversely affected, with lowering global demand. This will have a knock-on effect for those secondary component markets, such as secure hardware."
Read more.
CNN Business
What started as a school-based program to teach kids a new skill is extending into a virtual cyber school. It's filled with lessons and games to teach users how to fix security flaws on webpages, uncover trails left by cybercriminals and decrypt codes used by hackers. The program is now available online for any student ages 13 - 18 for free in the UK, and $100 a year in the US.
According to Eric Abbruzzese, a research director at ABI Research who tracks gaming platforms, gamification of any topic is effective if a user is actively interested. "Engagement is the make or break for any program like this," he said, noting most people are visual learners which works in favor of game-like learning programs.
Read the full article.
Automotive World (authored by Dominique Bonte)
Over the past two years, first in the US and then in Europe, two-wheel micromobility in the form of shared electric bikes, scooters, and motorbikes has become ubiquitous. What has made this a success with consumers is the highly convenient combination of electric traction and dockless operation, in stark contrast with non-electric, docked shared bike schemes launched in many cities across the globe, but never reaching high usage rates.
However, the advantages of micromobility go beyond people mobility. Two-wheel vehicles have also been massively adopted for transporting food ordered online, with pizza delivery bikes already having become iconic.
Read the full article.
Digital Manufacturing Week 2020
Nov. 9, 2020 - Nov. 13, 2020
Online
Event Website

11th annual AWE USA!
May 26, 2020 - May 29, 2020
Online
Event Website

Location Tech: Powering Fleet Management Solutions for Transport & Logistics Players
May 28, 2020 - May 28, 2020
Webinar
Event Website
Speakers:
Jake Saunders

3rd Smart Mobility Congress Asia 2020
June 23, 2020 - June 24, 2020
Singapore
Event Website

SPAR 3D
July 27, 2020 - July 29, 2020
Online
Event Website

AECNEXT
July 27, 2020 - July 29, 2020
Online
Event Website

3rd Guangzhou Int'l Smart Retail Expo and the Smart Retail World Forum
Aug. 3, 2020 - Aug. 5, 2020
Guangzhou, China
Event Website

TU-Automotive Detroit
Aug. 18, 2020 - Aug. 20, 2020
Online
Event Website

MoneyNext Summit
Aug. 18, 2020 - Aug. 21, 2020
Online
Event Website

5G World
Sept. 1, 2020 - Sept. 3, 2020
Online
Event Website