Date: Thursday, May 7, 2020
Time: 11:00 AM EDT
The IOT is streamlining and optimizing field service work on every level. Connected equipment with the right sensors are dramatically improving field service teams' performance, enhancing end-user operations and improving customer satisfaction.
Hear in detail how the IoT is driving digital transformation of field services by enabling:
Remote diagnosis and repair that minimizes truck rolls and better prepares technicians to maximize first-time-fix rates when an on-site visit is required
Better reporting and data quality that improves SLAs and reduces the costs of service delivery and service parts inventory
Improved customer and workforce satisfaction by minimizing unplanned equipment failures, downtime, and technician time-on-site
Speakers:
Dan Shey: Vice President, ABI Research
Jonathan Kadane: Managing Director and Vice President at PTC
Click here to register for this valuable discussion.
Analyst Insider Subscribers can view one free Insight every week. For full access, talk to our team.
At the end of last year, the United Nations estimated that the global population aged 65+ living alone or with a spouse reached nearly 280 million.
Unlock this ABI Insight
The fast move to adopt wearables currently in use, the valuable data they provide, the quick development of new products and studies, and the fast approval by the healthcare regulatory agencies is aiding this move to utilize wearables during these difficult times.
Unlock this ABI Insight
It is now well accepted that camera-based DMS is the most appropriate way to directly track driver drowsiness and distraction and perform safe, vehicle-initiated handover in semi-autonomous cars.
Unlock this ABI Insight
In an economic sense, a commodity is a good that is traded as if it is fungible—one unit is indistinguishable from another. From a business perspective, a commoditized product has no (engineering) differentiation.
Unlock this ABI Insight
With the rising competition from Webscale companies—like Amazon Web Services (AWS), Microsoft, Google, and the like—Nokia's current situation serves as perfect illustration of the difficult situation that network infrastructure vendors find themselves in.
Unlock this ABI Insight
BMW's ultimate objective is to create an open platform so that anonymized information can be shared throughout the supply chain, removing the need for paperwork, reducing ambiguities, and providing transparency to all parties.
Unlock this ABI Insight
According to ABI Research, the COVID-19 pandemic is expected to cause a significant pushback on biometric device shipments, creating a major revenue drop of US$2 billion over the course of 2020. At the same, the pandemic has given rise to new identification and surveillance needs, spurring further investments in biometric Artificial Intelligence (AI) algorithm design, which will give a boost to the face recognition technologies market going forward.
"Contact biometric technologies like fingerprint and vein have been dealt a substantial blow due to new governmental regulations targeting contact and close-proximity interactions. Fingerprint biometrics vendors are struggling to uphold the new stringent hygiene and infectious control protocols. These regulations have been correctly introduced for the safety of users and personnel, but they have also affected sales in certain verticals," explains Dimitrios Pavlakis, Digital Security Analyst.
Read more.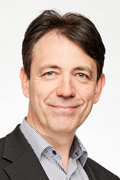 "While many of the measures taken by city governments during COVID-19 are decided on the fly requiring high levels of improvisation, it has resulted in a rich laboratory type learning experience in terms of how to take advantage of the inherent flexibility of technologies to address emergency situations and challenges linked to demand-response management of assets and services," says Dominique Bonte, Vice President End Markets. "This will have a lasting impact, coming out of COVID-19 during and after the drawn-out recovery period, in the form of a step change in how resilience is approached and generalized, allowing to prepare better for future calamities, a distinct silver lining on a very dark COVID-19 cloud."
At the same time cities are reaping the benefits of a digital only lifestyle in the form of the sudden adoption of e-Government services, e-Health and teleconsultation, remote work, online education, and e-Commerce resulting in huge drops in traffic levels. These, in turn, are dramatically decreasing congestion, fatalities, and air pollution. Importantly, post-COVID-19 traffic levels are expected to only reach between 80% and 90% of the pre-COVID-19 levels, as digital lifestyles take hold more permanently, driven by both public and private initiatives and incentives. The result will have lasting positive effects on the environment.
Read more.
Tech HQ
The FCC passed a vote to open up the 6GHz spectrum for unlicensed use and it's "hard to overstate" the potential.
"The outbreak of COVID-19 is creating a need for flexibility that will fuel the future of connectivity," noted Andrew Zignani, Principal Analyst at ABI Research, while a recent report commissioned by the Wi-Fi Alliance indicated that, by as early as 2020, wifi networks – which currently broadcast over 2.4 GHz and 5 GHz – will need significantly more spectrum in order to satisfy increased traffic demands.
Read the full article.
ThomasNet
Analysts from ABI Research say crises tend to shift perceptions in both the private and government sectors quickly — and that automated technologies are likely already doing so in the era of "social distancing."
The report highlighted three companies, in particular:
Denmark's UVD Robots, which is increasing its deployments of robots that use UV light to disinfect hospitals;
Germ Falcon, based in Los Angeles, which uses similar technology to disinfect aircraft; and
Areas of Wuhan — where the virus appears to have materialized late last year — that are being cleaned by robots from Chinese firm TMiRob.
Read the full article.
Digital Manufacturing Week 2020
Nov. 9, 2020 - Nov. 13, 2020
Online
Event Website

XR Immersive Enterprise 2020
May 5, 2020 - May 6, 2020
ONLINE
Event Website

ADMS Implementation WebConference 2020
May 15, 2020 - May 15, 2020
ONLINE
Event Website

11th annual AWE USA!
May 26, 2020 - May 29, 2020
Online
Event Website

Location Tech: Powering Fleet Management Solutions for Transport & Logistics Players
May 28, 2020 - May 28, 2020
Webinar
Event Website
Speakers:
Jake Saunders

3rd Smart Mobility Congress Asia 2020
June 23, 2020 - June 24, 2020
Singapore
Event Website

SPAR 3D
July 27, 2020 - July 29, 2020
Online
Event Website

AECNEXT
July 27, 2020 - July 29, 2020
Online
Event Website

3rd Guangzhou Int'l Smart Retail Expo and the Smart Retail World Forum
Aug. 3, 2020 - Aug. 5, 2020
Guangzhou, China
Event Website

TU-Automotive Detroit
Aug. 18, 2020 - Aug. 20, 2020
Online
Event Website