Rian Whitton, ABI Research Senior Analyst on Industrial, Commercial and Collaborative Robotics, recently sat down with technological recruiting firm Darwin to discuss how COVID-19 will impact the automonous driving industry and industrial robotics in the short-term, as well as his predictions of the positive impacts for the industry's future. With companies in these sectors facing significant shortfall, Rian outlines what changes to the market business model will look like for Silicon Valley and other regions in this five-minute clip.
Analyst Insider Subscribers can view one free Insight every week. For full access, talk to our team.
The Federal Communications Commission (FCC) and the National Telecommunications and Information Administration (NTIA) have granted 33 Wireless Internet Service Providers (WISPs) access to 45 MHz of the 5.9 GHz band (i.e., spectrum between 5,850 and 5,895 MHz).
Unlock this ABI Insight
Emphasis on 5G has been growing in China with 5G subscriber numbers expanding—15.4 million for China Mobile and 10.7 for China Telecom as of the end February 2020.
Unlock this ABI Insight
Huge drops in personal mobility for both private and public transportation are resulting in huge and immediate decreases or even the disappearance of congestion, road fatalities, and air pollution, which hitherto were the top three concerns of city governments across the globe.
Unlock this ABI Insight
A recent survey conducted by ABI Research identified that 92% of manufacturing enterprises, for example, are currently investigating the use of private cellular networks (both 4G and 5G) on their factory floors.
Unlock this ABI Insight
Due to the likelihood of future rollouts being increased in size, meter OEMs providing utilities with both water and energy meters should plan for larger shipments to take place in 2021 by ramping up manufacturing capacity as we come out of the COVID-19 pandemic.
Unlock this ABI Insight
Building smart and resilient cities would require technologies such as Geographic Information Systems (GIS), sensor networks, surveillance systems, and location-based analytics.
Unlock this ABI Insight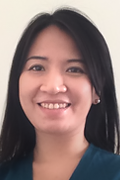 Illegal streaming activity hurts the bottom line of content producers, video streaming service providers, and pay TV operators alike. With more than 17% of worldwide video streaming users streaming content illegally, it's no wonder that service and content providers are on the hunt to secure their content and protect their coffers. Their mutiny against video piracy will result in a content security market that will generate US$1.9 billion in 2020 alone. Anti-piracy specific solutions will reach US$172 million in 2021 and grow to US$229 million in 2024, representing 10% of the revenue generated by the total content security market, according to a new report from ABI Research.
As pay TV and OTT service providers battle to gain market share, they are investing heavily in premium content, advanced CPE, and technologies that support low latency and offer a better user experience. "Despite these efforts to maintain and gain subscribers, service providers are increasingly challenged by content piracy," notes Khin Sandi Lynn, Industry Analyst. "In fact, there is a bounty of ways to illegally view video content, which is causing service providers to not only lose millions of subscribers each year, but also lose billions in potential revenue."
Read more.
Wearables have become another weapon to track, monitor, and fight the progression of COVID-19 and its symptoms worldwide. New deployments and studies during the pandemic will boost the healthcare wearables market (which includes connected blood pressure monitors, continuous glucose monitors, pulse oximeters, and electrocardiogram monitors) to 30 million shipments in 2020, increasing to 104 million shipments in 2025, at a CAGR of 28.5%, states ABI Research.
"Wearables have often been used in medical trials and to aid healthcare professionals to monitor the vitals of many patients simultaneously, both in and out of the hospital, with a focus on specific healthcare issues and the onset of COVID-19 is no exception," says Stephanie Tomsett, Wearables Analyst.
Read more.
Broadband Technology Report
According to ABI Research, COVID-19's impact on WiFi infrastructure indicates that existing infrastructure is inadequate. Wireless networks are now facing higher demand with more traffic, and users are finding their existing home WiFi networks, and the wider broadband infrastructure, inadequate or incapable of supporting the recent 80% increase in upload traffic.
"The outbreak of COVID-19 is creating a need for flexibility that will fuel the future of connectivity," said Andrew Zignani, principal analyst at ABI.
Read the full article.
Modern Materials Handling
As trucks are busy restocking stores in reacting to COVID-19, capacity available for other products is causing a historically tight trucking market that has dropped 20% in volume in just the last two weeks, according to ABI Research.
"Rising costs, shrinking capacity, and panicked customers are shaking up the freight transportation and logistics markets," says Susan Beardslee, Principal Analyst at ABI Research.
Read the full article.
Digital Manufacturing Week 2020
Nov. 9, 2020 - Nov. 13, 2020
Online
Event Website

XR Immersive Enterprise 2020
May 5, 2020 - May 6, 2020
ONLINE
Event Website

ADMS Implementation WebConference 2020
May 15, 2020 - May 15, 2020
ONLINE
Event Website

11th annual AWE USA!
May 26, 2020 - May 29, 2020
Online
Event Website

Location Tech: Powering Fleet Management Solutions for Transport & Logistics Players
May 28, 2020 - May 28, 2020
Webinar
Event Website
Speakers:
Jake Saunders

3rd Smart Mobility Congress Asia 2020
June 23, 2020 - June 24, 2020
Singapore
Event Website

SPAR 3D
July 27, 2020 - July 29, 2020
Online
Event Website

AECNEXT
July 27, 2020 - July 29, 2020
Online
Event Website

3rd Guangzhou Int'l Smart Retail Expo and the Smart Retail World Forum
Aug. 3, 2020 - Aug. 5, 2020
Guangzhou, China
Event Website

TU-Automotive Detroit
Aug. 18, 2020 - Aug. 20, 2020
Online
Event Website