Date: Friday, May 1, 2020
Time: 11:00 AM - 12:00 PM EDT
Join this interactive virtual roundtable discussion centered around the labor challenge in supply chain. Understand how companies are dealing with the influx in demand for manual labor that is essential to still keep supply chains moving, and new measures in place to keep essential workers safe such as social distancing in warehouses. Learn about the relatively short term tech measures that you can implement in order to reduce the stresses on your workforce.
Speakers:
Sylvia Wilks, Vice President, Operations, Tirehub
Ellen Voie, President, Women in Trucking Association
Susan Beardslee, Principal Analyst, ABI Research
Analyst Insider Subscribers can view one free Insight every week. For full access, talk to our team.
While a shift toward remote working by itself would not expand the market potential for virtual goods, the increase use of digital communications overall will form the foundation for this market opportunity.
Unlock this ABI Insight
The commercial 5G service launch of Viettel for both civil and military targets has been announced for July 2020, and the developed technology is claimed to meet the 3rd Generation Partnership Project (3GPP) standard.
Unlock this ABI Insight
Consumer glasses share several key advantages that enterprise HMDs also strive for: low price, streamlined User Experience (UX), and valuable content.
Unlock this ABI Insight
While the usage of location data in such a manner does not violate the law, consumer reaction to the way their data is being utilized will be something that steers the availability and scope of such data in the future.
Unlock this ABI Insight
If anything is clear in the postmodern COVID-19 era, it is that the new critical path for manufacturing decision makers comes down to resilience, flexibility, and agility.
Unlock this ABI Insight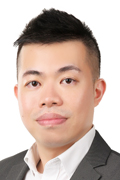 The Coronavirus outbreak has proven that healthcare institutions can no longer ignore the role of Artificial Intelligence (AI) in their daily workflow. AI spending in the healthcare and pharmaceutical industries is expected to increase from US$463 million in 2019 to more than US$2 billion over the next 5 years, states ABI Research.
"Artificial Intelligence is playing a key role in responding to the pandemic," says Lian Jye Su, Principal Analyst. Several companies, including Alibaba, YITU, Graphen, and Google DeepMind, are already developing AI tools to help detect the virus, diagnose its evolution, track its geographical footprint, project its future, and even predict its potential protein structure to find a vaccine for it.
Read more.
COVID-19 has had an immediate impact on Wi-Fi infrastructure, proving existing infrastructure is inadequate. Wireless networks are now facing a higher capacity with more traffic and users are finding their existing home Wi-Fi network, and the wider broadband infrastructure, is inadequate or incapable of supporting the recent 80% increase in upload traffic, states ABI Research.
"The outbreak of COVID-19 is creating a need for flexibility that will fuel the future of connectivity," says Andrew Zignani, Principal Analyst. Many users are still likely to be using outdated Wi-Fi equipment with legacy Wi-Fi standards, such as 802.11n, rather than the latest Wi-Fi 6, which has specifically been designed to deal with better provision in more crowded networks. "There will be renewed incentive for mesh Wi-Fi that can provide sufficient high-speed coverage to multiple users throughout the home."
Read more.
Forbes
The U.S. has a rich history of innovation in the manufacturing industry, with a notable turning point in 1913 when Henry Ford introduced automation to his first assembly line. The manufacturing industry is still crucial to the economy today: According to the U.S. Bureau of Labor Statistics, the industry supports nearly 13 million jobs.
But with a growing skills gap and vacancies becoming hard to fill, taking factory automation to the next level is critical for companies looking to increase profits, productivity and their competitive edge. ABI Research suggests that organizations without a digital transformation strategy are already falling behind their competitors.
Read the full article.
CNBC
The 3-D printing industry's designs, materials and networks of machines — which allow a digital design of a face mask part, ventilator component or even a nasal swab to be pushed out to thousands of computers instantly — is having a moment. "Additive manufacturing — 3-D printing — is well suited for rapid prototyping," said Ryan Martin, principal analyst at ABI Research. "COVID-19 pulls forward that capability from a nice-to-have to a need-to-have."
Read the full article.
Digital Manufacturing Week 2020
Nov. 9, 2020 - Nov. 13, 2020
Online
Event Website

4th Ticketing Annual Ticket Innovations Summit
April 23, 2020 - April 24, 2020
Berlin, Germany
Event Website

XR Immersive Enterprise 2020
May 5, 2020 - May 6, 2020
ONLINE
Event Website

ADMS Implementation WebConference 2020
May 15, 2020 - May 15, 2020
ONLINE
Event Website

11th annual AWE USA!
May 26, 2020 - May 29, 2020
Online
Event Website

Location Tech: Powering Fleet Management Solutions for Transport & Logistics Players
May 28, 2020 - May 28, 2020
Webinar
Event Website
Speakers:
Jake Saunders

3rd Smart Mobility Congress Asia 2020
June 23, 2020 - June 24, 2020
Singapore
Event Website

AECNEXT
July 27, 2020 - July 29, 2020
Online
Event Website

SPAR 3D
July 27, 2020 - July 29, 2020
Online
Event Website

3rd Guangzhou Int'l Smart Retail Expo and the Smart Retail World Forum
Aug. 3, 2020 - Aug. 5, 2020
Guangzhou, China
Event Website