Analyst Insider Subscribers can view one free Insight every week. For full access, talk to our team.
AR hardware and software/platform providers are taking initiatives to enrich and adjust their product portfolios to meet the current market needs and help businesses keep their productivity levels as high as possible.
Unlock this ABI Insight
Recent news reports have announced that the recent boom of unmanned stores has ended, and that deployment has slowed down, as the stores struggled to move fresh groceries.
Unlock this ABI Insight
It is becoming apparent that data sharing and data accumulation could have addressed some of the most challenging topics faced by the industry today, such as mask availability, Intensive Care Unit (ICU) bed availability and movement, patients in a "high risk/vulnerable" category, etc.
Unlock this ABI Insight
As an endangered species, each bird is fitted with a cellular GPS tracker that records its location three times a day and reports back each reading via four Short Message Service (SMS) "text" messages.
Unlock this ABI Insight
China is currently attempting to emerge as a global leader in the fight against the pandemic, bringing its Artificial Intelligence (AI) biometrics leaders into the fray.
Unlock this ABI Insight
While coronavirus is very likely to slay some sacred cows in Silicon Valley, the crisis also presents a huge opportunity to robotics companies that can tailor their solutions to helping the medical, governmental, and corporate response.
Unlock this ABI Insight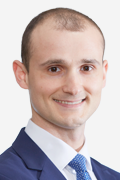 The industry's overall shift toward global software-centric networks and operations is taking a hit as a result of the current bleak global economic outlook and COVID-19. Growth stagnation at a macro level is bound to have a causal effect on the demand side (enterprise verticals); sales in the enterprise domain are expected to fuel innovation and diffusion of 5G core rollouts and new telco digital offerings.
"The 5G market was growing faster than anticipated, with 2020 expected be the starting point for 5G Standalone (SA) core commercial deployments in Communications Service Providers' (CSPs) networks. But that expectation may take a little longer to materialize. That is due, in part, to the fact that COVID-19 will almost certainly derail further trials and testing to verify the processing performance and stability of 5G SA networks. In the short term, the industry may have no choice but to protect existing consumer revenue," explains Don Alusha, Senior Analyst.
Read more.
The Coronavirus outbreak has highlighted use cases for mobile robotics to successfully disinfect, monitor, surveille, and handle and deliver materials. These proven use cases will propel the overall mobile robotics market to US$23 billion by 2021, states ABI Research.
"Crises shift perceptions on what is possible regarding investment and transformative action on the part of both private and government actors. By the time the COVID-19 pandemic has passed, robots will be mainstreamed across a range of applications and markets," says Rian Whitton, Senior Analyst. "Automating disinfection is a key part of maintaining health and safety and could be one of the major bright spots in the response to COVID-19."
Read more.
Residential Tech Today
ABI Research noted in its latest white paper that last year, 141 million voice control smart home device shipped worldwide and, despite the key China market being impacted during the first quarter of 2020, the value of voice control during the pandemic will ensure that this year, voice control device shipments will grow globally by close to 30 percent over 2019.
"A smarter home can be a safer home," stated Jonathan Collins, research director at ABI Research. Key among the recommendations regarding COVID-19 protection in the home is to clean and disinfect high-touch surfaces daily in household common areas (e.g., tables, hard-backed chairs, doorknobs, light switches, remotes, handles, desks, toilets, sinks). "Voice has already made significant inroads into the smart home space and voice control can mean avoiding commonly touched surfaces around the home from smartphones, to TV remotes, light switches, thermostats, door handles and more. Voice can also be leveraged for online shopping and information gathering."
Read the full article.
Date: Tuesday, April 14, 2020
Time: 11:00 AM EST
The coronavirus outbreak will undoubtedly have significant ramifications for technology companies, those companies investing in technology to enhance operations, and the customers of those companies. Some of the key topics we will discuss in this webinar include:
The impact COVID-19 will have on digital transformation across the consumer and the enterprise markets
How these changes will create imminent needs for innovative technologies such AR/VR, AI, and robotics technologies
Expected changes in the infrastructure market landscape and the impact this will have on 5G adoption
The emergence of Open RAN and vRAN as disruptive technologies, and whether or not the pandemic will accelerate their adoption
Assessing 5G devices supply chain partnerships: Will the current crisis affect the geographical distribution of manufacturing these devices, and and how will this impact their prices and the development of next-generation products?
How data traffic and its distribution across fixed and mobile networks will change
Date: Wednesday, April 15, 2020
Time: 11:00 AM EST
COVID-19 is creating a ripple in the supply chain driving imbalances in both demand and supply. As one country, region or city gets infections under control, another is responding in dramatic ways to limit the pandemic's damage. Under these conditions, asset visibility and connected operations will become even more critical for enterprise viability in uncertain times but also for long-term success. Asset tracking and connected infrastructure will see increased investment but its value will need support by other enabling technologies in security, blockchain, eSIM/iSIM and a range of other services.
Key Topics
Using IoT to diversify and invest in the supply chain and connected infrastructure
IoT security – From hardware to lifecycle management
The growing importance of iSIM and eSIM
Contactless, biometrics, and surveillance
IoT monetization strategies
Date: Thursday, April 16, 2020
Time: 11:00 AM EST
If anything, COVID-19 has already shown that the new economy cannot cope with sudden changes and major shifts in demand. From an end markets perspective, the level at which technologies are used to enable flexibility, agility, and scalability of product and service delivery needs to be raised dramatically and immediately. Key technologies include public and private 5G connectivity, robotics and automation, AI, IoT, demand-response software, generative design and digital twins.
Key Topics:
Multi-modal freight transportation, on-demand warehousing, and supply chain agility
Manufacturing flexibility, profitability, and fast production line reconfigurability
Smart cities life cycle management and resilience approaches
Smart mobility electrification and scalability
Smart home platformization and vertical adjacencies
Digital Manufacturing Week 2020
Nov. 9, 2020 - Nov. 13, 2020
Online
Event Website

4th Ticketing Annual Ticket Innovations Summit
April 23, 2020 - April 24, 2020
Berlin, Germany
Event Website

XR Immersive Enterprise 2020
May 5, 2020 - May 6, 2020
ONLINE
Event Website

ADMS Implementation WebConference 2020
May 15, 2020 - May 15, 2020
ONLINE
Event Website

11th annual AWE USA!
May 26, 2020 - May 29, 2020
Online
Event Website

Location Tech: Powering Fleet Management Solutions for Transport & Logistics Players
May 28, 2020 - May 28, 2020
Webinar
Event Website
Speakers:
Jake Saunders

3rd Smart Mobility Congress Asia 2020
June 23, 2020 - June 24, 2020
Singapore
Event Website

AECNEXT
July 27, 2020 - July 29, 2020
Online
Event Website

SPAR 3D
July 27, 2020 - July 29, 2020
Online
Event Website

3rd Guangzhou Int'l Smart Retail Expo and the Smart Retail World Forum
Aug. 3, 2020 - Aug. 5, 2020
Guangzhou, China
Event Website