Analyst Insider Subscribers can view one free Insight every week. For full access, talk to our team.
The Quick Look feature, introduced in 2018 with the release of ARKit 2, allows retailers to upload 3D models of their products and enables users to visualize the products' actual dimensions and place them in their prospective environments using Apple's Safari browser instead of a separate app.
Unlock this ABI Insight
Built-in navigation systems have mainly relied on offline-first services as their main competitive advantage, which were rendered nearly ineffective after Android and Apple applications started allowing cache map data.
Unlock this ABI Insight
The Indian government announced plans to begin the nationwide rollout of 250 million smart electricity meters across nearly 58 government-owned regional power Distribution Companies (DisComs) by the end of 2022.
Unlock this ABI Insight
Stakeholders might need to re-think their long-term strategies, especially when certain high-profile Mobile Network Operators (MNOs) and vendors are dominating the value chain and extending their reach in other geographic areas worldwide.
Unlock this ABI Insight
The infrastructure is said to be quick and easy to install, and also offers a more sustainable method for the upkeep of operators' fleets.
Unlock this ABI Insight
The adoption of community-developed software, also known as open-source, began in the enterprise domain, where companies rely on it to reach the required scale for their operations.
Unlock this ABI Insight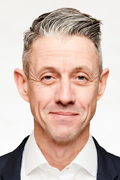 A global emphasis on working from home combined with advice to minimize COVID-19 transmission from shared surfaces even within a home, will help cement the benefits of smart home voice control for millions of consumers. Last year, 141 million voice control smart home device shipped worldwide and, despite the key China market being impacted during the first quarter of 2020, the value of voice control during the pandemic will ensure that this year, voice control device shipments will grow globally by close to 30% over 2019, states ABI Research.
"Voice has already made significant inroads into the smart home space and voice control can mean avoiding commonly touched surfaces around the home from smartphones, to TV remotes, light switches, thermostats, door handles and more. Voice can also be leveraged for online shopping and information gathering," says Jonathan Collins, Research Director.
Read more.
The Coronavirus outbreak will cause manufacturing delays at the source and reduce the overall demand for Augmented Reality (AR) Smart glasses. At the same time, there will be a significant increase in demand on both the enterprise and consumer side as telepresence and content demand grows. The balance between these two will see 16 million AR & Virtual Reality (VR) head mounted display (HMD) shipments in 2021, maintaining the trajectory of the 3.5 million consumer AR shipments in 2024, states ABI Research.
"The coronavirus outbreak will cause temporary manufacturing and shipment delays, however the demand for consumer AR and VR devices and content has been increased due to home isolation, balancing initial drop in demand and financial losses for providers," says Eleftheria Kouri, Research Analyst.
Read more.
Toolbox
With remote work becoming the new reality during the COVID-19 crisis, organizations are tapping popular collaboration tools like Microsoft Teams, Slack, Zoom, and Citrix Workspace to ensure business continuity. That's not the only challenge, the shift to remote work has also exposed organizations to several security challenges. The rising adoption of collaboration tools has created a demand for greater security with enterprise data at stake.
Speaking to Toolbox, Michela Menting, Research Director at ABI Research, said, "Securing a remote work setup involves laying down policies for vulnerability management and incident handling, correctly configuring devices remotely, having proper authentication and authorization measures in place, securing data in transit and in rest, and minimizing the chances of data leaks or exposure to third parties."
Read the full article.
Computer Weekly
In a study aiming to identify the short- and long-term impacts the global pandemic will have on 5G devices, smartphones and wearables, ABI warned that the emergency is likely to lead to a huge reduction in the production of smartphones, potentially falling by as much as 30% in the first half of 2020. In the longer term, it expects the outbreak to gradually come under control by the end of the second quarter of 2020, but after that it will take some time for consumer confidence to return and for the device sector to recover.
"No sooner had 5G smartphones started to gain some traction and break into the market in significant numbers, than the outbreak will now trigger a suppression of its near-term growth, pushing out the development and introduction of affordable 5G phones," said David McQueen, 5G devices research director at ABI Research.
Read the full article.
Digital Manufacturing Week 2020
Nov. 9, 2020 - Nov. 13, 2020
Online
Event Website

4th Ticketing Annual Ticket Innovations Summit
April 23, 2020 - April 24, 2020
Berlin, Germany
Event Website

XR Immersive Enterprise 2020
May 5, 2020 - May 6, 2020
ONLINE
Event Website

ADMS Implementation WebConference 2020
May 15, 2020 - May 15, 2020
ONLINE
Event Website

11th annual AWE USA!
May 26, 2020 - May 29, 2020
Online
Event Website

Location Tech: Powering Fleet Management Solutions for Transport & Logistics Players
May 28, 2020 - May 28, 2020
Webinar
Event Website
Speakers:
Jake Saunders

3rd Smart Mobility Congress Asia 2020
June 23, 2020 - June 24, 2020
Singapore
Event Website

AECNEXT
July 27, 2020 - July 29, 2020
Online
Event Website

SPAR 3D
July 27, 2020 - July 29, 2020
Online
Event Website

3rd Guangzhou Int'l Smart Retail Expo and the Smart Retail World Forum
Aug. 3, 2020 - Aug. 5, 2020
Guangzhou, China
Event Website