Analyst Insider Subscribers can view one free Insight every week. For full access, talk to our team.
Circ has 3 million registered users over the 40+ countries it operated in, which will add to the large user base that Bird already has.
Unlock this ABI Insight
Vacuum Electron Devices (VEDs), also known as electron tubes, represent one of electronics' early legacy markets. They have been around for well over 100 years and their basic operation is still the same.
Unlock this ABI Insight
The three new versions, along with the original HMD, share the same display (2880 x 1700) and base HMD unit, leaving most of the changes to occur in the faceplate.
Unlock this ABI Insight
As the founding principles and aligned value sets of the two organizations have continued to mirror one another, the decision was made to join forces to promote the advantages of open standards to PTOs and offer a unified solution adaptable to any requirement.
Unlock this ABI Insight
The enterprises' drive for digitalization and a rapid move to the cloud platform has intensified the focus on data-centric solutions. Putting the Internet of Things (IoT) into perspective, the age of the hardware-centric approach is passing, and therefore, more market opportunities for software and data-enabled IoT applications are opening up.
Unlock this ABI Insight
In late December 2019, Amazon, Apple, Google, and the Zigbee Alliance announced the Connected Home over Internet Protocol (CHIP) project, establishing a new working group to develop a new application layer smart home specification.
Unlock this ABI Insight
In its recent analysis ranking 605 companies on their IoT service capabilities and partner programs, ABI Research finds that partner programs are increasingly turning to system integrators and professional services providers, enabling vendors to leverage full scale end-to-end IoT solutions.
"The data also shows that an increasing number of analytics vendors are providing professional services for advanced analytics to partner program parents, such as AWS, Cisco, Dell, IBM, Intel, Kepware, and Microsoft. This indicates a departure from data discovery and a move to data utilization in the IoT ecosystem," says Kateryna Dubrova, Research Analyst.
Read more.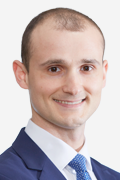 5G and edge computing constitute a technological leap that heralds a significant transformation of business models for all industries, including manufacturing and associated Industry 4.0 verticals. The market for 5G cellular connections in manufacturing is expected to reach US$10.8 billion by 2030, at a Compound Annual Growth Rate (CAGR) of 187%, finds ABI Research.
"But, to capture the value at stake, ecosystem stakeholders will first need to evaluate how to measure the impact of 5G and edge deployments," says Don Alusha, Senior Analyst.
Read more.
CNN Business
China is already well into becoming a cashless society despite the outbreak. QR code payment platforms, including WeChat and AliPay, have also proven successful and mobile and contactless payment solution providers are expanding into other markets, including mass transit, said Phil Sealy, a digital security research director at ABI Research.
Read the full article.
Fortune
Over the next several years, superfast 5G mobile networks promise to shake up a variety of industries, particularly those on the cutting edge, including technology and automotive. But 5G, the wireless successor to today's 4G, may also revolutionize the farming industry, which has long been slow to adopt new innovations.
Wireless sensors connected through 5G could monitor field conditions and detect when crops need watering, pesticides, or fertilizer, experts say. It could also help with tracking livestock and guiding agricultural drones and self-driving tractors.
"5G has the potential to have a transformative effect on the global economy through a number of different verticals, and farming certainly is one of the most prominent ones to consider," says ABI Research analyst Leo Gergs.
Read the full article.
Digital Manufacturing Week 2020
Nov. 9, 2020 - Nov. 13, 2020
Online
Event Website

The Wearable Technology Show
March 10, 2020 - March 11, 2020
London
Event Website
Speakers:
Eleftheria Kouri

AI & Big Data Expo Global
March 17, 2020 - March 18, 2020
Olympia, London
Event Website

Fundamentals of IEC 61850 2020
March 17, 2020 - March 19, 2020
London, UK
Event Website

International Conference on Blockchain and Data Science
March 18, 2020 - March 19, 2020
Las Vegas, USA
Event Website

10th National Conference on Microgrids
March 18, 2020 - March 19, 2020
Boston
Event Website

Data Innovation Summit
March 19, 2020 - March 20, 2020
KISTAMÄSSAN, STOCKHOLM SWEDEN
Event Website
Speakers:
Kateryna Dubrova

4th Ticketing Annual Ticket Innovations Summit
April 23, 2020 - April 24, 2020
Berlin, Germany
Event Website

XR Immersive Enterprise 2020
May 5, 2020 - May 6, 2020
ONLINE
Event Website

ADMS Implementation WebConference 2020
May 15, 2020 - May 15, 2020
ONLINE
Event Website