Analyst Insider Subscribers can view one free Insight every week. For full access, talk to our team.
Distributed computing is a standard Information Technology (IT) industry term that describes computer systems that are distributed across a large area and in many cases positioned adjacent to their end users. In fact, telecommunication networks are large distributed computing platforms, with core networks, aggregation points, and base stations forming a very large computing platform. Nevertheless, in the context of data processing and Artificial Intelligence (AI) model training, the bulk of computational functionality is still very much centralized in the cloud computing model where Web giants like Amazon, Google, and many other companies like Intel, HPE, SAP, and Xilinx are attracting the lion's share of processing. However, as AI models progress, sensor, training, and inference data will continue to increase and transporting them to the cloud will no longer be an efficient model.
Unlock this ABI Insight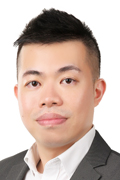 Machine vision is a mature technology with established incumbents. However, significant advancements in chipsets, software, and standards are bringing deep learning innovation into the machine vision sector. According to a recent analysis by ABI Research, total shipments for machine vision sensors and cameras will reach 16.9 million by 2025, creating an installed base of 94 million machine vision systems in industrial manufacturing. Of that installed base, 11% will be deep learning-based.
Machine vision systems are a staple in production lines for barcode reading, quality control, and inventory management. "These solutions often have long replacement cycles and are less prone to disruption. Due to the increasing demands for automation, machine vision is finding its way into new applications," said Lian Jye Su, Principal Analyst. "Robotics, for example, is a new growth area for machine vision: Collaborative robots rely on machine vision for guidance and object classification, while mobile robots rely on machine vision for SLAM and safety."
Read more.
Dan Shey
Vice President, Enabling Platforms
From the early days of Thingworx (PTC) and ILS (Telit) to the market today, the device-to-cloud IoT platform service market has changed dramatically. Early platform services included device connectivity and cloud integration, device management services, and simple alerting services. Today, platform services have added drag and drop application development services, more sophisticated data, and device management services, and managed security services. Of four key supplier segments, software and services suppliers, a group that includes start-ups and cloud vendors is expected to dominate revenue generation at nearly 67% of the total US$18 billion IoT platform services revenues by 2026, according to a new technology analysis report by ABI Research.
The supplier segment that has had the most impact on the competitive environment has been the cloud suppliers such as Microsoft, AWS, and others, which offer their own device-to-cloud IoT platform services. "Cloud services have become the center of gravity for any IoT project. This is in part due to cloud suppliers adding a range of IoT platform services that ease IoT solution development and add value to their core data storage and compute infrastructure services. Their influence in the IoT platform space is also because many IoT software and services providers have built their platform on cloud infrastructure and participate in cloud supplier partner programs," explains Dan Shey, Vice President of Enabling Platforms.
Read more.
ZDNet
You want windmills, go to the Netherlands. But if you want robots that can work intelligently and safely alongside humans, Denmark ought to be your first stop.
The country has long been a hub of collaborative robotics, which are user-friendly, typically task-agnostic robots that can work closely with humans without the need for cages. Universal Robots, the leader in (and in many respects creator of) the space, has called Denmark home since its founding in 2005.
By some metrics collaborative robots are the fastest growing (albeit still relatively small) segment of industrial automation. The market could be worth $12 billion in 2030, according to ABI Research.
Read the full article.
Network World
Predictive maintenance is, arguably, the most hyped application of IoT technology currently available to the enterprise user, and it's easy to understand why: Getting greater insight into industrial machinery, fleets of vehicles or anything else that can be digitally instrumented seems to offer a fairly direct path to savings through lower maintenance costs and less downtime.
But it's not as simple as just grafting sensors onto existing equipment, according to experts, and reaping the benefits of predictive maintenance isn't an automatic win for the asset-heavy businesses that can profit most from this IoT implementation.
The challenges, according to ABI Research, can be seen clearly in the track record of IoT usage in the oil-and-gas industry. Offshore oil spillage is still relatively common, despite the widespread use of IoT services, and a big reason for that is that the AI/ML piece of IoT just isn't that well implemented as yet.
"While top oil players market themselves as pro-tech, with predictive analytics being the key to their investment," ABI analyst Kateryna Dubrova wrote last month, "consulting firms and the hiring of a few experts is not making the technology work and subsequently not making a difference in preventive measures."
Read the full article.
Digital Manufacturing Week 2020
Nov. 9, 2020 - Nov. 13, 2020
Online
Event Website

Artificial Intelligence for Enterprise
Feb. 12, 2020 - Feb. 13, 2020
Singapore
Event Website

Battery Tech USA
Feb. 24, 2020 - Feb. 25, 2020
Los Angeles, California
Event Website

Utility Telecoms 2020
Feb. 25, 2020 - Feb. 27, 2020
Amsterdam
Event Website

Manufacturing World Japan
Feb. 26, 2020 - Feb. 28, 2020
Makuhari Messe, Japan
Event Website

The 5th Annual China Automotive Cyber Security Summit 2020
Feb. 27, 2020 - Feb. 28, 2020
Shanghai, China
Event Website

The Wearable Technology Show
March 10, 2020 - March 11, 2020
London
Event Website
Speakers:
Eleftheria Kouri

Fundamentals of IEC 61850 2020
March 17, 2020 - March 19, 2020
London, UK
Event Website

AI & Big Data Expo Global
March 17, 2020 - March 18, 2020
Olympia, London
Event Website

International Conference on Blockchain and Data Science
March 18, 2020 - March 19, 2020
Las Vegas, USA
Event Website