Analyst Insider Subscribers can view one free Insight every week. For full access, talk to our team.
Verizon and Amazon Web Services (AWS) announced a strategic partnership around 5G edge networking at Amazon's annual AWS re:Invent conference in December 2019. In doing so, AWS gets a channel partner and Verizon gets to integrate AWS Wavelength into its 5G Edge platform. Recently unveiled, AWS Wavelength enables developers to build applications that deliver single-digit millisecond latencies to connected assets by deploying AWS compute and storage hardware at the edge of the 5G network. This complements Verizon's goal to provide endpoint functionality to everything that a customer wants to reach out and touch. But Verizon isn't the only company with these goals. In addition to traditional competitors (such as AT&T and Sprint), Verizon also faces competition from multinational network infrastructure vendors (Ericsson and Nokia) and now web scale companies (like AWS and Azure), as well as Systems Integrators (SIs). For example, in addition to Verizon (the United States), AWS is collaborating with Vodafone (Europe), KDDI (Japan), and SK Telekom (Korea) for its initial go to market.
Unlock this ABI Insight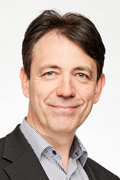 Smart utility metering (power, gas, water) and video surveillance will remain by far the largest smart city segment, with the number of connections representing 87% of the total number of smart city connections by 2026. While metering is mainly focused on usage monitoring, savings and efficient operation of utility networks, video surveillance is no longer just about security and crime detection and prevention. Video surveillance is increasingly enabling new applications like urban tolling and emission zones to reduce air pollution, mainly in Europe, by using license plate recognition to identify older vehicles banned from entering these zones and more general safety applications like pedestrian detection and alerts.
"Metering and surveillance are increasingly augmented by Artificial Intelligence (AI) and deep learning technologies to enable use cases such as preventive maintenance and advanced machine vision safety and security applications," says Dominique Bonte, Vice President, End Markets. "AI is increasingly deployed for preventive maintenance (prognostics), water leak detection and other anomalies, demand-response solutions, traffic management, and vulnerable road user safety." Read more.
Read more.
Factories today run on data. To harness that data, manufacturers are turning to software applications such as Electronic Resource Planning (ERP), Manufacturing Execution Systems (MES), Manufacturing Operations Management (MOM), Product Lifecycle Management (PLM), Inventory Management, and CRM and Demand Planning. The spend in the industrial and manufacturing sector on these applications is set to grow from US$18 billion in 2019 to just over US$27 billion in 2024, finds ABI Research.
"Data underpins activities such as onboarding raw materials, optimizing the production line, organizing the facility, and even to understand clients and the final customer," says Michael Larner, Principal Analyst. Read more.
Read more.
TechRepublic
Analysts with ABI Research are predicting widespread adoption of 5G technology within the manufacturing industry in a new report titled, 5G For Industrial Applications. According to their research, by 2028, manufacturing will represent almost 25% of the total generated revenue in the 5G ultra low latency use cases market.
In a blog post, research analyst Leo Gergs explained some of the steps both sides should take before trying to sell or incorporate 5G technology. "The capacity to establish a massive wireless sensor network or implement AR/VR applications for predictive monitoring makes 5G's wireless connectivity capabilities a perfect technological fit for growth in manufacturing. Therefore, it is critical for all parties involved to understand how to optimize 5G for their business strategies," Gergs wrote, adding that cost was a major roadblock to 5G expansion right now.
Read the full article.
BBC News
Last week, Viettel demoed a video call saying it had used 5G network hardware and software developed in-house. It added that it aimed to commercialise the technology later this year. But experts say high research costs and others' ownership of critical patents would make it a difficult sector to break into in any meaningful way.
"Even if it they could get past other hurdles, Viettel would have to pay patent and royalty fees to the likes of Qualcomm, Huawei and Ericsson, which would make it financially unrealistic to create and sell its own infrastructure," suggested Dimitris Mavrakis, from ABI Research.
Read the full article.
Digital Manufacturing Week 2020
Nov. 9, 2020 - Nov. 13, 2020
Online
Event Website

Common Information Model
Jan. 21, 2020 - Jan. 23, 2020
Amsterdam, The Netherlands
Event Website

NextGen SCADA Global 2020
Jan. 27, 2020 - Jan. 31, 2020
Berlin, Germany
Event Website

Wearable Technologies Conference 2020 Europe
Jan. 27, 2020 - Jan. 28, 2020
Munich, Germany
Event Website

4th World eSIM Summit
Feb. 6, 2020 - Feb. 7, 2020
Berlin, Germany
Event Website

Artificial Intelligence for Enterprise
Feb. 12, 2020 - Feb. 13, 2020
Singapore
Event Website

Battery Tech USA
Feb. 24, 2020 - Feb. 25, 2020
Los Angeles, California
Event Website

Utility Telecoms 2020
Feb. 25, 2020 - Feb. 27, 2020
Amsterdam
Event Website

Manufacturing World Japan
Feb. 26, 2020 - Feb. 28, 2020
Makuhari Messe, Japan
Event Website

The 5th Annual China Automotive Cyber Security Summit 2020
Feb. 27, 2020 - Feb. 28, 2020
Shanghai, China
Event Website