Analyst Insider Subscribers can view one free Insight every week. For full access, talk to our team.
Recently, Google launched a new Artificial Intelligence (AI) service on its Google Cloud Platform, known as Explainable AI (XAI). Still currently in beta, Explainable AI is a set of tools and frameworks that Google offers to developers to help them create Machine Learning (ML) models that are interpretable and bias-free.
This service has three main features: firstly, AI Explanations features scoring mechanism that evaluate the impact of each parameter. It focuses on quantifying the relationship between the patterns and the final model outcome. Secondly, the What-If tool is a tool that allows developers to make adjustment to individual data points, features, and optimization strategies in their models. Finally, Explainable AI also features continuous evaluation capability that provides feedback on AI model performance over time.
Unlock this ABI Insight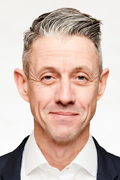 Amazon Alexa and Google Assistant smart home devices have been a standout Christmas gift since the first Echo came to market in 2014. This year, reduced pricing and starter smart home bundles will again draw millions of dollars in consumer spending. But these devices also help determine the kind of smart homes that will be built around them. ABI Research finds that holiday spending will help convert over 128 million additional homes into smart homes by the end of 2020 and the impact of those devices will go even further. The connectivity embedded in voice control front end devices will, for millions of homes, determine the connectivity they will look for in devices such as door locks, lights, sensors, key fobs, wireless security cameras, and more as they build out integrated smart home systems.
For smart home devices and service providers investing in embedding wireless connectivity in their offerings, the continuing competing and disparate landscape for smart home protocols remains an expensive and constricting block on smart home investment and ROI. "With no clear standard and no interoperability between major smart home protocols means that each new smart home is a battleground for each connectivity protocol to gain a foothold, And, each additional device added cements a foundation that will underpin the adoption of more and more devices leveraging the same connectivity protocol/s," says Jonathan Collins, Smart Home Research Director. Read more.
Read more.
As 2019 winds down, predictions abound on the technology advancements and innovations expected in the year ahead. However, there are several anticipated advancements, including 5G wearables, quantum computing, and self-driving trucks, that will NOT happen in the first year of the new decade, says ABI Research.
In its new whitepaper, 54 Technology Trends to Watch in 2020, ABI Research's analysts have identified 35 trends that will shape the technology market and 19 others that, although attracting huge amounts of speculation and commentary, look less likely to move the needle over the next twelve months. "After a tumultuous 2019 that was beset by many challenges, both integral to technology markets and derived from global market dynamics, 2020 looks set to be equally challenging," says Stuart Carlaw, Chief Research Officer. "Knowing what won't happen in technology in the next year is important for end-users, implementors, and vendors to properly place their investments or focus their strategies."
What won't happen in 2020? Read more.
Read more.
TVTechnology
The impact of Disney+ goes beyond all the memes of Baby Yoda from "The Mandalorian." The direct-to-consumer (DTC) OTT service, which will be joined by others like HBOMax and NBCUniversal's Peacock in 2020, is forecasting a shift in the video market, according to a new report from ABI Research.
ABI dove into this and other topics in its "54 Technology Trends to watch in 2020" report. Some of the other trends dealt with virtual reality and augmented reality, 8K and 5G.
Read the full article.
Assembly Magazine
The robotics market is set to transform over the next 10 years, based on the comprehensive robotics tracker released by global tech market advisory firm, ABI Research.
"Everyone talks about self-driving passenger vehicles, but mobile automation is far more developed in intralogistics for fulfillment and industry," says Rian Whitton, senior analyst at ABI Research. "The automation of material handling will see huge segments of the global forklift, tow truck, and indoor vehicle market consumed by robotics vendors and OEMs that bring indoor autonomy."
Read the full article.
Digital Manufacturing Week 2020
Nov. 9, 2020 - Nov. 13, 2020
Online
Event Website

Smart Wearable Device Asia Pacific Summit 2020
Jan. 13, 2020 - Jan. 14, 2020
China
Event Website

Predictive Maintenance 2020
Jan. 14, 2020 - Jan. 16, 2020
Berlin, Germany
Event Website

Common Information Model
Jan. 21, 2020 - Jan. 23, 2020
Amsterdam, The Netherlands
Event Website

Wearable Technologies Conference 2020 Europe
Jan. 27, 2020 - Jan. 28, 2020
Munich, Germany
Event Website

NextGen SCADA Global 2020
Jan. 27, 2020 - Jan. 31, 2020
Berlin, Germany
Event Website

4th World eSIM Summit
Feb. 6, 2020 - Feb. 7, 2020
Berlin, Germany
Event Website

Artificial Intelligence for Enterprise
Feb. 12, 2020 - Feb. 13, 2020
Singapore
Event Website

Battery Tech USA
Feb. 24, 2020 - Feb. 25, 2020
Los Angeles, California
Event Website

Utility Telecoms 2020
Feb. 25, 2020 - Feb. 27, 2020
Amsterdam
Event Website