Will CBRS/OnGo Spur the Private LTE Market?
After only two months there has been an explosion in the number of CBRS/OnGo Initial Commercial Deployments (ICDs) using the General Authorized Access (GAA) framework, and that's before Priority Access License (PAL) auctions in June 2020. While most ICDs are not public information, the CBRS Alliance has illustrated the number of ICD locations in this "heat map" graphic:
These ICD deployments are authorized for a 30-day period at the end of which the Spectrum Access System (SAS) providers submitted results to the Federal Communications Commission (FCC) for final certification and full commercial service in November/December 2019.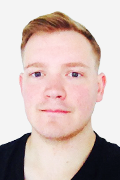 The robotics market is set to transform over the next 10 years, based on the most comprehensive robotics tracker yet released by ABI Research. There will be enormous growth across all subsectors, highlighted in a total market valuation of US$277 billion by 2030. That growth will not be distributed evenly, however. By 2022, the burgeoning mobile robotics space will start to overtake the traditional industrial robotics market. Currently, mobile autonomy is concentrated in material handling within the supply chain, but mobile robots are set to touch every sector of the global economy for a wide range of use-cases.
"Everyone talks about self-driving passenger vehicles, but mobile automation is far more developed in intralogistics for fulfillment and industry," said Rian Whitton, Senior Analyst. "The automation of material handling will see huge segments of the global forklift, tow truck, and indoor vehicle market consumed by robotics vendors and Original Equipment Manufacturers (OEMs) that bring indoor autonomy." Read more.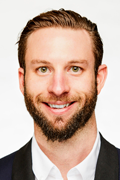 Technology investments in the industrial and manufacturing sector are set to skyrocket, jumping from US$59 billion in 2019 to US$375 billion in 2030. Including hardware revenues, that figure climbs to over US$1 trillion, according to data from ABI Research.
Manufacturing is in the midst of a major digital revolution and is investing in Industrial Internet of Things (IIoT) technologies like Artificial Intelligence (AI), Augmented Reality (AR), robotics (AGVS, AMRs) and cloud-based simulation and modeling. "The transformative shift toward Industry 4.0 technologies and the broader field of software-defined manufacturing (SDM) presents a massive opportunity for a wide range of technology providers and implementers," says Ryan Martin, Principal Analyst, Industrial & Manufacturing. Read more.
Fight Back Against Firmware Attacks
VentureBeat
Over the last three years, the number of firmware vulnerabilities has grown nearly five-fold, according to the NIST National Vulnerability Database. Mobile and remote workers on public networks may be especially exposed; same with those using non-company devices.
Unfortunately, these firmware exploits can be undetectable by traditional antivirus programs, security practices, and threat systems models. To defend against the deep risk, businesses of all sizes need to make protection of endpoint PC hardware and firmware a top-of-mind priority, alongside network and software security.
Effective protection requires coordinating multiple hardware, software, firmware products, protections, and vendors. A holistic approach is key, with hardware playing a key role. Says Michela Menting, Director, ABI Research: "While it can be implemented in software, it is only through dedicated hardware that the root of trust is truly immutable."
Uber's Market Share Unlikely to Be Hurt by Safety Report
NPR Marketplace
Uber released a comprehensive safety report Thursday detailing how, of about 1.3 billion rides in the U.S. last year, there were 3,045 sexual assaults, nine murders and 58 people killed in car crashes. While the data highlights the problem of sexual assault on the platform, James Hodgson, a mobility analyst at ABI Research, said Uber can use that data to tell another story.
"Trying to demonstrate and put out an argument that says, 'Look, actually, when you look at the figures, we are very safe service that you can use relative to other alternatives,'" Hodgson said.
Digital Twins 2019
Dec. 12, 2019 - Dec. 13, 2019
Frankfurt, Germany
Event Website
Speakers:
Michael Larner

VRX Conference and Expo
Dec. 12, 2019 - Dec. 13, 2019
San Francisco
Event Website

Smart Wearable Device Asia Pacific Summit 2020
Jan. 13, 2020 - Jan. 14, 2020
China
Event Website

Predictive Maintenance 2020
Jan. 14, 2020 - Jan. 16, 2020
Berlin, Germany
Event Website

Common Information Model
Jan. 21, 2020 - Jan. 23, 2020
Amsterdam, The Netherlands
Event Website

NextGen SCADA Global 2020
Jan. 27, 2020 - Jan. 31, 2020
Berlin, Germany
Event Website

Wearable Technologies Conference 2020 Europe
Jan. 27, 2020 - Jan. 28, 2020
Munich, Germany
Event Website

4th World eSIM Summit
Feb. 6, 2020 - Feb. 7, 2020
Berlin, Germany
Event Website

Battery Tech USA
Feb. 24, 2020 - Feb. 25, 2020
Los Angeles, California
Event Website

Utility Telecoms 2020
Feb. 25, 2020 - Feb. 27, 2020
Amsterdam
Event Website
About ABI Research
ABI Research provides strategic guidance for visionaries needing market foresight on the most compelling transformative technologies, which reshape workforces, identify holes in a market, create new business models and drive new revenue streams. ABI's own research visionaries take stances early on those technologies, publishing groundbreaking studies often years ahead of other technology advisory firms. ABI analysts deliver their conclusions and recommendations in easily and quickly absorbed formats to ensure proper context. Our analysts strategically guide visionaries to take action now and inspire their business to realize a bigger picture. For more information about subscribing to ABI's Research Services as well as Industrial and Custom Solutions, visionaries can contact us at +1.516.624.2500 in the Americas, +44.203.326.0140 in Europe, +65.6592.0290 in Asia-Pacific or visit www.abiresearch.com.