Analyst Insider Subscribers can view one free Insight every week. For full access, talk to our team.
5G is rapidly taking shape and form. As of the end of August 2019, the Global Supplier Association (GSA) reported that 296 operators in 100 countries have licensed, tested, trialed, or carried out a launch of 5G, out of which, 56 operators in 32 countries have announced the infrastructure deployment of 5G and 39 operators have announced limited or full scale 5G service launches.
With this commercial momentum, there will be an associated growth in 5G subscriptions as well as traffic. At the end of 2018, worldwide subscriptions totaled 7.9 billion, while 47% of subscriptions were 4G LTE. 5G is expected to grow rapidly. ABI Research forecasts 5G subscriptions will start to hit critical mass by 2022 and reach 3 billion by 2025. The associated traffic will follow a similar explosive growth trajectory. 5G subscribers may only represent 54% of total subscriptions in 2025, but they represent 79% of the total traffic generated in 2025.
This is a very rosy outlook for 5G, but there is increasingly both growing interest and concern over the energy supply requirement for 5G. What is the impact of 5G? Can Communications Service Providers (CSPs) address the energy supply needs of their cell-sites? What are the solutions to mitigate those needs?
Unlock this ABI Insight
Ever-present and multi-faceted threats to public safety in governmental settings, the ongoing chase for more intelligently secure smart home, and lackluster user authentication options in workforce management systems will boost biometric hardware revenues to US$19 billion by 2024, according to ABI Research. Access Control, Body-Worn Cameras (BWC) and surveillance cameras will see the most growth in the biometric market between now and 2024.
"The government, civil, law enforcement, and border market cluster will generate the largest share of biometric revenues for the foreseeable future driven by a versatile range of devices including ID/Authentication, BWCs, and surveillance cameras," explains Dimitrios Pavlakis, Industry Analyst. Read more.
Read more.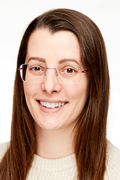 Traditional centralized cloud computing has become a consolidated market with heavy-weight incumbents making penetration by new market entrants difficult. As a result, the offerings are high-priced and often locked into other cloud services from the same provider. Further, the complex nature of cloud configuration and the centralization aspect has made data security an emerging risk. Over the last few years, the decentralized cloud market has emerged with the goal to displace public cloud service providers with cheaper, more secure blockchain-based compute and storage alternatives. ABI Research has identified the 15 hot tech innovators in the space that are already kicking up a storm in the cloud space: 0Chain, ælf, Ankr, DFINITY, Ethernity, Edge, Filecoin, iExec, Internxt, Golem, PPIO, Oasis Labs, Sia, Sonm, and Storj.
Together, these innovative startups have amassed over $600 million in funding in just the last 3 years, through VCs and token sales (initial coin offerings). "The technology being built promises significant cost benefits over traditional offerings from existing cloud services, with containers, blockchain, and trusted computing being leveraged for security as well as simplicity. As the startups launch their mainnets and commercial offerings, the cloud market is likely to undergo significant upheaval," says Michela Menting, Digital Security Research Director. Read more.
Read more.
Material Handling & Logistics
Commercial fleet managers from SMBs to large enterprises are seeking effective technology solutions to enhance their operations and bottom-line results through data-driven insights. To do that, they will increase investments in technology. According to a new study by ABI Research, in 2020 60% of companies will make those investments.
Some technologies include the adoption of targeted technology solutions that allow fleets to track drivers, vehicles and other assets including cargo in near real-time.
"Asset utilization is a key driver of operational costs, which averages $1.74 a mile," states Susan Beardslee, principal analyst, Freight Transportation & Logistics at ABI Research.
Read the full article.
Digital TV
Subscriptions to live streaming services are predicted to hit 91 million over the next five years.
According to a new study from ABI Research, the advancement in the live streaming market is being driven by demand for sports and other live programming. The market is expected to grow at a CAGR of 10% up to 2024.
Eric Abbruzzese, research director of ABI Research, said: "These types of applications require a high level of interactivity, and any delay will have a negative result or even completely prevent the experience from occurring, due to latency exceeding minimum possible requirements. The accelerating growth of the cloud gaming and esports markets is also driving the demand for low latency streaming technologies and services with similar requirements to guarantee a baseline user experience."
Read the full article.
Digital Manufacturing Week 2020
Nov. 9, 2020 - Nov. 13, 2020
Online
Event Website

Intelligent Automation Week Nashville
Dec. 2, 2019 - Dec. 5, 2019
Nashville, TN
Event Website

Amsterdam Drone Week
Dec. 4, 2019 - Dec. 6, 2019
Amsterdam
Event Website

Digital Twins 2019
Dec. 12, 2019 - Dec. 13, 2019
Frankfurt, Germany
Event Website
Speakers:
Michael Larner

VRX Conference and Expo
Dec. 12, 2019 - Dec. 13, 2019
San Francisco
Event Website

Smart Wearable Device Asia Pacific Summit 2020
Jan. 13, 2020 - Jan. 14, 2020
China
Event Website

Predictive Maintenance 2020
Jan. 14, 2020 - Jan. 16, 2020
Berlin, Germany
Event Website

Common Information Model
Jan. 21, 2020 - Jan. 23, 2020
Amsterdam, The Netherlands
Event Website

NextGen SCADA Global 2020
Jan. 27, 2020 - Jan. 31, 2020
Berlin, Germany
Event Website

Wearable Technologies Conference 2020 Europe
Jan. 27, 2020 - Jan. 28, 2020
Munich, Germany
Event Website