The Changing Face of Voice Control in the Home
Several new offerings are highlighting a push from smart home voice control platform providers to expand voice control beyond the smart speaker form factor. The move will change how voice and smart home control are managed both inside and beyond the home. As usual Amazon has led the way, announcing a slew of new products in September with some starting shipping in the 4Q 2019. For its part, Google added voice control to its latest Wi-Fi mesh routers at the end of October. The routers were also branded as Nest devices to further emphasize their smart home capabilities.

The demand and excitement for the latest next generation mobile technology is growing as users now demand increased data throughput on their devices, enhanced signal reliability, and better coverage. Enhanced Mobile Broadband (eMBB) will enable 5G to do this by focusing on data-driven use cases that require high rates of data across a large coverage area mainly through mobile devices, including smartphones, tablets, laptops, Mi-Fi, and wearables. ABI Research forecasts that shipments of eMBB enabled mobile devices will increase from 15 million in 2019 to 1 billion in 2024, at a CAGR of 132.4%.
"Initially, eMBB is an extension of 4G LTE, relying on the previous generation network to provide the advantages of implementing 5G. Smartphones and Mi-Fi devices are getting the technology first as these devices are the ones that typically provide cellular connectivity throughout the day. Other device types expected to see the technology integrated from 2020 onward," said Stephanie Tomsett, Research Analyst. Read more.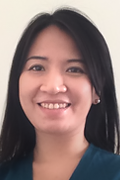 TV viewing habits are shifting from linear TV to online TV, which is accelerating the video streaming market. While subscriptions are dominating the OTT market, the live streaming market is advancing as the demand for sports and other live programming continues to grow. For superior user experience, especially in the live streaming segment, low latency streaming is becoming essential. ABI Research forecasts that live video streaming is expected to grow at CAGR 10% to a 91 million subscriber base in 2024.
Typical latency of HTTP streaming is about 40 seconds, while broadcast latency is only around 5 seconds. High latency can negatively impact the viewing experience, especially when it comes to sports streaming. "Sports streaming has proven to be a huge success in the live streaming segment. Many cord-cutters are still willing to get live streaming for sports programs. However, high delay compared to traditional broadcast sources can prevent many consumers from accessing live streaming," says Khin Sandi Lynn, Industry Analyst. Read more.
Multimodal Learning is in Right Now—Here's Why That's a Good Thing
Venture Beat
Data sets are fundamental building blocks of AI systems, and this paradigm isn't likely to ever change. Without a corpus on which to draw, as human beings employ daily, models can't learn the relationships that inform their predictions.
But why stop at a single corpus? An intriguing report by ABI Research anticipates that while the total installed base of AI devices will grow from 2.69 billion in 2019 to 4.47 billion in 2024, comparatively few will be interoperable in the short term. Rather than combine the gigabytes to petabytes of data flowing through them into a single AI model or framework, they'll work independently and heterogeneously to make sense of the data they're fed.
Nokia Declares Private Wireless Milestone
Mobile Europe
The company has deployed private wireless networks for more than 120 customers, including 32 public sector organisations and smart cities. These include the Ports of Kokkola and Oulu in Finland, Vienna Airport, and projects with Nordic Telecom and cities in the Czech Republic.
Nokia says its LTE/4.9G and 5G wireless networking solutions are helping organisations across energy, transportation, the public sector, manufacturing and logistics to make use of Industry 4.0 technologies such as machine learning and artificial intelligence. According to ABI Research, the private wireless networking market opportunity will be worth $16.3 billion by 2025.
BIM World Munich
Nov. 26, 2019 - Nov. 27, 2019
Munich, Germany
Event Website

Digital Substations 2019
Nov. 26, 2019 - Nov. 28, 2019
Berlin, Germany
Event Website

Intelligent Automation Week Nashville
Dec. 2, 2019 - Dec. 5, 2019
Nashville, TN
Event Website

Amsterdam Drone Week
Dec. 4, 2019 - Dec. 6, 2019
Amsterdam
Event Website

VRX Conference and Expo
Dec. 12, 2019 - Dec. 13, 2019
San Francisco
Event Website

Digital Twins 2019
Dec. 12, 2019 - Dec. 13, 2019
Frankfurt, Germany
Event Website
Speakers:
Michael Larner

Smart Wearable Device Asia Pacific Summit 2020
Jan. 13, 2020 - Jan. 14, 2020
China
Event Website

Predictive Maintenance 2020
Jan. 14, 2020 - Jan. 16, 2020
Berlin, Germany
Event Website

Common Information Model
Jan. 21, 2020 - Jan. 23, 2020
Amsterdam, The Netherlands
Event Website

NextGen SCADA Global 2020
Jan. 27, 2020 - Jan. 31, 2020
Berlin, Germany
Event Website
About ABI Research
ABI Research provides strategic guidance for visionaries needing market foresight on the most compelling transformative technologies, which reshape workforces, identify holes in a market, create new business models and drive new revenue streams. ABI's own research visionaries take stances early on those technologies, publishing groundbreaking studies often years ahead of other technology advisory firms. ABI analysts deliver their conclusions and recommendations in easily and quickly absorbed formats to ensure proper context. Our analysts strategically guide visionaries to take action now and inspire their business to realize a bigger picture. For more information about subscribing to ABI's Research Services as well as Industrial and Custom Solutions, visionaries can contact us at +1.516.624.2500 in the Americas, +44.203.326.0140 in Europe, +65.6592.0290 in Asia-Pacific or visit www.abiresearch.com.