Key Automotive Standards Required to Address Mounting Cybersecurity Challenges
The increased penetration rate of digitized automotive systems and connected vehicles over the past decade has given rise to an entirely new array of cyberattacks and threat vectors. This emerging threat horizon has caught even major car manufacturers, service enablers, and connectivity providers off guard, and they are now being called to deal with these new attack vectors that target not only secondary automotive applications (e.g., infotainment and navigation) but also primary critical functions related to vehicle performance, system, data and network security, and, most importantly of all, driver and passenger safety.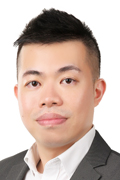 A year removed from its ascension to the top in global Artificial Intelligence (AI) venture capital investment, China is now bumped back to second place by the resurgent United States. Based on publicly available venture capital investments in AI startups across the world, ABI Research found that the United States commanded the most AI investment values in 2018 globally at 52.3%. Based on the investment figures in 2019, the gulf between the United States and China will continue to get wider, with the U.S. share expected to reach 70%.
"The United States is reaping the rewards from its diversified AI investment strategy. Top AI startups in the United States come from various sectors, including self-driving cars, industrial manufacturing, robotics process automation, data analytics, and cybersecurity. All these startups research on and invest in cutting edge deep learning technologies in their solutions, democratizing AI for enterprises and end consumers," said Lian Jye Su, Principal Analyst.
Augmented Reality (AR) smart glass manufacturers continue to invest and improve their AR devices, despite the intense competition of smartphones and the uncertainty in the consumer market in terms of smart glasses massive adoption. In 2019, the AR smart glass market is significantly richer, with some companies standing out with their innovations. Technological advancements, in combination with affordable prices, will further drive growth and total shipments, which are expected to reach 20 million units in 2024, finds ABI Research.
"Weight distribution, input method options, wide field of view (FoV), strong processors, and extended battery life are the main key features that manufacturers updated in their latest devices to remain competitive and deliver more immersive and realistic experiences to the users," says Eleftheria Kouri, Research Analyst. "More affordable prices in combination with technological improvements and supporting end-to-end platform and software solutions are proof that the AR market is more mature and able to overcome customer adoption challenges and meet demanding enterprise use cases and needs."
How to Overcome Consumer Smart Home Compatibility/Security Concerns
Twice
Just how private are voice-activated smart speakers? Just how secure is footage captured by Wi-Fi cameras? Just how compatible – and smart – are smart home products? These are just a few questions retailers trying to sell fancy new smart home products face from consumers on the sales floor.
"Certainly some consumers will have concerns about video camera security vulnerabilities or security/privacy issues across smart devices in the home," said Jonathan Collins, research director at ABI Research. "That said, the vast majority of consumers are either comfortable with the security/privacy supported by devices and systems, or are at least comfortable enough given the price points and the usefulness of smart home systems to offset their concerns."
When Cyberthreats are Nebulous, How Can You Plan?
TechTarget
For security defenses to have any chance of working against cyberthreats, IT professionals need to stay on the offensive. One case in point: The increase in the types of security tools powered by AI and machine learning.
Is AI a force for good or for evil? It all depends on whose hands it's in.
This is no minor problem, either: Email predicting the exponential spread of AI-embedded devices hits my inbox on a weekly basis. For example, one recent message described a study by ABI Research, which projected that the number of AI-enabled devices will nearly double by 2024.
Industry of Things World USA East 2019
Nov. 7, 2019 - Nov. 8, 2019
Boston, MA
Event Website
Speakers:
Ryan Martin

Logistics CIO Forum North America
Nov. 7, 2019 - Nov. 8, 2019
JW Marriott, Austin, Texas
Event Website
Speakers:
Susan Beardslee

AI & Big Data Expo North America 2019
Nov. 13, 2019 - Nov. 14, 2019
Santa Clara, CA
Event Website

Cyber Security & Cloud Expo North America
Nov. 13, 2019 - Nov. 14, 2019
Santa Clara, California
Event Website

5G Expo North America
Nov. 13, 2019 - Nov. 14, 2019
Silicon Valley, California
Event Website

Blockchain Expo North America
Nov. 13, 2019 - Nov. 14, 2019
Santa Clara, California
Event Website

IoT Tech Expo North America
Nov. 13, 2019 - Nov. 14, 2019
Santa Clara, California
Event Website
Speakers:
Ryan Martin

Internet of Manufacturing South
Nov. 19, 2019 - Nov. 20, 2019
Dallas, Texas
Event Website

Digital Substations 2019
Nov. 26, 2019 - Nov. 28, 2019
Berlin, Germany
Event Website

BIM World Munich
Nov. 26, 2019 - Nov. 27, 2019
Munich, Germany
Event Website
About ABI Research
ABI Research provides strategic guidance for visionaries needing market foresight on the most compelling transformative technologies, which reshape workforces, identify holes in a market, create new business models and drive new revenue streams. ABI's own research visionaries take stances early on those technologies, publishing groundbreaking studies often years ahead of other technology advisory firms. ABI analysts deliver their conclusions and recommendations in easily and quickly absorbed formats to ensure proper context. Our analysts strategically guide visionaries to take action now and inspire their business to realize a bigger picture. For more information about subscribing to ABI's Research Services as well as Industrial and Custom Solutions, visionaries can contact us at +1.516.624.2500 in the Americas, +44.203.326.0140 in Europe, +65.6592.0290 in Asia-Pacific or visit www.abiresearch.com.