Jio's Aggressive IoT Push Could Make India the Second Largest Market for IoT Connections after China
At its Annual General Meeting (AGM) on August 12, 2019, Reliance Industries announced that Reliance Jio had crossed 340 million mobile subscribers, making it one of the fastest-growing Mobile Network Operators (MNO) in India. At the AGM, the chairman of Reliance Industries also made some significant announcements regarding Jio and its plans to target the emerging Internet of Things (IoT) market in India. Firstly, Jio will commercially launch both its Narrowband IoT (NB-IoT) networks across India and its own IoT platform, which will be commercially available starting on January 1, 2020. Secondly, Jio announced a strategic partnership with Microsoft to build a network of data centers across India that would enable Jio to integrate its connectivity with Microsoft's compute and cloud capabilities to offer digital services. Finally, Jio will also offer vertical consumer and enterprise IoT solutions to generate new revenue streams.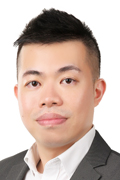 During the last two years, several cloud service providers, including Alibaba, Amazon, Facebook, Google, Huawei, and Tencent, have been busy designing their own in-house chipsets for handling Artificial Intelligence (AI) workloads in their data centers. ABI Research estimates that cloud service providers commanded 3.3% market share of the total AI Cloud chip shipments in the first half of 2019. These players will increasingly rely on their own in-house AI chips and will be producing a total of 300,000 cloud AI chips by 2024, representing 18% of the global cloud AI chipsets shipped in 2024.
"The approach by webscale companies to develop in-house AI chips allows for better hardware-software integration and resources tailored to handle specific AI networks, which serves as a key differentiating point not only at the chipset level but also at the cloud AI service level," said Lian Jye Su, Principal Analyst. "The success of these highly optimized processing units provides strong validation for the emergence of other cloud AI Application-Specific Integrated Circuits (ASICs) startups, such as Cerebras Systems, Graphcore, and Habana Labs."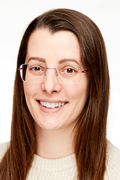 Integrating security into IoT projects is not an easy feat but is an increasingly urgent necessity. With an installed base of 44 billion connected devices projected for 2023, the amount of data and information generated and shared will reach zettabytes of data, according to ABI Research.
"Much of that data will be sensitive, whether about an individual's privacy or confidential business information. As such, it presents a lucrative opportunity for threat actors, as data has become a highly commoditized asset in modern societies. Add to that the potential of harnessing unprotected IoT devices for botnets, denial-of-service attacks, or even holding them hostage to ransomware, the imperative for security cannot be ignored," emphasizes Michela Menting, Digital Security Research Director.
'Tis the Season for Surge Robots as Holiday Hiring Finds Automation
Wall Street Journal (subscription required)
The holiday hiring frenzy is under way and robots are joining the rush to seasonal jobs.
Retailers and logistics operators facing a tight labor market are ramping up automation at warehouses for the holidays, when online order volumes can surge tenfold as consumers load up digital shopping carts in the weeks around Thanksgiving and Christmas.
To cope, some businesses are ordering up extra fleets of collaborative robots, or "cobots," that use cameras, lasers and sensors to navigate warehouse aisles and lead workers to the right shelves or to shuttle bins full of products between workstations. Many are available for lease. Scarcity of labor and the push for faster delivery are accelerating automation at warehouses. By 2025 about 27.6% of warehouses globally will deploy commercial robots, compared to around 3% in 2018, market advisory firm ABI Research estimates.
UWB in iOS 13 Could Prompt Widespread Growth
RFID Journal
Since Apple announced, in June 2019, that it is building ultra-wideband (UWB) technology into its new iOS devices, technology companies and consortiums have been preparing for anticipated growth in UWB applications and deployments in the coming years. These include keyless, hands-free vehicle access and Internet of Things (IoT)-based solutions for household, business and industrial use cases.
In February of this year, the IEEE 802.15.4z standard was announced to make mobile transactions interoperable and secure, further propelling UWB developments. The standard has not yet been released, but is in its final stages prior to that release. Apple is an early member of the UWB 802.15.4z Task Group, which also includes Samsung and NXP Semiconductors, according to Andrew Zignani, a principal analyst at global technology market advisory firm ABI Research. "ABI Research believes it is only a matter of time before other mobile devices support UWB technology," he states. Apple did not respond to a request for comment.
Commercial UAV Expo Americas
Oct. 28, 2019 - Oct. 30, 2019
Las Vegas
Event Website

Total Telecom Congress 2019
Oct. 29, 2019 - Oct. 30, 2019
Business Design Centre, London
Event Website

Impact>Mobility USA 2019
Nov. 4, 2019 - Nov. 5, 2019
Hilton Mission Valley, San Diego
Event Website

Industry of Things World USA East 2019
Nov. 7, 2019 - Nov. 8, 2019
Boston, MA
Event Website
Speakers:
Ryan Martin

Logistics CIO Forum North America
Nov. 7, 2019 - Nov. 8, 2019
JW Marriott, Austin, Texas
Event Website
Speakers:
Susan Beardslee

Blockchain Expo North America
Nov. 13, 2019 - Nov. 14, 2019
Santa Clara, California
Event Website

AI & Big Data Expo North America 2019
Nov. 13, 2019 - Nov. 14, 2019
Santa Clara, CA
Event Website

IoT Tech Expo North America
Nov. 13, 2019 - Nov. 14, 2019
Santa Clara, California
Event Website
Speakers:
Ryan Martin

Cyber Security & Cloud Expo North America
Nov. 13, 2019 - Nov. 14, 2019
Santa Clara, California
Event Website

5G Expo North America
Nov. 13, 2019 - Nov. 14, 2019
Silicon Valley, California
Event Website
About ABI Research
ABI Research provides strategic guidance for visionaries needing market foresight on the most compelling transformative technologies, which reshape workforces, identify holes in a market, create new business models and drive new revenue streams. ABI's own research visionaries take stances early on those technologies, publishing groundbreaking studies often years ahead of other technology advisory firms. ABI analysts deliver their conclusions and recommendations in easily and quickly absorbed formats to ensure proper context. Our analysts strategically guide visionaries to take action now and inspire their business to realize a bigger picture. For more information about subscribing to ABI's Research Services as well as Industrial and Custom Solutions, visionaries can contact us at +1.516.624.2500 in the Americas, +44.203.326.0140 in Europe, +65.6592.0290 in Asia-Pacific or visit www.abiresearch.com.