Analyst Insider Subscribers can view one free Insight every week. For full access, talk to our team.
While commercial 5G is being deployed in more and more countries as we head toward 4Q 2019, associations and regulators across the globe are working on how to make 5G more attractive to enterprise verticals. One of the central demands coming from potential implementers, as well as associations like the 5G Alliance for Connected Industries and Automation (5G-ACIA) and the 5G Automotive Association (5GAA), is the provision of a dedicated spectrum band for 5G so that enterprises would not have to use public network frequencies for their deployment projects. Since more and more regulators are realizing the gravity of this demand, there are now different models for how to satisfy the need for a different spectrum allocation for cellular networks.
Unlock this ABI Insight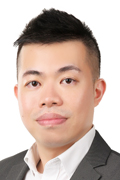 Diversity is the name of the game when it comes to the edge Artificial Intelligence (AI) chipset industry. In 2019, the AI industry is witnessing the continual migration of AI workloads, particularly AI inference, to edge devices, including on-premise servers, gateways, and end-devices and sensors. Based on the AI development in 17 vertical markets, ABI Research estimates that the edge AI chipset market will grow from US$2.6 billion in 2019 to US$7.6 billion by 2024, with no vendor commanding more than 40% of the market.
The frontrunner of this market is NVIDIA, with a 39% revenue share in the first half of 2019. The GPU vendor has a strong presence in key AI verticals that are currently leading in AI deployments, such as automotive, camera systems, robotics, and smart manufacturing. "In the face of different use cases, NVIDIA chooses to release GPU chipsets with different computational and power budgets. In combination with its large developer ecosystem and partnerships with academic and research institutions, the chipset vendor has developed a strong foothold in the edge AI industry," said Lian Jye Su, Principal Analyst. Read more.
Read more.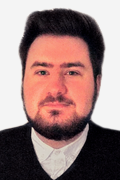 According to ABI Research, the installed base of contactless ticketing smart cards will increase from 784 million in 2018 to over 1 billion in 2024. With increased rates of travel and widespread adoption of modern solutions, significant trends are beginning to develop in the contactless ticketing market.
"In regional terms, trends are developing in the way contactless ticketing solutions are being adopted," said Sam Gazeley, Digital Security Analyst. "In Middle Eastern nations, there is a notable trend in the deployment of Account-Based Ticketing and mobile ticketing platforms, particularly across affluent areas, including the UAE and Saudi Arabia. In Asia, several contactless ticketing trials are taking place. QR codes have long existed in China as a means of digital payment, and are now being trialed on localized mass transit applications. China is looking to take advantage of WeChats "Ride Code" to launch a QR-based transportation payment system in Hong Kong by 2021. If this finds traction in other regions as well, there is the potential for an impact on the traditional closed-loop ticketing market." Read more.
Read more.
ASME Essentials
Additive manufacturing (AM) produces products via a streamlined process and accommodates a variety of shapes and geometries. Its potential across a range of industries—particularly aerospace and medical—has led to optimistic growth forecasts. While the promise of AM has led many enterprises to invest in the segment, the field can sometimes still feel like the Wild West in terms of best practices.
If your AM processes are not working, there may be questions you need to ask. "What is the intended application or use case? Is it functional prototypes? Is it maintenance and repair? Is this for production parts? Not every machine can produce the same effect in each of those worlds," says Ryan Martin, Principal Analyst at ABI Research.
Read the full article.
Entrepreneur
In 2018, nearly 22 billion ride hailing trips were completed worldwide, and in 2019, that number is expected to be 28 billion, according to global tech market advisory firm, ABI Research.
But despite the huge demand for ride-sharing, companies are bleeding money. Uber, the world's biggest ride hailing company, said it did not see a clear path to profitability in the near future when it filed to go public earlier this year, and that has been the case with other players in the industry too.
To offset the margin squeeze, many ride hailing companies, especially in Asia, are expanding into so-called "super apps" – an online marketplace for several on-demand services. Singapore's Grab, which holds an 11.4 percent market share of trips completed in Asia, is playing a major role in the 'super app' strategy, as is Indonesia's Gojek.
Read the full article.
Digital Manufacturing Week 2020
Nov. 9, 2020 - Nov. 13, 2020
Online
Event Website

IEC 61850 Global 2019
Oct. 14, 2019 - Oct. 18, 2019
London
Event Website

e-SIM Connect
Oct. 15, 2019 - Oct. 16, 2019
London, UK
Event Website

6th Annual Demand Response & Distributed Energy Resources World Forum
Oct. 16, 2019 - Oct. 17, 2019
San Diego
Event Website

4th Annual AWE EU
Oct. 17, 2019 - Oct. 18, 2019
Munich, Germany
Event Website
Speakers:
Eleftheria Kouri

Intelligent Automation for Human Resources
Oct. 21, 2019 - Oct. 23, 2019
Miami, FL
Event Website

Connected World Summit
Oct. 22, 2019 - Oct. 23, 2019
Business Design Centre, London
Event Website

AI World Conference & Expo
Oct. 23, 2019 - Oct. 25, 2019
Boston, MA
Event Website
Speakers:
Ryan Martin

Commercial UAV Expo Americas
Oct. 28, 2019 - Oct. 30, 2019
Las Vegas
Event Website

Total Telecom Congress 2019
Oct. 29, 2019 - Oct. 30, 2019
Business Design Centre, London
Event Website