Analyst Insider Subscribers can view one free Insight every week. For full access, talk to our team.
As 5G mobile networks build out, Mobile Service Providers (MSPs) must ensure consistent quality of service for their customers in both outdoor and indoor situations. This is particularly challenging for high-band, or millimeter wave (mmWave), spectrum as subscribers follow the data indoors to where it originates or is consumed 80% of the time.
Unlike low-band spectrum, mmWave signals do not penetrate buildings, so relying on outdoor to indoor signal penetration is a non-starter. The mmWave signal must be brought indoors and, even then, the physics of Radio Frequency (RF) propagation at these frequencies dictate Line-of-Sight (LOS) conditions for good signal reception/transmission. The indoor environment offers many obstacles, such as partitions, walls, doors, etc., which act as reflectors for the mmWave signal, increasing multipath fading and interference in the channel and potentially reducing the data throughput.
Unlock this ABI Insight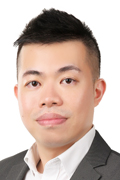 Industrial manufacturing is the heartbeat of the economy for the United States and China, hence building Artificial Intelligence (AI) capabilities in industrial manufacturing is not only critical for economic transformation but also a stepping stone toward sustainable competitive advantages. ABI Research found that despite the nearly equal number of installed bases of AI-enabled end device in both markets, the United States has an edge over China due to its different incentives and approaches that encourage AI adoption in industrial manufacturing.
"Major cloud players, AWS and Microsoft, have established a wide range of partnerships with industrial AI development platform vendors, AI software vendors, and system integrators to provide an end-to-end, cloud-to-edge solution to enhance operational efficiency, reduce bottlenecks, and optimize resource consumption in factories," said Lian Jye Su, Principal Analyst. Read more.
Read more.
Rising device costs are expected to lower SIM card replacement rates contributing to an already challenged SIM card market. In 2018 5.53 billion SIM cards were shipped, marking the first global YoY reduction in SIM card shipments in over five years. Moreover, the continuation of challenging market conditions will likely translate into another market contraction in 2019, down by approximately -0.1% YoY. However, the marked SIM card reductions in these three countries will be near offset by increased demand in the supply of eSIMs for hybrid smartphones, most notably within Apple's range of XR and XS (and later this year the new 11 range) and Google's Pixel range of smartphones. There will also be continued growth within the M2M/IoT sector thanks to increasing eSIM integration into automobiles.
The success of eSIM and activation rates are areas in which leading ecosystem players, including Gemalto, (a Thales company), IDEMIA, G+D, Valid, Samsung, and Infineon are monitoring closely, looking to understand eSIMs potential impacts on their respective removable SIM card business's. "However, any eSIM impact in the shorter term will be minimal. The eSIM should be considered a longer-term market concern, with a reduction in SIM replacement rates driven more in the near term by increasing smartphone prices," states Phil Sealy, Research Director. Read more.
Read more.
ThomasNet
Artificial intelligence (AI) is sweeping the industrial manufacturing sector, its adoption and integration across manufacturing facilities spreading incredibly quickly. AI is revolutionizing a host of different processes, including generative design in product development, production forecasting in inventory management, and production processes like machine vision, defect inspection, production optimization, and predictive maintenance.
"AI in industrial manufacturing is a story of edge implementation," says Lian Jye Su, Principal Analyst at ABI Research. "Since manufacturers are not comfortable having their data transferred to a public cloud, nearly all industrial AI training and inference workloads happen at the edge, namely on devices, gateways, and on-premise servers."
Read the full article.
Light Reading
Verizon CEO Hans Vestberg said one of the first big enterprise applications of 5G will be for private networks with edge computing capabilities in company campuses or manufacturing facilities. In hyping the enterprise opportunity for 5G, Vestberg and [IBM Chairwoman Ginni] Rometty join a wide variety of other industry observers.
"The future of 5G lies in the enterprise," states analyst and consulting firm ABI Research in a new whitepaper.
Read the full article.
Digital Manufacturing Week 2020
Nov. 9, 2020 - Nov. 13, 2020
Online
Event Website

Smart Cities Week
Sept. 30, 2019 - Oct. 2, 2019
Washington D.C
Event Website

Smart Grid Flexibility
Oct. 1, 2019 - Oct. 3, 2019
London, UK
Event Website

Manufacturing World Osaka
Oct. 2, 2019 - Oct. 4, 2019
Osaka, Japan
Event Website

Tech.
Oct. 2, 2019 - Oct. 3, 2019
Printworks, London
Event Website

HOMER International Microgrid Conference
Oct. 7, 2019 - Oct. 8, 2019
Cambridge, Massachusetts
Event Website

IEC 61850 Global 2019
Oct. 14, 2019 - Oct. 18, 2019
London
Event Website

MVNOs Europe
Oct. 14, 2019 - Oct. 15, 2019
London
Event Website

e-SIM Connect
Oct. 15, 2019 - Oct. 16, 2019
London, UK
Event Website

6th Annual Demand Response & Distributed Energy Resources World Forum
Oct. 16, 2019 - Oct. 17, 2019
San Diego
Event Website