5G Will Fail Without Enterprise Applications
As 5G deployments continue, ABI Research forecasts indicate that total 5G mobile subscribers will reach 10 million by the end of 2019 and consumer penetration will increase exponentially in the following years. Indeed, the 3rd Generation Partnership Project (3GPP) Release 15 was frozen mid-2018 and, nearly a year later, there are four chipsets in the market (HiSilicon, Mediatek, Qualcomm, and Samsung), while the Global Supplier Association (GSA) reports more than 75 5G devices. At the same time, ABI Research estimates indicate that 150,000 5G base stations will have been deployed as of Q3 2019, most of which in South Korea. On the other hand, in the first year of the 4G standard, there were no devices, no chipsets, and about 400 base stations deployed. The 5G supply chain is well established, while there is increasing demand for mobile broadband in both consumer and enterprise markets.

Markets for pulsed RF power devices up to 4 GHz will show continued moderate and steady growth over the next five years and exceed US$300 million by 2024, despite current economic and political turmoil. While their association with consumer spending fuels the volatility of many global electronics markets, pulsed RF power device markets are supported by quite different priorities. Pulsed RF power transmitters generate tremendous amounts of power in small bursts that are useful for radar, airborne collision avoidance systems, and military IFF equipment.
"Ampleon, NXP, and Wolfspeed are among the RF power semiconductor manufacturers on a quest to find markets unrelated to mobile wireless infrastructure," says Lance Wilson, Research Director. "Device prices in wireless infrastructure are flattening out and more profitable areas are being searched for." Read more.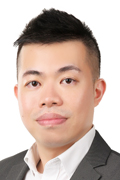 In recent years, Artificial Intelligence (AI) has been touted as a powerful technology that will revolutionize the industrial manufacturing space. The sentiment has its validity, but the reality is extremely complex. AI in industrial manufacturing is a collection of various use cases at different phases of manufacturing, such as generative design in product development, production forecasting in inventory management, and machine vision, defect inspection, production optimization, and predictive maintenance in the production phase. ABI Research, forecasts that the total installed base of AI-enabled devices in industrial manufacturing will reach 15.4 million in 2024, with a CAGR of 64.8% from 2019 to 2024.
"AI in industrial manufacturing is a story of edge implementation," says Lian Jye Su, Principal Analyst. "Since manufacturers are not comfortable having their data transferred to a public cloud, nearly all industrial AI training and inference workloads happen at the edge, namely on device, gateways and on-premise servers." Read more.
'Swiss Army Knife' Approach to 5G Won't Succeed
Mobile Europe
According to a new report from ABI Research, "Deploying a single 5G network that can address all requirements and pain points in several industry verticals is a very difficult mission to achieve."

It adds, "Building a 'Swiss Army knife' 5G network capable of accommodating the needs of multiple markets and industries is a big fantasy of MSPs, which is unlikely to materialise mainly because it is based on a 'build it and they will come' approach." To succeed with 5G, operators are urged to be more realistic and take a bespoke approach.
The Path to Profitability for Uber and Lyft Looks More Like a Dead End
Market Watch
ABI Research, an advisory firm that reports on market-foresight trends, predicts 8 million consumer vehicles with Level 3 to Level 5 autonomy will ship in 2025. Compare this to the 94.5 million vehicles sold in 2017, which equates to 8.5% of sales.
GIS4SmartGrid
Sept. 24, 2019 - Sept. 26, 2019
Berlin, Germany
Event Website

IS Auto Asia 2019
Sept. 25, 2019 - Sept. 26, 2019
Shenzhen, China
Event Website

World Business Intelligence Summit
Sept. 26, 2019 - Sept. 27, 2019
Amsterdam, The Netherlands
Event Website

Smart Cities Week
Sept. 30, 2019 - Oct. 2, 2019
Washington D.C
Event Website

Smart Grid Flexibility
Oct. 1, 2019 - Oct. 3, 2019
London, UK
Event Website

Manufacturing World Osaka
Oct. 2, 2019 - Oct. 4, 2019
Osaka, Japan
Event Website

Tech.
Oct. 2, 2019 - Oct. 3, 2019
Printworks, London
Event Website

HOMER International Microgrid Conference
Oct. 7, 2019 - Oct. 8, 2019
Cambridge, Massachusetts
Event Website

IEC 61850 Global 2019
Oct. 14, 2019 - Oct. 18, 2019
London
Event Website

MVNOs Europe
Oct. 14, 2019 - Oct. 15, 2019
London
Event Website
About ABI Research
ABI Research provides strategic guidance for visionaries needing market foresight on the most compelling transformative technologies, which reshape workforces, identify holes in a market, create new business models and drive new revenue streams. ABI's own research visionaries take stances early on those technologies, publishing groundbreaking studies often years ahead of other technology advisory firms. ABI analysts deliver their conclusions and recommendations in easily and quickly absorbed formats to ensure proper context. Our analysts strategically guide visionaries to take action now and inspire their business to realize a bigger picture. For more information about subscribing to ABI's Research Services as well as Industrial and Custom Solutions, visionaries can contact us at +1.516.624.2500 in the Americas, +44.203.326.0140 in Europe, +65.6592.0290 in Asia-Pacific or visit www.abiresearch.com.