Analyst Insider Subscribers can view one free Insight every week. For full access, talk to our team.
"What is the top problem with cybersecurity in smart cities?" This simple yet powerful question perfectly encapsulates two major misconceptions regarding cybersecurity in smart cities. First, it attempts to boil down all challenges into one single vector, and second, it treats smart cities as one entity as opposed to a multitude of verticals connected by various platforms or even platforms within other platforms. Many believe that encryption (and some even mentioned quantum encryption) will be the solution; others focus on system and cloud security, and others yet believe that hardware security is the real problem. The answer lies buried among these hit-and-miss viewpoints as well as a plethora of other factors that are examined further.
Unlock this ABI Insight
While the traditional market for mobility, the passenger car market, has slowed and declined, the ride-hailing market has continued to grow. Worldwide, nearly 22 billion ride-hailing trips were completed in 2018 and just under 28 billion trips are expected to be completed by the end of 2019, states ABI Research. Yet, despite this growth, vendors around the world are experiencing alarming losses.
"Uber has reported a net loss of US$1.1 billion for Q1 2019, despite growing earnings and monthly active users. Revenues from its core ride-hailing business achieved a very muted growth rate of 9%," says James Hodgson, Smart Mobility Principal Analyst. "The scale of the loss throws intense cost pressures into sharp relief and raises questions about most ride-hailing vendor's land grab strategy and the sustainability of ride-hailing in general." Read more.
Read more.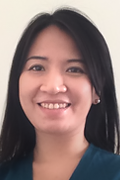 Increasing worldwide broadband penetration, combined with the adoption of multiple connected devices, bandwidth-intensive, and low latency applications in each household is continuously driving the demand for efficient Wi-Fi Consumer Premises Equipment (CPE) devices. ABI Research forecasts that the Wi-Fi CPE market, including routers, gateways, whole-home mesh systems, access points, and Wi-Fi extenders will generate 221 million unit shipments in 2019.
"Many applications, including video streaming, gaming, and smart home applications, are simultaneously used by home broadband users from multiple devices. As gigabit-speed broadband service is already available to many residential broadband users, consumers are increasingly demanding faster whole-home Wi-Fi coverage with reliable, high throughput," notes Khin Sandi Lynn, Industry Analyst. Read more.
Read more.
ISE Magazine
Demand for online services has grown substantially and has been driven by new Internet users, higher consumption of video content, and the emergence of cloud services. Consumers are becoming more mobile and more connected, and they expect a digital experience wherever they go. More than ever, compute and intelligence (artificial and machine) ought to be as close to consumers as possible. This marks a departure from the central repository or workload that predominates the telco world of today.
The likes of Amazon, Google, and Netflix, already predicate their business model on their widely diffused edge infrastructure known as Content Delivery Networks (CDNs). This is a trend that is now picking up pace in telecoms, where there is increased market activity to place intelligent agents as close to the "edges" as possible.
Read the full article.
Hartford Business Journal
Eric Abbruzzese, an analyst for market advisory firm ABI Research, said interest in AR technology has been rising in the business world, where it's being used mostly to enhance employee training.
While Polarity is a little different, he also sees its potential, particularly if the company decides to extend its technology to smart glasses and mobile phones.
"They could be building a foundation that transitions very nicely into the market we cover," he said.
Read the full article.
Digital Manufacturing Week 2020
Nov. 9, 2020 - Nov. 13, 2020
Online
Event Website

Smart Grid Big Data
Sept. 17, 2019 - Sept. 19, 2019
Berlin, Germany
Event Website

PrivSec Conference
Sept. 23, 2019 - Sept. 24, 2019
Dublin
Event Website

GIS4SmartGrid
Sept. 24, 2019 - Sept. 26, 2019
Berlin, Germany
Event Website

IS Auto Asia 2019
Sept. 25, 2019 - Sept. 26, 2019
Shenzhen, China
Event Website

World Business Intelligence Summit
Sept. 26, 2019 - Sept. 27, 2019
Amsterdam, The Netherlands
Event Website

Smart Cities Week
Sept. 30, 2019 - Oct. 2, 2019
Washington D.C
Event Website

Smart Grid Flexibility
Oct. 1, 2019 - Oct. 3, 2019
London, UK
Event Website

Manufacturing World Osaka
Oct. 2, 2019 - Oct. 4, 2019
Osaka, Japan
Event Website

Tech.
Oct. 2, 2019 - Oct. 3, 2019
Printworks, London
Event Website