Analyst Insider Subscribers can view one free Insight every week. For full access, talk to our team.
Buoyed by early innovators and adopters, the collaborative robotics market will become increasingly mainstream over the next 10 years. ABI Research recently found that the yearly revenue for cobot arms will reach US$11.8 billion by 2030, an enormous increase from US$711 million in 2019. More than that, the total value of the collaborative market is considerably more, when accounting for software-related revenues and End-of-Arm Tooling (EOAT) accessories. Under this broader definition of the market, the cobot ecosystem is worth just over US$1 billion in 2019 and will be worth US$24 billion by 2030, with a 28.6% Compound Annual Growth Rate (CAGR).
Unlock this ABI Insight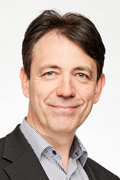 The digital twin concept and the urban modeling paradigm, more generally, are transforming how cities are designed, monitored, and managed. They allow optimizing the holistic performance of cities across verticals in terms of energy management, mobility, resilience, sustainability, and economic growth. Digital twins combine spatial modeling of the urban built environment, modeling of electrical and mechanical systems based on mathematical descriptions or deep learning informed training, and real-time sensor data derived from IoT platform solutions. The installed base of deployments is expected to grow from just a handful of early implementations in 2019 to more than 500 by 2025, according to ABI Research.
"Originally developed for industrial systems, the digital twin concept is now spreading to the smart cities environment," says Dominique Bonte, Vice President End Markets. "However, it won't be a single Uber-like digital twin for an entire city but rather an aggregation and integration of domain-specific digital twins for systems like smart buildings, traffic infrastructure, energy grids, and water management." Read more.
Read more.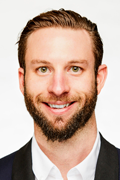 Ranked as the top manufacturing simulation software vendor, Siemens scored highest in implementation and topped four of the ten scoring criteria, says ABI Research. Dassault Systèmes came in a close second, having scored the highest in innovation and topped three of the ten criteria.
The Manufacturing Simulation Software Competitive Assessment analyzed and ranked seven major vendors in the industry - Siemens, Dassault Systèmes, Arena (Rockwell Automation), AnyLogic, FlexSim, Simio, and Simul8 – using ABI Research's proven, unbiased innovation/implementation criteria framework. For this competitive assessment, innovation scores examined the technical capabilities of the vendor's software and implementation scores focused on the vendor's commercial ability to deliver their solution around the world across a variety of manufacturing verticals.
"It is no coincidence that the two companies with the strongest end-to-end software offerings across the smart manufacturing value chain have emerged as Leaders in this report," said Ryan Martin, Principal Analyst at ABI Research. Read more.
Read more.
CNN
Apple's iPhone 11 probably won't be revolutionary. But the company needs it to sell.
Expect changes such as a faster processor and improved Face ID. But without any blockbuster design overhauls or flashy 5G phones, it may be difficult for Apple to grab customers' attention. "Apple tends to perform well when it changes the design of the iPhone in a drastic way," ABI Research analyst David McQueen told Samantha Kelly. "However, it cannot do this every year."
Read the full article.
Manufacturing Today
In the present day, the supply chain is not just a way to keep track of your product, but also a way to gain an edge on your competitors by building your own brand. Modern supply chains are fast, with most company's success dependent on their ability to efficiently move parts from around the world to, and throughout, manufacturing facilities. Products move from a raw material state to the end user quicker than they ever have, yet the demand for speed is only increasing.
According to ABI Research, over 4 million commercial robots will be installed in more than 50,000 warehouses by 2025—up from just 4,000 last year. Driven by the need to find flexible, efficient, and automated e-commerce fulfillment— and solutions that support their customers' same-day delivery needs—more companies are investing in warehouse robotics as an "attractive and versatile alternative to traditional fixed mechanical automation or manual operations," ABI reports.
Read the full article.
Digital Manufacturing Week 2020
Nov. 9, 2020 - Nov. 13, 2020
Online
Event Website

Microgrid Global Innovation Forum
Sept. 9, 2019 - Sept. 11, 2019
London, UK
Event Website

5G Asia 2019
Sept. 10, 2019 - Sept. 12, 2019
Singapore
Event Website
Speakers:
Jake Saunders

Fundamentals of IEC 61850
Sept. 10, 2019 - Sept. 12, 2019
London, UK
Event Website

Future Resource & Future IoT
Sept. 11, 2019 - Sept. 12, 2019
NEC, Birmingham
Event Website

Industry of Things World 2019
Sept. 16, 2019 - Sept. 17, 2019
Berlin, Germany
Event Website

Smart Grid Big Data
Sept. 17, 2019 - Sept. 19, 2019
Berlin, Germany
Event Website

PrivSec Conference
Sept. 23, 2019 - Sept. 24, 2019
Dublin
Event Website

GIS4SmartGrid
Sept. 24, 2019 - Sept. 26, 2019
Berlin, Germany
Event Website

IS Auto Asia 2019
Sept. 25, 2019 - Sept. 26, 2019
Shenzhen, China
Event Website