2018 Was a Record-Breaking US$3 Billion Year for Cellular IoT Module Vendors
The Internet of Things (IoT) experienced a record-breaking year for cellular module revenues in 2018. Annual revenues increased one and a half times faster than shipments, exceeding the US$3 billion mark worldwide. After an extended period of fourth quarter reporting that lasted into May 2019, substantial growth was recorded in module shipments, too, albeit less so than in 2017. Crucially, however, 2018's shipments were firmly focused on the "right" module products, propelling this increasingly competitive market onward. The module vendor market experienced notable structural reorganization during 2018, which also represented a year when the long-tail vendor community started to need to be taken seriously.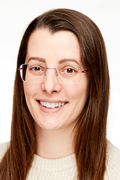 Global revenues for blockchain technology are on track to hit almost US$10 billion by 2023, ABI Research announced. These revenues continue to show strong interest in blockchain application, despite the significant decrease in Initial Coin Offerings (ICOs) in 2018. Investment continues to swell, buoyed primarily by an increase in VC funding, notably in blockchain infrastructure development.
VC funding is catching up to ICOs, with 620 rounds totaling US$3.1 billion in 2018, up from 153 rounds at US$850 million in 2017. "Tighter regulation (including securities) and taxation (as foreign currency, income, financial asset, etc.) on cryptocurrencies in a number of countries are prompting investors to look beyond ICOs towards more stable VC-based investment for blockchain startups focusing on support infrastructure, retail, supply chain, and enterprise applications," explains Michela Menting, Blockchain & Digital Security Research Director. Read more.
Smartphones, tablets, and wearables are all expected to see some form of foldable, flexible, or rollable screen technology over the coming years, as vendors try to shake up the markets and stimulate replacement cycles. This is despite ongoing issues with several foldable smartphones that were set to enter the market this year. ABI Research forecasts that shipments of smartphones with a foldable, flexible, or rollable display will start gaining traction in 2020 and grow to hit 228 million in 2028. In fact, the number of total devices with the technology will increase from 1.8 million in 2019 to 240 million in 2028, at a CAGR of 72%.
"Device vendors are continually looking to update their devices with newer technologies to spur growth in shipment numbers," said Stephanie Tomsett, Research Analyst. "Foldable, flexible, and rollable displays are being added as a new form factor that will allow vendors to offer larger-screened devices with a smaller, more convenient form factor; a feature which will likely be popular with consumers." Read more.
Instagram May Roll Out App for 'Real Friends' Sharing
TechNewsWorld
Once you choose to activate Threads, it will automatically alert people on your Instagram "close friends" list about your location, movements and more, The Verge noted. At the moment, the app displays only generic location information -- such as "on the move" -- but that could change in the future.
"Facebook has to walk a thin line when it comes to sharing information like location, even if this data is only seen by close friends," said Michael Inouye, principal analyst at ABI Research, a technology advisory company headquartered in Oyster Bay, New York.
Cobot Market Set to Exceed $11 Billion
ThomasNet
The annual revenue for cobots is projected to reach $11.8 billion by 2030 via a compounded annual growth rate of 28.6%, according to a recent analysis from ABI Research.
Additional findings include:
Mainstream acceptance will accelerate over the next decade driven by early innovators and adopters.
Ease-of-use, re-programmability, and lower total cost compared to other automation platforms are also driving growth. Value, according to the organization, stems from lowering implementation barriers.
Microgrid Global Innovation Forum
Sept. 9, 2019 - Sept. 11, 2019
London, UK
Event Website

Fundamentals of IEC 61850
Sept. 10, 2019 - Sept. 12, 2019
London, UK
Event Website

5G Asia 2019
Sept. 10, 2019 - Sept. 12, 2019
Singapore
Event Website
Speakers:
Jake Saunders

Future Resource & Future IoT
Sept. 11, 2019 - Sept. 12, 2019
NEC, Birmingham
Event Website

Industry of Things World 2019
Sept. 16, 2019 - Sept. 17, 2019
Berlin, Germany
Event Website

Smart Grid Big Data
Sept. 17, 2019 - Sept. 19, 2019
Berlin, Germany
Event Website

PrivSec Conference
Sept. 23, 2019 - Sept. 24, 2019
Dublin
Event Website

GIS4SmartGrid
Sept. 24, 2019 - Sept. 26, 2019
Berlin, Germany
Event Website

IS Auto Asia 2019
Sept. 25, 2019 - Sept. 26, 2019
Shenzhen, China
Event Website

World Business Intelligence Summit
Sept. 26, 2019 - Sept. 27, 2019
Amsterdam, The Netherlands
Event Website
About ABI Research
ABI Research provides strategic guidance for visionaries needing market foresight on the most compelling transformative technologies, which reshape workforces, identify holes in a market, create new business models and drive new revenue streams. ABI's own research visionaries take stances early on those technologies, publishing groundbreaking studies often years ahead of other technology advisory firms. ABI analysts deliver their conclusions and recommendations in easily and quickly absorbed formats to ensure proper context. Our analysts strategically guide visionaries to take action now and inspire their business to realize a bigger picture. For more information about subscribing to ABI's Research Services as well as Industrial and Custom Solutions, visionaries can contact us at +1.516.624.2500 in the Americas, +44.203.326.0140 in Europe, +65.6592.0290 in Asia-Pacific or visit www.abiresearch.com.