Artificial General Intelligence and the Potential Role of Edge AI
On July 22, 2019, Microsoft announced an investment of US$1 billion into OpenAI, a San Francisco-based non-profit Artificial Intelligence (AI) research group that focuses on the development of Artificial General Intelligence (AGI). This announcement brings two of the largest names in the AI industry together: Microsoft owns Azure, one of the most popular cloud AI platforms, and is behind many key AI initiatives, including Open Neural Network Exchange (ONNX) and Project Brainwave, while OpenAI has achieved significant breakthrough in deep learning technology, creating one of the most advanced text generators based on its GPT-2 Framework and a gaming AI that has defeated human players in multiplayer online battle arena video games.

Simultaneous Localization and Mapping (SLAM), a technology which allows a device to map its environment while positioning itself in it, is a crucial driver for robotics. SLAM will enable the transition from Automated Guided Vehicles (AGVs) to Autonomous Mobile Robots (AMRs) in the industrial space. ABI Research finds that the installed base of SLAM-enabled commercial and industrial robots will exceed 15 million by 2030.
For many years, business owners in the industrial sector have been using AGVs in factories and warehouses to streamline their processes, increase production, reduce inventory counting time, and fight shrinkage. Now, AMRs comprise a new generation of industrial robots that can optimize their paths and processes on the factory floor, react to unexpected situations, and navigate around obstacles. To coordinate factory activities and avoid collisions between AMRs, AGVs, and people, a system which can pinpoint the location of every robot in real-time must be in place. "In these first years of the Industry 4.0, few factories will have a Real-Time Location System (RTLS) established, making it essential that AMRs can dynamically map their immediate environment using SLAM," explains Andrew Zignani, Principal Analyst for Location Technologies. "Still, factories which already have a RTLS system deployed, can use RTLS and SLAM together to provide valuable IoT data to a digital platform that can be used to optimize processes and make factories even leaner, thereby driving much faster ROI." Read more.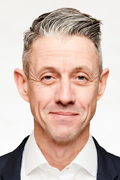 A disconnect between smart home and home robotics offerings has been a factor limiting home robotics adoption. Pricing, availability, and consumer awareness have been factors too, but a new study finds that robot vendors increasingly see value in supporting the integration of their devices into smart home functionality. While challenges remain, this smart home integration leads ABI Research to forecast nearly 79 million homes around the world will have a robot in the house by 2024.
There are two key home robotics markets: home care robots which typically take on a specific chore within the home and personal/social robots that can be companion devices capable of responding and interacting with an individual in the home. Both have a role within an integrated smart home setting. "So far, home care robots dominate with regard to consumer adoption and integration into smart home management," says Jonathan Collins, Smart Home Research Director. Read more.
Businesses Tap Virtual Reality to Train Workers
NPR Marketplace
When the first modern virtual reality headsets came to market a few years back, it felt like we were on the cusp of the sci-fi future. But stand-alone VR headsets like the Oculus Quest are still pretty expensive, and there's not that much content available for them. While home use of VR hasn't gone mainstream, makers of the technology are increasingly aiming the product at businesses to use for training their employees.
A report from tech industry advisory firm ABI Research predicts the market for workplace VR will explode from just over $200 million in 2018 to more than $6 billion by 2022.
Municipal Cybersecurity to be Woefully Underfunded in 2024
Smart Cities Dive
A lack of spending on cybersecurity could leave smart cities vulnerable to attacks, especially given the variety of networks and devices that could be targets for hackers, according to a new report from ABI Research.
With a variety of different networks, sensors and technology providers interacting in a smart city, governments are "only as powerful as the weakest link," report author and cybersecurity analyst Dimitrios Pavlakis told Smart Cities Dive. "The moment connectivity comes on line, like flipping a switch, that whole system is vulnerable."
Fundamentals of the Smart Grid
Aug. 27, 2019 - Aug. 29, 2019
London, UK
Event Website

Microgrid Global Innovation Forum
Sept. 9, 2019 - Sept. 11, 2019
London, UK
Event Website

5G Asia 2019
Sept. 10, 2019 - Sept. 12, 2019
Singapore
Event Website
Speakers:
Jake Saunders

Fundamentals of IEC 61850
Sept. 10, 2019 - Sept. 12, 2019
London, UK
Event Website

Future Resource & Future IoT
Sept. 11, 2019 - Sept. 12, 2019
NEC, Birmingham
Event Website

Industry of Things World 2019
Sept. 16, 2019 - Sept. 17, 2019
Berlin, Germany
Event Website

Smart Grid Big Data
Sept. 17, 2019 - Sept. 19, 2019
Berlin, Germany
Event Website

PrivSec Conference
Sept. 23, 2019 - Sept. 24, 2019
Dublin
Event Website

GIS4SmartGrid
Sept. 24, 2019 - Sept. 26, 2019
Berlin, Germany
Event Website

IS Auto Asia 2019
Sept. 25, 2019 - Sept. 26, 2019
Shenzhen, China
Event Website
About ABI Research
ABI Research provides strategic guidance for visionaries needing market foresight on the most compelling transformative technologies, which reshape workforces, identify holes in a market, create new business models and drive new revenue streams. ABI's own research visionaries take stances early on those technologies, publishing groundbreaking studies often years ahead of other technology advisory firms. ABI analysts deliver their conclusions and recommendations in easily and quickly absorbed formats to ensure proper context. Our analysts strategically guide visionaries to take action now and inspire their business to realize a bigger picture. For more information about subscribing to ABI's Research Services as well as Industrial and Custom Solutions, visionaries can contact us at +1.516.624.2500 in the Americas, +44.203.326.0140 in Europe, +65.6592.0290 in Asia-Pacific or visit www.abiresearch.com.