Analyst Insider Subscribers can view one free Insight every week. For full access, talk to our team.
After some initial speculation about a potential bidder, Apple has been revealed as the company set to acquire the majority of Intel's smartphone modem business for US$1 billion. Under the signed agreement, which is expected to close in 4Q 2019 (subject to regulatory approvals), approximately 2,200 Intel employees (including engineers) will join Apple, along with Intellectual Property (IP), equipment, and leases. Apple will acquire around 8,500 assets from Intel's patent portfolio, including 6,000 patents related to 3G, 4G, and 5G cellular standards, comprising a combined portfolio of over 17,000 wireless technology patents ranging from protocols for cellular standards to modem architecture and modem operation, which will give the company a significant amount of 5G-related IP.
Unlock this ABI Insight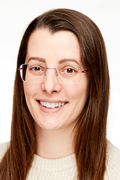 Accelerating demand for embedded security in industrial and automotive segments is driving the market for technologies such as secure microcontrollers (MCU) and trusted platform modules (TPM). ABI Research forecasts that total global shipments of secure embedded hardware will double by 2023, surpassing the 4 billion mark.
TPMs are finally gaining momentum, notably in new industrial markets, after more than a decade since its standardization. It had largely become static in the PC space, with almost 100% adoption for machines running Windows 10. "The renewed interest is coming from the industrial and automotive sector, in large part boosted by the release of TPM 2.0 in 2016, which adapted the technology to IoT scenarios. Infineon and STMicroelectronics are set to gain significantly in this reinvigorated market, with both offering dedicated TPM 2.0 solutions for embedded applications," says Michela Menting, Research Director of Digital Security. Read more.
Read more.
Urban population is on the rise worldwide and smart city development projects are harnessing the power of the Internet of Things (IoT) to develop more intelligent, efficient, and sustainable solutions. However, digital security investments in smart cities are severely lagging thus seeding the future vulnerabilities of the IoT ecosystem. The Financial, Information and Communication Technologies (ICT), and defense industries will account for 56% of the US$135 billion projected total cyber security spend in critical infrastructure in 2024, finds ABI Research. The remaining 44% of the 2024 spend will be split between the Energy, Healthcare, Public Security, Transport and Water & Waste sectors – leaving them woefully underfunded and incredibly vulnerable to cyberattacks.
"Smart cities are increasingly under attack by a variety of threats. These include sophisticated cyberattacks on critical infrastructure, bringing industrial control systems (ICS) to a grinding halt, abusing low-power wide area networks (LPWAN) and device communication hijacking, system lockdown threats caused by ransomware, manipulation of sensor data to cause widespread panic (e.g., disaster detection systems) and siphoning citizen, healthcare, consumer data, and personally identifiable information (PII), among many others," explains Dimitrios Pavlakis, Industry Analyst. "In this increasingly connected technological landscape, every smart city service is as secure as its weakest link." Read more.
Read more.
Bloomberg
The nature of how organizations capture and store the public's biometric data, such as fingerprints and images of faces, came under renewed scrutiny this week by security experts and regulators.
Britain's Information Commissioner's Office said it was opening an investigation into the use of facial-recognition camera technology at London's Kings Cross development. It followed revelations on Wednesday that millions of pieces of personal biometric data may have leaked from a popular security service.
"Security is only as strong as the weakest link," Michela Menting, research director at ABI Research, said in an interview. "Far too many companies are lacking in their risk analysis and security evaluations."
Read the full article.
Tech News World
Startup chip developer Cerebras on Monday announced a breakthrough in high-speed processor design that will hasten the development of artificial intelligence technologies.
Cerebras unveiled the largest computer processing chip ever built. The new chip, dubbed "Wafer-Scale Engine" (WSE) — pronounced "wise" — is the heartbeat of the company's deep learning machine built to power AI systems.
The cloud AI chipset market has been expanding rapidly, and the industry is seeing the emergence of a wide range of use cases powered by various AI models, according to Lian Jye Su, principal analyst at ABI Research.
Read the full article.
Digital Manufacturing Week 2020
Nov. 9, 2020 - Nov. 13, 2020
Online
Event Website

Fundamentals of the Smart Grid
Aug. 27, 2019 - Aug. 29, 2019
London, UK
Event Website

Microgrid Global Innovation Forum
Sept. 9, 2019 - Sept. 11, 2019
London, UK
Event Website

5G Asia 2019
Sept. 10, 2019 - Sept. 12, 2019
Singapore
Event Website
Speakers:
Jake Saunders

Fundamentals of IEC 61850
Sept. 10, 2019 - Sept. 12, 2019
London, UK
Event Website

Future Resource & Future IoT
Sept. 11, 2019 - Sept. 12, 2019
NEC, Birmingham
Event Website

Industry of Things World 2019
Sept. 16, 2019 - Sept. 17, 2019
Berlin, Germany
Event Website

Smart Grid Big Data
Sept. 17, 2019 - Sept. 19, 2019
Berlin, Germany
Event Website

PrivSec Conference
Sept. 23, 2019 - Sept. 24, 2019
Dublin
Event Website

GIS4SmartGrid
Sept. 24, 2019 - Sept. 26, 2019
Berlin, Germany
Event Website