Thanks to the pandemic and geopolitical changes, these past two years have proven to be among the most tumultuous years in history for businesses and entire industries. Unfortunately, even though the dust hasn't even settled, new challenges and disruptors are already arising, which means 2022 could be just as unpredictable and disorienting.
To help you plan for 2022, ABI Research analysts and expert guests will provide their unique insights into the trends, technologies, and market factors that will shape the year ahead. Our agenda will cover a wide range of topics such as IoT and pharmaceuticals, autonomous vehicles and the supply chain, and the latest developments in 5G.
It's not too late to register, so don't miss any part of this three-day event!
Analyst Insider Subscribers can view one free Insight every week. For full access, talk to our team.
Known for its focus on Tiny Machine Learning (TinyML), the young startup, founded in 2019, continues to bring new solution updates, hardware partners, and software upgrades that accelerate TinyML adoption and deployment.
Unlock this ABI Insight
Technology and nature have often been seen as the opposite of each other but, in reality, they have an incredibly beneficial partnership, and the term 'Internet of Nature' has been coined to name the network of devices that monitor nature.
Unlock this ABI Insight
San Francisco-based indoor location specialists Kontact.io have revealed their newest collection of Bluetooth Low Energy (LE) tag devices. The flagship product from the new range is the Nano Tag, a "disposable", low-cost and wearable tag the size of a dime.
Unlock this ABI Insight
Considering that the field of robotics is rather software-centric and roboticists are not hardware engineers, it is perhaps unsurprising that industry development has sometimes been slow.
Unlock this ABI Insight
As of September 16th, 2021, IBM and AT&T have entered a three-year partnership with the Naval Postgraduate School (NPS) to jointly research 5G mmWave spectrum MEC maritime solutions, to explore advanced technological solutions that promote autonomous and unmanned vehicles that can reduce the risk to humans within mission-critical operations.
Unlock this ABI Insight
The circular economy is a key sustainability strategy being adopted by world and industry leaders in their fight against climate change. While the circular economy is still in its infancy in terms of data and metrics, there are indicators that it is a growing phenomenon and tech industries, such as IoT for asset tracking, are set to grow rapidly in the next five years. ABI Research forecasts that the world will achieve over 10.5% circularity by 2030, as sustainability efforts and incoming legislation start to take effect.
"The circular economy is an often-misunderstood concept that goes much further than waste management and can become a blueprint for cities. It is a movement away from our take-make-waste economy to one which designs out waste, keeps products and materials in use, and regenerates natural systems. Circularity concepts such as remanufacturing, reuse, and the sharing economy will be critically enabled by smart cities technologies such as IoT, AI and digital twins," explains Lindsey Vest, Smart Cities & Smart Spaces Research Analyst.
Read more.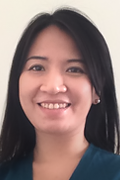 Despite a slight decline in the worldwide mobile subscriber base resulting from the COVID-19 pandemic, mobile network operators across different markets continue to expand 5G network deployments. By the end of 2020, 264 million subscriptions were achieved. ABI Research forecasts that the 5G market will continue to accelerate and reach 2.6 billion subscriptions, a significant contribution to mobile operator revenue of US$942 billion in 2026.
Driven by heavy investment of Chinese operators, China is the key contributor of 5G market, holding more than two-thirds of the worldwide 5G subscriptions at present. The United States is second in 5G adoption with more than 50 million subscribers, followed by leading markets Japan and South Korea. "Operators' effort to expand 5G networks, combined with quickly increasing 5G smartphone penetration, will drive 5G subscriptions to reach 507 million at the end of 2021, almost double from 2020," comments Khin Sandi Lynn, Industry Analyst.
Read more.
Tech News World
Amazon added two new solutions to its Alexa Smart Properties lineup Monday that will allow senior living and healthcare providers to integrate the company's voice agent Alexa into their properties and empower residents and patients to stay connected, informed and entertained.
"Most senior care facilities have ways to communicate to resident rooms, but the Amazon offering will bring far greater functionality," observed Jonathan Collins, a research director at ABI Research.
"Leveraging the scale of its Alexa device business, Amazon clearly has the ability to drive competitive pricing, as well as offer greater functionality in this market," he told TechNewsWorld.
Read the full article.
RCR Wireless (written by ABI Research Director David McQueen)
The benefits brought about by the introduction of 5G are clearly identified, notably offering higher data throughput, enhanced signal reliability and lower latency, but it is the use of 5G beyond the mobile devices ecosystem that makes this generation so distinct from the others. Indeed, the market under 2G/3G and 4G was viewed as a technology-led evolution, with smartphones at the forefront of this change, but this is not the case for 5G. The promise of 5G is designed to unlock innovative use cases and democratize the experience for growth beyond mobile phones, reaching new form factors and market segments to exponentially expand 5G device types.
Read the full article.
5G Manufacturing Forum
Nov. 9, 2021 - Nov. 9, 2021
Virtual
Event Website
Speakers:
Leo Gergs

AutoSensONLINE
Nov. 23, 2021 - Nov. 23, 2021
Virtual
Event Website
Speakers:
Dominique Bonte

TechEx Europe 2021
Nov. 23, 2021 - Nov. 24, 2021
RAI Amsterdam
Event Website

FutureNet Middle East and Africa
Jan. 26, 2022 - Jan. 26, 2022
Middle East and Africa
Event Website

Geo Week
Feb. 6, 2022 - Feb. 8, 2022
Denver USA
Event Website