Analyst Insider Subscribers can view one free Insight every week. For full access, talk to our team.
One of the problems the US government and the DOD face is the sheer complexity and scale of the IT solutions they require, but considering the size of the IT contracts that the US government is awarding, is it any wonder that losing parties are mounting legal challenges?
Unlock this ABI Insight
In June 2021, Microsoft announced that it intends to acquire AT&T's intellectual property and human capital for AT&T's Network Cloud Platform, which serves as the foundation for AT&T's 5G core network. By contrast, Verizon announced recently that it will use its public cloud selectively.
Unlock this ABI Insight
The metaverse continues to be the hot buzzword of the second half of 2021, and Facebook's long-term goals are to transition into a metaverse company rather than a social media company.
Unlock this ABI Insight
Device agents refer to a piece of middleware that resides on the device (a sensor or gateway), allowing the client sensor or gateway to communicate with the server of a particular vendor of device management services, such as Azure IoT Hub.
Unlock this ABI Insight
For the Mercedes-AMG Petronas Formula One Team, the partnership with TeamViewer not only supports the company's efforts to optimize the car and win races but also reduce the company's carbon footprint because remote collaboration reduces the need to travel. In addition to winning races, Mercedes-Benz's objective is to transfer the design innovations into the company's road vehicles, again providing the company with a competitive edge and the racing car acting as a laboratory for innovations.
Unlock this ABI Insight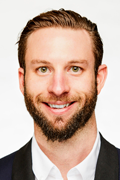 The new Smart Manufacturing Platforms Competitive Ranking by ABI Research provides an in-depth and unbiased examination of the solutions offered by nine manufacturing platform providers delivering market insights on certain chosen technological criteria, including protocol adaptability and connectivity, edge intelligence, digital twins, and other transformative technologies such as AI, simulation, and low-code/no-code app development. These criteria and their subsegments were identified as the most vital for the evolution of smart manufacturing platforms in supporting manufacturers' operations. The companies evaluated and ranked are:
Market Leaders: PTC, Siemens, Telit, Hitachi Vantara
Mainstream: ABB, Emerson, Software AG, GE Digital
Followers: Altizon
"As manufacturers integrate Information Technology (IT) and Operational Technology (OT), they rely on Industrial Internet of Things (IIoT) platforms dedicated to smart manufacturing to manage their devices, connectivity, infrastructure, and data. These IIoT platforms also help manufacturers implement applications, derive insights, and deliver those insights to the correct stakeholders," explains Ryan Martin, Research Director, Industrial and Manufacturing. "More than US$66 billion will be spent on these solutions annually by 2030."
Read more.
The Industrial Edge continues to be a hot topic for industrial and manufacturing firms when it comes to understanding the performance of their equipment and production line overall. In its latest report, ABI Research highlights the top vendors working with customers to deliver insights on-premises for data utilization.
"The Industrial Edge will help to avoid unplanned downtime and prolonging asset life by collecting data from sensors close to a piece of equipment (Edge Connectivity), processing and analyzing the information locally (Edge Computing/Intelligence), and managing the deployment of IoT devices, data collection, analysis, and transfer (Edge Orchestration)," explains Michael Larner, Principal Analyst, Industrial & Manufacturing.
Suppliers in this space either focus on delivering one aspect of the Industrial Edge such as ADLINK for edge connectivity, the computing and intelligence (Altizon, Cognex, Emerson, FogHorn, IOTech, or Telit), or look to orchestrate the entire process (AVEVA, Siemens).
Read more.
Future CIO
ABI Research cites several structural challenges and pain points that characterize today's telco operations. First, the agile and cloud-centric 5G networks are still being managed with maintenance processes that date back to the 1980s.
A second challenge comes from over-the-top players. They use advanced technology characterised by high efficiency and low cost.
A third and equally important challenge is that today's networks are more complex (e.g., encompassing 3G, 4G, and 5G) and operations and maintenance is more diverse. "That diversity increases the chances of human error, and it is exactly what CSPs seek to address with the deployment of a telco cloud," said Don Alusha, senior analyst, 5G & Mobile Network Infrastructure at ABI Research.
Read the full article.
Tech News World
"Tile has clearly worked to expand the value of their offerings, however many of the biggest developments will not be available until 2022," added Jonathan Collins, a research director with ABI Research.
"That said though, the combination of greater range and greater precision with UWB tackles Apple and Samsung head-on," he told TechNewsWorld, "while AR provision could help make their offering more intuitive and set the devices apart."
"What is unique to Tile's offerings — and will continue to be — is the ability to offer its tags to both the Apple and the Android install base; far expanding the addressable market for Tile tags," he said, "while its major competitors keep their tags locked to use by their existing device customers."
Read the full article.
5G Manufacturing Forum
Nov. 9, 2021 - Nov. 9, 2021
Virtual
Event Website
Speakers:
Leo Gergs

AutoSensONLINE
Nov. 23, 2021 - Nov. 23, 2021
Virtual
Event Website
Speakers:
Dominique Bonte

TechEx Europe 2021
Nov. 23, 2021 - Nov. 24, 2021
RAI Amsterdam
Event Website

FutureNet Middle East and Africa
Jan. 26, 2022 - Jan. 26, 2022
Middle East and Africa
Event Website

Geo Week
Feb. 6, 2022 - Feb. 8, 2022
Denver USA
Event Website