In the past, location technology powered standalone hardware solutions such as satnavs and people trackers. Today, however, it is a universal horizontal capability embedded in almost every single device and digital solution.
Mobility and supply chain have been some of the most important segments to adopt location tracking, while, COVID-19 further accelerated critical solutions related to last-mile delivery and people density tracking, which are heavily reliant on advanced location capabilities.
Join this webinar to find out how a location platform can drive innovative, location-centric solutions and enhance the value of existing location intelligence in your business. Topics for discussion will include:
Market trends and the location landscape
How location platforms differ from other technology platforms
A deep dive into horizontal location platform capabilities, including centralized maps, Open APIs, visualization, data hosting and processing, Location as a Service (LaaS), location standards, and professional services
How location platforms allow enterprises to address various business and technical challenges in designing and commercializing their location products and services
Key use cases and case studies
And more!
Analyst Insider Subscribers can view one free Insight every week. For full access, talk to our team.
The parking industry—already suffering from tight margins—shows no interest in paying for the smart infrastructure costs.
Unlock this ABI Insight
Vendors are continuously innovating on green solutions to help mobile operators improve network performance, stabilize the energy consumption, and achieve their net zero carbon emission targets.
Unlock this ABI Insight
The show is a trade-only event open to qualified marine industry professionals and is a champion for the boating industry, representing builders, designers, and sellers with the intention of congregating marine industry leaders to share ideas and accelerate new product innovation.
Unlock this ABI Insight
The solution will leverage proprietary Original Equipment Manufacturers (OEM) digital wallet solutions, such as the Apple Wallet, which is already capable of containing boarding passes, credit, debit, gift, and discount cards.
Unlock this ABI Insight
Demand for wearables is on the rise as evidenced by the desire of tech companies to create separate and specialized divisions dedicated solely to smartwatches and other wearable devices.
Unlock this ABI Insight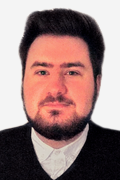 After a sharp fall in 2020, the worldwide shipments of contactless ticketing smart cards are set to fall another 4% in 2021 to 271.8 million, according to ABI Research. While many countries are still in various states of reduced transit services, the chipset shortage has begun to kick in for 2021 causing a shortfall in supply for lower ASP end markets.
"2021 will demonstrate a slight decline for the contactless ticketing market after an initial fall in 2020. Overall a -4.3% Year-on-Year (YoY) growth rate, related to unit shipments is forecast, with a continued migration from memory to microcontroller. This will remain below levels seen pre-COVID in 2019 for the foreseeable future," says Sam Gazeley, Digital Security Research Analyst.
"In the wake of COVID-19, transit authorities have had time to revise their project roadmaps and seek alternative offerings. Developments in AFC systems have provided a driver to Fare Payments as a Service (FPaaS), which offers an alternative approach to a standard AFC system. Instead of the standard model, transit authorities can opt for a fare payments platform and pay for services on a PAYG/subscription basis enabling them to deploy the latest tap and ride innovations to their ridership base in a short timespan with the opportunity to grow offerings as they become available," Gazeley explains.
Read more.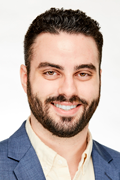 The need for visual and spatial data for Augmented Reality (AR) often relies on Artificial Intelligence (AI) enabling technologies to capture, process, and contextualize that data in an actionable way. As a result, these two markets continue to overlap and create substantial opportunities. ABI Research expects over 200 million active users in AR applications that leverage AI in some form by 2026; this can include foundational AR technologies like machine vision and Simultaneous Location and Mapping (SLAM) tracking, as well as value add applications like image and object recognition, semantic labeling, and expert system analytics.
"The combination of AI, machine learning (ML), and AR is an incredibly potent one," says Eric Abbruzzese, Augmented and Virtual Reality Research Director. "At the core, the capabilities of augmented reality get stronger with more data available. This data comes from location data, sensor data, environmental dynamics, and integrated systems such as Internet of Things (IoT). AR can also serve as a data collection enabler for these data types. Weaving AI into these areas brings high value and often critical AR capabilities to market."
Read more.
CNet
What sets Amazon apart from others that have built home robots is the company's scale in households and its ability to connect with consumers, said Jonathan Collins, smart home research director at ABI Research. This may help Amazon drive the new market for home robotics with Astro, in the same way it did for smart home hubs with its Echo smart speakers.
Collins noted that Astro is "limited in its robotics capabilities compared with some earlier competitors" due to its lack of ability to manipulate objects, but he added that Amazon has been wise to focus on its home security capabilities.
Read the full article.
CNN
According to the new travel guidelines, passengers from the US, EU, and 18 other territories who have received full doses of UK-approved vaccines, including formulations of approved vaccines such as the Indian-made AstraZeneca shot branded Covishield, will not have to quarantine when they arrive in the UK.
"Not everyone has access to the vaccine; rollouts are slow in many countries, and people are tired of lockdowns and curfews," said Michela Menting, who covers cybersecurity for ABI Research.
"If people can easily get hold of a fake passport to avoid restrictions, then they will, and an illicit market will spring up around it."
Read the full article.
Data Innovation Summit
Oct. 14, 2021 - Oct. 15, 2021
Virtual
Event Website

5G Manufacturing Forum
Nov. 9, 2021 - Nov. 9, 2021
Virtual
Event Website
Speakers:
Leo Gergs

TechEx Europe 2021
Nov. 23, 2021 - Nov. 24, 2021
RAI Amsterdam
Event Website

Geo Week
Feb. 6, 2022 - Feb. 8, 2022
Denver USA
Event Website