Analyst Insider Subscribers can view one free Insight every week. For full access, talk to our team.
"Shoppable TV (or video)" has been talked about for some time, predating the rise of online video, but it gained some very early momentum when YouTube first started making headlines.
Unlock this ABI Insight
The objective is to connect citizens and businesses to online services without the necessity of utilizing private identification methods or unnecessarily sharing/storing personal information.
Unlock this ABI Insight
ZiFiSense is behind the ZETA LPWA protocol, a long-range communication protocol using M-FSK (Multiple Frequency-Shift Keying) modulation in sub-GHz (or 2.4GHz) spectrum bands, using multiple ultra-narrowband channels to achieve very low power transmissions of 18 byte data packets with a high penetration (around -140db).
Unlock this ABI Insight
The choice between employing a new standard (often LwM2M) or an older standard (MQTT) is difficult due to complexities of migrating to the new standard because of device management service suppliers (who may not use LwM2M) and due to legacy hardware systems deployed in the field (which may not support new protocols like LwM2M)
Unlock this ABI Insight
Google's announcement means that it will no longer use processor chips made by Qualcomm in its flagship products, although it will no doubt have to rely on the chipset vendor for the supply of 4G/5G modems and they will continue to work closely on future products based on Snapdragon platforms.
Unlock this ABI Insight
Intel announced its Infrastructure Processing Unit (IPU) and Marvell released a Data Processing Unit (DPU), as did NVIDIA, resulting in confusion amongst consumers and a lack of understanding of how these products are relevant to them.
Unlock this ABI Insight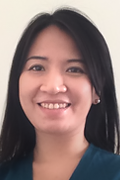 The worldwide residential broadband market reached a subscriber's base of over 1.1 billion in 2020, a 4% increase from the previous year. Not surprisingly, the COVID-19 pandemic accelerated demand for broadband connectivity. The need for high-capacity residential broadband will remain strong, even after the pandemic recovery. According to ABI Research, 5G Fixed Wireless Access (FWA) will be the fastest-growing residential broadband segment to increase at a CAGR of 71%, exceeding 58 million subscribers in 2026.
"Increasing adoption of internet-connected devices, smart TVs, and smart home devices, as well as consumers' media consumption through internet applications, will continue to drive high-speed broadband adoption in the years to come. In addition, many businesses are allowing remote working for some of their employees after the pandemic, which will boost the need for home broadband services even further," explains Khin Sandi Lynn, Industry Analyst.
Read more.
Unlike tracking devices that are largely aimed at the consumer market (e.g., child tracking, elderly person tracking, or pet tracking), there are also many use cases for people tracking in industrial, enterprise, and institutional markets. Within the enterprise setting, the two key people tracking market segments are worker monitoring and offender monitoring. With a huge opportunity for growth in these markets, it's forecasted that collectively there will be an installed base of 10 million worker and offender monitoring devices by 2026, according to a new report from ABI Research.
Worker monitoring solutions in the enterprise segment cover indoor and outdoor use cases, targeted at understanding the location and other safeguarding features of the person being tracked. "There are a variety of different industries that can utilize worker and lone worker monitoring, such as construction, healthcare, and social work. Just as there are a variety of industries and needs, there is a vast choice of solutions available for the employer to consider," says Harriet Sumnall, Research Analyst. "There are both device (e.g., Abeeway and LONEALERT) and application-based solutions (e.g., Vismo) available for this market, enabling employers to consider all tracking options and choose a solution that is best suited for their employees."
Read more.
MIT Technology Review
For now, somewhere around 2,000 AI-powered robots have been deployed, with a typical warehouse housing one or two, estimates Rian Whitton, who analyzes the industrial robotics market at ABI Research. But the industry has reached a new inflection point, and he predicts that each warehouse will soon house upwards of 10 robots, growing the total to tens of thousands within the next few years. "It's being scaled up pretty quickly," he says. "In part, it's been accelerated by the pandemic."
Read the full article.
CNN Business
David McQueen, research director at market research firm ABI Research, agrees, noting even the smallest of changes could impact the construction of smartphones on some level. For example, adding new screws or more holes may impact a device's IP ratings -- the degree of protection a device's components provide against dust and water.
"Smartphone vendors have worked hard to get this to high levels, but if devices do have more screw holes and have to be easier to take apart, then would these ratings be compromised or have to be lowered?" said McQueen.
Read the full article.
Powering the Edge -- IoT Analytics and AI for Smart Metering
Aug. 15, 2021 - Aug. 15, 2021
Online
Event Website
Speakers:
Adarsh Krishnan

FutureNet Asia
Aug. 26, 2021 - Aug. 26, 2021
Webinar
Event Website
Speakers:
Jake Saunders

Commercial UAV Expo
Sept. 7, 2021 - Sept. 9, 2021
Las Vegas
Event Website

Powering the Edge -- IoT Analytics and AI for Smart Metering
Sept. 15, 2021 - Sept. 15, 2021
Webinar
Event Website
Speakers:
Adarsh Krishnan, Kateryna Dubrova

EE Times AI Everywhere
Sept. 28, 2021 - Sept. 29, 2021
Virtual
Event Website

Data Innovation Summit
Oct. 14, 2021 - Oct. 15, 2021
Virtual
Event Website