Analyst Insider Subscribers can view one free Insight every week. For full access, talk to our team.
For Citymesh, this partnership carries two main implications: increased exposure to the market, and an important change in the share structure that signifies new financial opportunities.
Unlock this ABI Insight
Last year, Amazon spent over US$1 billion on workplace safety procedures, and recruited over 6,200 workers to focus on workplace health and safety.
Unlock this ABI Insight
Founded in 2012, TimeSeries has been developing SaaS based applications tailored for industries such as manufacturing, healthcare and life sciences, energy, and banking and financial services.
Unlock this ABI Insight
Pet tracking is showing promising growth within the consumer IoT space, boasting many advantages due to their capabilities for pet owners globally.
Unlock this ABI Insight
Curbs in many cities have now turned into overcrowded, cluttered, and dangerous spaces requiring urgent attention from and improved regulation and management by city governments.
Unlock this ABI Insight
Starting as a chipset company, Hailo has been aggressively developing its software capabilities as well.
Unlock this ABI Insight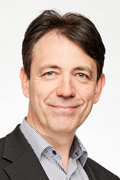 The deployment and use of digital twins in urban contexts are gaining momentum. Cities are increasingly discovering its benefits for both the planning and operational management of their assets. According to a new report by ABI Research, cities are expected to achieve cost savings of US$280 billion by 2030 by using digital twins for more efficient urban planning.
"Digital twins will become the ultimate tool for city governments to design, plan and manage their connected infrastructure and assets in an efficient and cost-effective way. Cost savings can be obtained in key areas, such as energy and utilities, transportation, safety and security, and infrastructure (roads/buildings). However, urban digital twins also offer many other advantages in terms of supporting and improving sustainability, circularity, decarbonization, and the overall quality of urban living," says Dominique Bonte, Vice President End Markets.
Read more.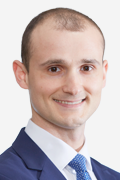 The 5G edge networks value chain represents an opportunity for the industry to generate new revenue and gain visibility in a market that is set to include data center companies, enterprise end verticals, public cloud providers, and content delivery network providers. All these players are investing significantly in edge locations, 5G infrastructure, and the backbone networks that connect them. According to a new report from ABI Research, 5G edge networks will play a key role in unlocking the commercial potential of new use cases such as 5G private networks. In fact, ABI Research estimates that 5G private networks revenue is expected to grow from US$1.6 billion in 2021 to US$65 billion in 2030, with a Compound Annual Growth Rate (CAGR) of 60.1%
"With 5G edge networks, every enterprise engagement is a custom job. Consequently, communications service providers (CSPs) and vendors seek to establish business models that are governed by different KPIs, both technical and commercial," explains Don Alusha, Senior Analyst, 5G Core & Edge Networks.
Read more.
Help Net Security
While COVID-19 impacted many industries, the IoT data analytics market has been less affected. In fact, many newly emerging cloud-native data-enabled analytics vendors have benefited from COVID-19.
"Since industries are transitioning to "remote everything," out-of-the-box solutions for remote monitoring, asset management, asset visibility, and predictive maintenance are in high demand and exemplify market acceleration. Vendors, such as DataRobot, are now easing access to ML and AI toolsets through different deployment options at the edge, on-premises, and the cloud, and through consumption using Platform as a Service (PaaS), and Software as a Service (SaaS)," explains Kateryna Dubrova, Research Analyst at ABI Research. "All and all, the COVID-19 pandemic highlighted the importance of rapid deployment solutions, such as hardware agnostic SaaS."
Read the full article.
Future CIO
According to the ABI Research whitepaper The Need for a Digitized Smart Health Care System in a Post-Pandemic World, the global outbreak COVID-19 has put healthcare systems across the globe under tremendous pressure and underscored the urgent need to advance to a smart healthcare system.
Transformative technologies such as 5G connectivity, Artificial Intelligence (AI), Augmented Reality, and Virtual reality (AR/VR), as well as key market trends toward smart wearables, are at the forefront of the digitized health care system.
"There is an urgent need for a communication infrastructure that unites the currently very fragmented technology landscape," says Leo Gergs, senior analyst for 5G markets at ABI Research.
Read the full article.
Powering the Edge -- IoT Analytics and AI for Smart Metering
Aug. 15, 2021 - Aug. 15, 2021
Online
Event Website
Speakers:
Adarsh Krishnan

FutureNet Asia
Aug. 26, 2021 - Aug. 26, 2021
Webinar
Event Website
Speakers:
Jake Saunders

Commercial UAV Expo
Sept. 7, 2021 - Sept. 9, 2021
Las Vegas
Event Website

Powering the Edge -- IoT Analytics and AI for Smart Metering
Sept. 15, 2021 - Sept. 15, 2021
Webinar
Event Website
Speakers:
Adarsh Krishnan, Kateryna Dubrova

EE Times AI Everywhere
Sept. 28, 2021 - Sept. 29, 2021
Virtual
Event Website

Data Innovation Summit
Oct. 14, 2021 - Oct. 15, 2021
Virtual
Event Website