DATE: Wednesday, July 28
TIME: 7:00 am BST, 2:00 pm SGT
More than 160 communications service providers have launched 5G services, and over 300 5G smartphone models have been announced or launched commercially.
Join this exclusive session for communications service providers to explore key trends influencing 5G adoption, relevant use cases and monetization strategies that leading communications service providers are adopting to meet consumer expectations now and in the future.
Analyst Insider Subscribers can view one free Insight every week. For full access, talk to our team.
Cloud native is a concept that is considered by the telco industry as the next step in the evolution of building their telco stack and is crucial in realizing the full benefits of 5G—less of a technology and more of a method of building applications.
Unlock this ABI Insight
Despite starting late and being behind in the knowledge curve, China is moving aggressively and wants to be the first country to deliver V2X in mass.
Unlock this ABI Insight
Critical questions—such as what percentage is being driven by issuers wishing to secure future stock and could this be managed by ensuring a priority-based supply strategy—need answering in order for suppliers to better focus their attention on issuers with more depleted stock levels.
Unlock this ABI Insight
Starting in July 2020, Microsoft Teams began broadening the collaborative platform's appeal to third-party app developers, allowing them to create apps that integrated into Teams to display content, post notifications, and so on to become part of the workflow.
Unlock this ABI Insight
At the current juncture, there are at least three key aspects that need to be addressed: (1) technology and infrastructure, (2) government and regulation, and (3) connectivity.
Unlock this ABI Insight
Fetch has already built relationships with the likes of DHL, and going forward, Zebra would do well to focus on a select number of large installations where maintenance costs and service lifecycle management challenges can be controlled.
Unlock this ABI Insight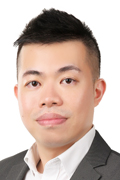 2020 was a tough year for the Artificial Intelligence (AI) industry. The AI venture capital (VC) scene witnessed total funding raised in 2020 drop by 33.9% as compared to the year prior, according to ABI Research. A total of US$15 billion was raised in 2020, which is significantly lower than US$22.7 billion in 2019. This is the first decline in global AI VC funding since 2012, an occasion driven by several headwinds.
Among the main factors, COVID-19 is the most impactful one. VC rounds were reduced due to lockdown measures. VC firms also held out from deal-making due to uncertainty in the macro-economic environment. In addition, some AI startups with mature business cases strategically stayed out of funding rounds in 2020, only to return in 2021.
At the same time, the trade dispute between the United States and China cooled investor enthusiasm. U.S. investors chose to stay away from investing in Chinese AI startups. At the same time, many Chinese AI startups faced challenges to expand their presence in the United States. "Not surprisingly, the United States dominated the top 20 list with 13 AI startups, such as Affirm, Aurora, DataRobot, Nuro, Pony.ai and TuSimple. All these startups introduced cutting-edge AI functions to a diverse range of industries, ranging from finance to automotive, logistics, healthcare, AI chipsets, and business administration," explains Lian Jye Su, Principal Analyst.
Read more.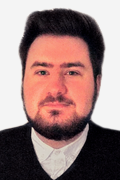 Growing demand for customer convenience, flexibility, 24/7 accessibility, and instantaneous service demand has led to the rise in transformative neobanks and challenger banks looking to disrupt the current status quo. By fully embracing a digital-first approach, neo/challenger banks have used innovation to streamline processes and scale new added value service launches, enabling new levels of convenience and flexibility. Neo and challenger banks will continue on an impressive growth trajectory, with the user base for the top 57 neo and challenger banks expanding their number of accounts from 155 million in 2020 to 590.6 million in 2026.
"The global push in digital acceleration across a number of market verticals also applies to the financial services sector. Throughout the global pandemic, as banks and building societies closed branches and migrated their in-person staff to already burdened telephony services, the reliance on flexible banking and payments has been pushed to the fore," said Sam Gazeley, Digital Security Analyst. "Traditional banks are feeling the pressure from their customer base to deploy digital solutions for financial services, competing with other traditional banks as well as neo/challenger banks. Rather than stifling the neobanks' march to innovation, the increased demand for digital solutions during the pandemic has stimulated investors interest in them, and increased their visibility to target markets, onboarding new customers looking for compelling digital offerings."
Read more.
RCR Wireless (written by ABI Research Director David McQueen)
As the mobile industry continues its transition to 5G, outperforming its predecessor generations on nearly every metric at launch, it brings with it a host of extremely complex challenges for vendors to overcome if this demand explosion across all price tiers and device types is to continue.
With 5G promising innovative features and functionalities to support high-bandwidth and low-latency applications, the addition of a multitude of new Radio Frequency (RF) components for supporting new radio bands and combinations becomes necessary, leading to substantial changes in the design of mobile devices.
Read the full article.
Boston Globe
Adhish Luitel, a supply chain analyst with ABI Research, said there's growing demand for warehouse automation, largely because warehouse jobs are so unappealing to humans. "You just can't find workers anymore," said Luitel. The trend is also being driven by the surge in online shopping spawned by the COVID-19 pandemic.
According to ABI Research, sales of autonomous material-handling robots is projected to reach $49 billion by 2030. The Greater Boston area is home to a host of warehouse robotics companies, including Amazon Robotics, 6 River Systems, Locus Robotics, Vecna Robotics, and Berkshire Grey.
Read the full article.
Powering the Edge -- IoT Analytics and AI for Smart Metering
Aug. 15, 2021 - Aug. 15, 2021
Online
Event Website
Speakers:
Adarsh Krishnan

FutureNet Asia
Aug. 26, 2021 - Aug. 26, 2021
Webinar
Event Website
Speakers:
Jake Saunders

Commercial UAV Expo
Sept. 7, 2021 - Sept. 9, 2021
Las Vegas
Event Website

Powering the Edge -- IoT Analytics and AI for Smart Metering
Sept. 15, 2021 - Sept. 15, 2021
Webinar
Event Website
Speakers:
Adarsh Krishnan, Kateryna Dubrova

EE Times AI Everywhere
Sept. 28, 2021 - Sept. 29, 2021
Virtual
Event Website

Data Innovation Summit
Oct. 14, 2021 - Oct. 15, 2021
Virtual
Event Website

5G Manufacturing Forum
Nov. 9, 2021 - Nov. 9, 2021
Virtual
Event Website
Speakers:
Leo Gergs

TechEx Europe 2021
Nov. 23, 2021 - Nov. 24, 2021
RAI Amsterdam
Event Website