Analyst Insider Subscribers can view one free Insight every week. For full access, talk to our team.
Hydrogen is seen as a good solution for flying without causing harm to the climate because a hydrogen propulsion-powered aircraft emits zero CO2 emissions, according to studies.
Unlock this ABI Insight
Broadly speaking, there are two types of telecom cloud strategies: single-vendor versus multi-vendor deployments, each with their own pros and cons.
Unlock this ABI Insight
ABI Research estimates the online video and gaming markets generated US$ 330 billion in revenue, but how easy is it for a mobile operator to "spin" up cloud-based gaming?
Unlock this ABI Insight
To fully realize the potential of the 5G and AR markets together, other technologies like AI/ML and machine vision, edge compute, IoT, and smart city systems also need to be mature and properly integrated into various ecosystems.
Unlock this ABI Insight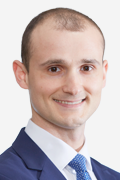 A new Competitive Assessment by ABI Research provides an in-depth and objective evaluation of the services offered by nine 5G Core and Edge players. The 5G Core network market, unlike preceding cellular generations, is very dynamic and rich. Large incumbents are, by and large, highly entrenched in key regions and have existing operator relationships they continue to cultivate.
Pure-play software vendors, on the other hand, offer innovation and agility, particularly on evaluation criteria such as openness, public cloud integration, and time to market within the narrow scope of what they provide. The companies evaluated and ranked in this report include both established Network Equipment Vendors (NEVs) and new, challenger vendors. They are, in order of ranking, as follows:
Market Leaders: Huawei, Ericsson
Mainstream: Nokia, ZTE
Followers: Mavenir, Affirmed Networks (a Microsoft company), HPE, Samsung, Athonet
Read more.
ABI Research analysts around the globe are constantly collecting data and information from providers, partners, and end-users. The results are routinely published in Competitive Ranking reports, which offer comprehensive insight into different markets, assessing companies' implementation and innovation strategies. We summarized the results of six recent Competitive Rankings in the just-released whitepaper, 28 Technology Companies Leading the Way in 2021.
The technology landscape is constantly changing, with new solutions, new products, and new players emerging every day. "This continuous state of flux can prove challenging—both for technology companies trying to understand how they stack up to their competition, as well as for companies looking for the best technology providers. Our Competitive Rankings offer unparalleled insight into a company's performance and standing in comparison to its competitors and are proving to be an invaluable tool for our clients," explains Stuart Carlaw, Chief Research Officer.
Read more.
BizTech
Nearly 28 million augmented and mixed reality smart glasses will ship by 2026 — a 66 percent annual compound increase in sales — according to ABI Research.
"Right now, the industries most likely to use head-mounted displays are manufacturing, energy and utilities, and logistics," says Eric Abbruzzese, research director for AR and virtual reality at ABI Research. "These industries benefit most from hands-free content access to help with complex workflows."
Read the full article.
Esquire
During the Mobile World Congress in Barcelona on Wednesday, Chief Technology Officer at Etisalat Haitham Abdulazzak discussed the UAE telecom giant's roadmap in working towards 6G.
At the moment, 6G is not a functioning technology and Etisalat are in the midst of laying the foundations of the 6G ecosystem by conducting research and developing new international standards. It has been predicated by researchers that we won't see it for about seven to eight years. This fits the predictions stated in a report by ABI Research earlier this year which claimed that we won't see 6G until 2028-2029.
Read the full article.
Powering the Edge -- IoT Analytics and AI for Smart Metering
Aug. 15, 2021 - Aug. 15, 2021
Online
Event Website
Speakers:
Adarsh Krishnan

FutureNet Asia
Aug. 26, 2021 - Aug. 26, 2021
Webinar
Event Website
Speakers:
Jake Saunders

Commercial UAV Expo
Sept. 7, 2021 - Sept. 9, 2021
Las Vegas
Event Website

Powering the Edge -- IoT Analytics and AI for Smart Metering
Sept. 15, 2021 - Sept. 15, 2021
Webinar
Event Website
Speakers:
Adarsh Krishnan, Kateryna Dubrova

EE Times AI Everywhere
Sept. 28, 2021 - Sept. 29, 2021
Virtual
Event Website

Data Innovation Summit
Oct. 14, 2021 - Oct. 15, 2021
Virtual
Event Website

5G Manufacturing Forum
Nov. 9, 2021 - Nov. 9, 2021
Virtual
Event Website
Speakers:
Leo Gergs

TechEx Europe 2021
Nov. 23, 2021 - Nov. 24, 2021
RAI Amsterdam
Event Website