Analyst Insider Subscribers can view one free Insight every week. For full access, talk to our team.
Intending to enhance order picking and pack operations for grocery fulfillment, Kroger has staffed its headquarters with 1,000 grocery picking robots, with plans to open a facility similar in size and technologies just outside Orlando, Florida, estimated to cost US$55 million apiece.
Unlock this ABI Insight
Expected to launch in 2024, some of its main features include a max rate of 46 Gbps, connectivity in bands from 1 GHz to 7.25 GHz, WPA3 security, up to 320 MHz channel size, 4096-QAM OFDMA with extensions, and 16x16 MU-MIMO.
Unlock this ABI Insight
NVIDIA has identified several sectors that they are targeting, including manufacturing, agriculture, construction, energy, and government.
Unlock this ABI Insight
Israeli social care robotics start-up Intuition Robotics is preparing its companion robot and AI platform targeted at the elderly but, most importantly, to be easily deployable by primary care physicians (PCPs).
Unlock this ABI Insight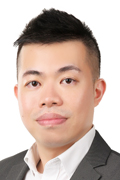 2020 was a challenging year for edge Artificial Intelligence (AI) vendors. Both market demand and deployment has slowed due to Covid-19 lockdowns and safety measures. Compared to the cloud AI chipset market that experienced 68% year-on-year growth in 2020, the edge AI chipset market only managed to grow by 1%. Nonetheless, the edge AI market is expected to bounce back stronger. ABI Research forecasts the edge AI chipset market will grow to US$28 billion in 2026, with a CAGR of 28.4% between 2021 and 2026.
Lian Jye Su, Principal Analyst says, "Anticipating the growing needs of AI processing at the edge, even public cloud vendors like AWS, Microsoft, and Google are introducing hardware and software solutions and forming industrial alliances and partnerships that target edge AI development and deployment."
Read more.
China is at the forefront of connected vehicle technologies due to the region's distinctive consumer behavior with a desire for high-tech vehicles and decisive government action in developing a solid local Internet of Vehicle (IoV) industry. According to ABI Research, close to 50% of all new vehicles sold in China in 2021 will have connectivity, and the penetration rate will increase to nearly 80% by 2025. At the end of 2021, almost 40 million cars will have connectivity in China.
Traditionally, Chinese Original Equipment Manufacturers (OEMs) operated as merely manufacturing sites to their foreign joint venture partners. In the past years, they became more self-dependent. "Now, they are looking for ways to compete against their incumbent western counterparts by offering high-end infotainment systems with a smartphone-like interface in partnership with local internet giants (e.g., Baidu and Tencent Alibaba). Meanwhile, they have developed frameworks to enable fast iteration of software services, with deployment cycles reduced to 12 months versus three years by their Western counterparts. The high competitiveness requires traditional automakers to quickly adapt to the local market dynamics, with some, such as Suzuki and Renault, having already exited the market," explains Maite Bezerra, Research Analyst.
Read more.
RCR Wireless (written by ABI Research Director Eric Abbruzzese)
5G is reaching maturity quickly in many regions with operators looking for ways to differentiate their offerings and showcase capability. AR present a very compelling opportunity to do so, with elements like edge streaming/compute and AR cloud stressing not only network bandwidth but also uniformity, latency, and overall reliability.
There are 1.5 billion AR-enabled devices today (across smartphones, tablets, and smart glasses), and that is before the consumer AR smart glasses market has even begun.
Read the full article.
Powering the Edge -- IoT Analytics and AI for Smart Metering
Aug. 15, 2021 - Aug. 15, 2021
Online
Event Website
Speakers:
Adarsh Krishnan

FutureNet Asia
Aug. 26, 2021 - Aug. 26, 2021
Webinar
Event Website
Speakers:
Jake Saunders

Commercial UAV Expo
Sept. 7, 2021 - Sept. 9, 2021
Las Vegas
Event Website

Powering the Edge -- IoT Analytics and AI for Smart Metering
Sept. 15, 2021 - Sept. 15, 2021
Webinar
Event Website
Speakers:
Adarsh Krishnan, Kateryna Dubrova

EE Times AI Everywhere
Sept. 28, 2021 - Sept. 29, 2021
Virtual
Event Website

Data Innovation Summit
Oct. 14, 2021 - Oct. 15, 2021
Virtual
Event Website

5G Manufacturing Forum
Nov. 9, 2021 - Nov. 9, 2021
Virtual
Event Website
Speakers:
Leo Gergs

TechEx Europe 2021
Nov. 23, 2021 - Nov. 24, 2021
RAI Amsterdam
Event Website