DATE: June 10, 2021
TIME: 10:00 a.m. UK/5:00 p.m. SGT
5G positioning is emerging as a disruptive technology that could potentially solve a number of industry pain points and target many use-cases that require accurate, reliable, precise positioning performance across both indoor and outdoor environments. However, several technology challenges and strategic hurdles need to be addressed before the technology can compete with existing solutions and make its way to large-scale deployments.
Our discussion will generate an industry-wide discussion around:
Potential business opportunities of 5G in the Real-Time Location Services (RTLS) market
What key verticals and use-cases represent the low-hanging fruit and what are the most challenging ones?
How the industry should align to address major challenges facing 5G positioning
The discussion will be guided by an industry survey aiming at understanding the technology and business requirements of RTLS across key verticals, how 5G positioning could meet these requirements, and what benefits the technology will offer to the operators of these verticals.
Analyst Insider Subscribers can view one free Insight every week. For full access, talk to our team.
Devices, platforms, mapping services, and location services have reached levels of technical proficiency and price points where they are no longer major roadblocks to adoption.
Unlock this ABI Insight
The Massachusetts-based consortium of robotics vendors and academic groups formed a working group in 2020 focused on building a framework of interoperability between different robotic systems.
Unlock this ABI Insight
As broadcasters ramp up ATSC 3.0 deployments, the ecosystem is slowly developing to take advantage of the new broadcast TV standard.
Unlock this ABI Insight
The telecommunications industry is probing new growth avenues that look beyond where the money is in the value chain (e.g., 3G, 4G), to where it will be in the years to come (e.g., 5G, cloud platforms, etc.).
Unlock this ABI Insight
The banking landscape continues to change and evolve, driven by traditional banks looking to differentiate and continue competing against their traditional incumbent banks, alongside the rise of neo/challenger banks.
Unlock this ABI Insight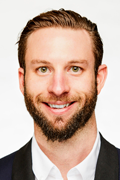 Manufacturers need a range of capabilities to deploy digital twins, including CAD modeling, connectivity, cloud computing, IIoT software platforms, remote monitoring, hardware for shop-floor workers (tablets, AR glasses), physics-based simulation, machine learning, and systems integration. This is because digital twins are not a technology, but a composition of solutions aimed at bridging the physical and digital worlds, from design through simulation, manufacturing, assembly, and after-sales service and support. According to ABI Research, the industrial digital twin market will grow from US$3.5 billion in 2021 to US$33.9 billion in 2030 at a 29% CAGR.
"Digital twins are no longer a niche concept but rather becoming mainstream with the help of IIoT dashboards and near real-time reporting," explains Ryan Martin, Research Director. "The biggest changes in the last 12 months include pandemic response uplift alongside new requirements such as increased factory and shop floor automation; greater data transparency; real-time planning and change management; and better worker augmentation and remote support."
Read more.
The 5G smartphone market is becoming the most accelerated mobile technology generation ever, offering an extensive opportunity across the network options of both 5G sub-6 Gigahertz (GHz) and mmWave, which can enable ultra-fast data throughput using very short-range networks. However, up until now, the use of mmWave in smartphones has been limited at best, but this is about to change.
It was not so long ago that the practical use of 5G NR mmWave technology in mobile devices had been severely challenging, mainly owing to the significant restrictions of limited network coverage and being overtly costly to implement. "Despite these initial market concerns, many technology barriers have since been overcome. Now 5G mmWave in smartphones is set to grow extensively in 2021 and beyond, driven by its use in Apple's latest iPhones destined mainly for the company's important U.S. market," explains David McQueen, Research Director. "The underlying complexity and added cost that mmWave brings have been incrementally addressed using an evolved system approach and rapid miniaturization of fully integrated RF module designs, presently led by Qualcomm. Such an approach has helped bring mmWave to compact smartphone industrial designs while improving performance, latency, reliability, and efficiency."
Read more.
ThomasNet
Consumer spending on smart technology in 2020 failed to meet predictions thanks to COVID-19 and the subsequent economic downturn. Nonetheless, the market is expected to boom in the coming years with a recent report from ABI Research estimating that spending on smart home technologies will reach $317 billion by 2026.
The shift to remote working will see many employees eager to upgrade their homes into more suitable workspaces with the latest gadgets and smart technology. Not only is smart home technology sustainable, cost-effective, convenient, and efficient, but it also provides increased comfort and can boost wellbeing.
Read the full article.
Forbes
How can we make cities smarter for all of the people who live in them as well as better for the environment? Historically, the U.S. has underinvested at a federal level in smart city development. However, we are seeing a perfect storm of social need, environmental imperative, technology capability and economic viability that could see this change.
According to ABI Research, smart cities could generate $20 trillion in economic benefits by 2026, while KPMG estimates that these infrastructure modernization projects need $90 trillion of investment.
Read the full article.
Edge Computing Expo
June 16, 2021 - June 17, 2021
Online
Event Website

IoT Evolution Expo
June 22, 2021 - June 25, 2021
Miami FL
Event Website
Speakers:
Ryan Martin

Industrial IoT Conference
June 22, 2021 - June 25, 2021
Miami FL
Event Website

Building Functional Safety Into Industrial Robotics
June 29, 2021 - June 29, 2021
Online
Event Website

Powering the Edge -- IoT Analytics and AI for Smart Metering
Aug. 15, 2021 - Aug. 15, 2021
Online
Event Website
Speakers:
Adarsh Krishnan

FutureNet Asia
Aug. 26, 2021 - Aug. 26, 2021
Webinar
Event Website
Speakers:
Jake Saunders

Commercial UAV Expo
Sept. 7, 2021 - Sept. 9, 2021
Las Vegas
Event Website

Powering the Edge -- IoT Analytics and AI for Smart Metering
Sept. 15, 2021 - Sept. 15, 2021
Webinar
Event Website
Speakers:
Adarsh Krishnan, Kateryna Dubrova

EE Times AI Everywhere
Sept. 28, 2021 - Sept. 29, 2021
Virtual
Event Website

Data Innovation Summit
Oct. 14, 2021 - Oct. 15, 2021
Virtual
Event Website