DATE: June 10, 2021
TIME: 10:00 a.m. UK/5:00 p.m. SGT
5G positioning is emerging as a disruptive technology that could potentially solve a number of industry pain points and target many use-cases that require accurate, reliable, precise positioning performance across both indoor and outdoor environments. However, several technology challenges and strategic hurdles need to be addressed before the technology can compete with existing solutions and make its way to large-scale deployments.
The aim of this webinar is to generate an industry-wide discussion around:
Potential business opportunities of 5G in the Real-Time Location Services (RTLS) market
What key verticals and use-cases represent the low-hanging fruit and what are the most challenging ones?
How the industry should align to address major challenges facing 5G positioning
The discussion will be guided by an industry survey aiming at understanding the technology and business requirements of RTLS across key verticals, how 5G positioning could meet these requirements, and what benefits the technology will offer to the operators of these verticals.

Analyst Insider Subscribers can view one free Insight every week. For full access, talk to our team.
Upchain's premise is to provide customers with the data required wherever they are via Upchain's unified cloud platform in order to, for example, simplify how engineers and manufacturing staff collaborate to launch products.
Unlock this ABI Insight
The partnership for 5G network deployment is a monumental shift in the industry and has the potential to radically change network deployment plans, especially in markets where hyperscalers have dominant footprints.
Unlock this ABI Insight
Along with vendors' expectations for 2021 product delivery, a number of features of the new specification signal new capabilities within the market.
Unlock this ABI Insight
There are multiple types of digital twins, ranging from those that encompass basic metadata about a respective entity/asset with a means to monitor it in real-time, to advanced high fidelity analytic models that enable prediction and simulation for comparison of expected versus real behavior.
Unlock this ABI Insight
The scientists used high-resolution commercial satellite imagery from DigitalGlobe to identify and measure individual trees, with images from the commercial GeoEye-1, QuickBird-2, WorldView-2, and WorldView-3 satellites.
Unlock this ABI Insight
Despite the challenges facing the wider manufacturing industry during the coronavirus pandemic, collaborative robots continue to attract attention and investment, due to their ease of use, redeployability, and convenience to end-users who struggle to afford more traditional forms of automation. According to ABI Research, the cobot market is set to grow substantially over the coming decade. The market had a global valuation of US$475 million in 2020, which will expand to US$600 million in 2021 and US$8 billion in 2030, with a projected CAGR of 32.5%.
"The most direct benefit of cobots is not in their ability to collaborate with humans," said Rian Whitton, Principal Analyst. "Rather, it is in their relative ease of use, improved interface, and the ability of end-users to redeploy them for different tasks." This has made cobots popular with small and medium-sized enterprises (SME's) which value flexibility and incremental automation where the maintenance cost is not prohibitive.
Read more.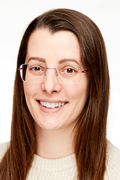 The fallout of Covid-19 has had mitigated effects on the embedded security market. While shipments into industrial and mobile sectors have taken a hit, the market has been buoyed by increased sales in PCs and contactless and healthcare devices. ABI Research forecasts over 5.6 billion secure hardware shipments by 2025.
"Manufacturing delays, lower consumer demand, and slashed R&D budgets for cars and phones have impacted the demand for embedded hardware in the short term. However, the effects won't be felt significantly over the longer forecast period as demand for secure hardware is increasingly prevalent across various industries. Industrial demand, including utilities, manufacturing, smart cities, and smart buildings will continue to look toward cost-effective secure hardware form factors to ensure trust in IoT applications, as well as compliance with physical safety, national security, and privacy regulations and standards," explains Michela Menting, Digital Security Research Director.
Read more.
Toolbox.com (written by ABI Research Senior Analyst Don Alusha)
Don Alusha, senior analyst telco digitization practice, ABI Research, discusses why 5G Security will be a dynamic market with new security requirements in cellular infrastructure and new demands in enterprise applications.
Read the full article.
Fortune
Zhang Yiming, the 38-year-old founder and CEO of TikTok's parent company, Bytedance, announced plans on Wednesday to step down from his role as head of the roughly $400 billion tech conglomerate.
According to The Information, Zhang was "blindsided" by Beijing's intervention, because the company "hadn't been proactive" in cultivating a relationship with Chinese regulators and consulting them about TikTok's future. Difficulties managing the demands of both Chinese and U.S. regulators have reportedly forced Bytedance to delay an anticipated IPO, too.
"In order to stay successful and relevant, the CEOs of tech vendors need to dedicate a lot of energy to maintain[ing] good relationship with the government," says Lian Jye Su, principal analyst at ABI Research in Singapore. "Not all CEOs want to dedicate their time and energy on this task or have the right skillset to do so."
Read the full article.
IoT Security Workshop
May 27, 2021 - May 27, 2021
Beijing, China & Virtual
Event Website
Speakers:
Michela Menting

Edge Computing Expo
June 16, 2021 - June 17, 2021
Online
Event Website

Industrial IoT Conference
June 22, 2021 - June 25, 2021
Miami FL
Event Website

IoT Evolution Expo
June 22, 2021 - June 25, 2021
Miami FL
Event Website
Speakers:
Ryan Martin

Building Functional Safety Into Industrial Robotics
June 29, 2021 - June 29, 2021
Online
Event Website

Powering the Edge -- IoT Analytics and AI for Smart Metering
Aug. 15, 2021 - Aug. 15, 2021
Online
Event Website
Speakers:
Adarsh Krishnan

FutureNet Asia
Aug. 26, 2021 - Aug. 26, 2021
Webinar
Event Website
Speakers:
Jake Saunders

Commercial UAV Expo
Sept. 7, 2021 - Sept. 9, 2021
Las Vegas
Event Website

Powering the Edge -- IoT Analytics and AI for Smart Metering
Sept. 15, 2021 - Sept. 15, 2021
Webinar
Event Website
Speakers:
Adarsh Krishnan, Kateryna Dubrova

EE Times AI Everywhere
Sept. 28, 2021 - Sept. 29, 2021
Virtual
Event Website