Analyst Insider Subscribers can view one free Insight every week. For full access, talk to our team.
Although network operators have launched their commercial 5G worldwide at higher energy efficiency than 4G networks. this has not necessarily resulted in overall lower energy consumption costs. RAN Intelligent Controller (RIC) is well-positioned to solve this problem.
Unlock this ABI Insight
Automakers are learning a difficult lesson concerning just-in-time delivery practices, and the ramifications of abruptly cancelling and then re-ordering semiconductors, given that the complex manufacturing of semiconductors naturally implies a slow ramp up.
Unlock this ABI Insight
The unrealized goal of complete rural connectivity can be attributed to two main factors: a) the financial challenges that mobile telcos face in rolling out last-mile connectivity, and b) the on-grid electrical infrastructure gap between rural and urban communities.
Unlock this ABI Insight
Seeq is making a leap into the data management market by partnering with AWS, and instead of creating a streaming or data integration service offered by many vendors, they are picking the existing problem with IoT and proving an exact solution to it—in this case, on-demand data discovery and integration.
Unlock this ABI Insight
Better economics, business agility, and lower implementation risk are all key drivers for public cloud to potentially propel innovation in the industry.
Unlock this ABI Insight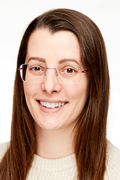 With the world asking how the Colonial Pipeline ransomware attack could happen to such a large and sophisticated company, ABI Research turned to its Digital Security Research Director Michela Menting with some pressing questions about this stunning breach. Perhaps the most significant statement made by Ms. Menting will give every company a wakeup call: "Any company (especially one with upwards of $500 million in annual revenues) that is not prepared for such attacks has clearly been purposefully skimping on basic cybersecurity tools, training, and strategy."
Read more.
The increasingly hybrid workplace, spurred by the surge in remote workers, workflows shifting to the cloud, and a growing distributed workforce, is shining a spotlight on Communication and Collaboration (C&C) services. As companies work to support these hybrid workplaces, demand is also growing for more immersive solutions to better connect in-office and remote workers. To assist end-users to identify key attributes and to help evaluate early trailblazers within this segment, ABI Research conducted an unbiased competitive assessment of early leaders. The ranking evaluated the level of innovation in each company's solutions and their ability to implement these services to address the growing needs of the hybrid workforce now and into the future. The companies that rose to the top are:
Market Leaders: Virbela, VRtuoso, Spatial, Walkabout Workplace
Top Implementers: Virbela, Walkabout Workplace, Teamflow, Spatial
Top Innovators: VRtuoso, Spatial, MeetinVR, Virbela, The Wild
"For a relatively nascent segment of the market, there are a rather large number of companies targeting this space. After paring down the list to the most impactful, eleven companies remained for this competitive assessment. Each offers unique and valuable solutions that represent core elements to what we believe will become the future of work," notes Michael Inouye, Principal Analyst.
Read more.
CNN Business
Eddy Willems was working for an insurance company in Belgium back in December 1989 when he popped the floppy disc into his computer. The disc was one of 20,000 sent in the mail to attendees of the World Health Organization's AIDS conference in Stockholm, and Willems' boss had asked him to check what was on it.
The floppy discs were sent to addresses all over the world obtained from a mailing list. Law enforcement traced the effort to a PO box owned by a Harvard-taught evolutionary biologist named Joseph Popp, who was conducting AIDS research at the time.
"More than an actual criminal mastermind, he was what you would classify as a 'lone actor' as opposed to an organized crime syndicate or state sponsored actor," said Michela Menting, a research director at market research firm ABI Research. "His motivations appeared to be quite personal. ... He obviously had strong feelings about AIDS and AIDS research."
Read the full article.
Private Networks Forum
May 25, 2021 - May 25, 2021
Online
Event Website
Speakers:
Leo Gergs

IoT Security Workshop
May 27, 2021 - May 27, 2021
Beijing, China & Virtual
Event Website
Speakers:
Michela Menting

Edge Computing Expo
June 16, 2021 - June 17, 2021
Online
Event Website

Industrial IoT Conference
June 22, 2021 - June 25, 2021
Miami FL
Event Website

IoT Evolution Expo
June 22, 2021 - June 25, 2021
Miami FL
Event Website
Speakers:
Ryan Martin

Building Functional Safety Into Industrial Robotics
June 29, 2021 - June 29, 2021
Online
Event Website

Powering the Edge -- IoT Analytics and AI for Smart Metering
Aug. 15, 2021 - Aug. 15, 2021
Online
Event Website
Speakers:
Adarsh Krishnan

FutureNet Asia
Aug. 26, 2021 - Aug. 26, 2021
Webinar
Event Website
Speakers:
Jake Saunders

Commercial UAV Expo
Sept. 7, 2021 - Sept. 9, 2021
Las Vegas
Event Website

Powering the Edge -- IoT Analytics and AI for Smart Metering
Sept. 15, 2021 - Sept. 15, 2021
Webinar
Event Website
Speakers:
Adarsh Krishnan, Kateryna Dubrova