Sponsored by Ignion
This whitepaper introduces a new approach to antenna technology, called the Virtual Antenna™ technology, which aims to remove complexity for the hardware designer and help OEMs streamline their approach to building IoT solutions. It starts with a discussion of the technology and business factors affecting IoT antenna choice. It then outlines the key antenna design requirements and the challenges faced by OEMs to meet these requirements, including an analysis of existing antenna types. The paper concludes with an examination of the Virtual Antenna™ technology's benefits and limitations relative to current antenna technologies, including an assessment of the IoT antenna market opportunity.
Analyst Insider Subscribers can view one free Insight every week. For full access, talk to our team.
While global navigation satellite systems (GNSS) were, even a few years ago, the largely accepted technology for asset tracking, a number of competing and complementary technologies are increasingly being tested and found to be appropriate by device manufacturers.
Unlock this ABI Insight
They will be the first commercially available modules to use the Boudica 200 modem chip from HiSilicon, the semiconductor arm of Huawei.
Unlock this ABI Insight
Investors include Sony (US$200 million), Appaloosa, Baillie Gifford, Fidelity Management & Research Company LLC, and GIC as well as funds and accounts advised or managed by several firms.
Unlock this ABI Insight
According to Microsoft's Threat Intelligence Center as mentioned by its Corporate Vice President, Tom Burt, the company claimed that a state-sponsored group of cyber-attackers from China, called HAFNIUM, were responsible for the attack.
Unlock this ABI Insight
Two noteworthy Mobile Network Operators (MNOs), Deutsche Telekom and Etisalat, have recently engaged in partnerships with companies in the blockchain technology space
Unlock this ABI Insight
Data analytics can offer huge insights to each individual golfer such as: where on the clubface the ball is being struck, swing speed, back swing position, and the percentage of greens hit.
Unlock this ABI Insight
Asset tracking solution providers are increasingly becoming more flexible in offering solutions to customers, shows a new report by ABI Research. The report examines how different types of asset tracking solution providers, including hardware vendors, software suppliers, telcos, and system integrators, offer end-to-end solutions for varied markets and use-cases. The report further examines trends in pricing and business models and how each of these providers addresses various parts of the technology stack.
"The pricing of asset tracking solutions is one of the most significant barriers to adoption. Proving a business case and getting the individual components of the technology stack lined up can take many months or years – ultimately undermining adoption," explains Tancred Taylor, Research Analyst. "Simplifying this process not only requires end-to-end solutions through in-house development or technology partnerships but also requires pricing models friendly to different customers' requirements. Developments in pricing structures are designed to address these challenges by offering lower barriers to entry, with key components being simplicity, predictability, scalability, and flexibility."
Read more.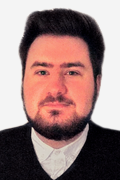 According to ABI Research, the number of Open-Loop EMV Cards in ticketing use will increase worldwide from 24.8 million to 136.9 million by 2025. With contactless payment acceptance and transactions in all markets experiencing a sharp upturn during COVID-19, approximately 150 large cities are looking to adopt EMV as another contactless payment method, which will sit alongside existing proprietary solutions, including cities in Ireland, the United Arab Emirates (UAE), India, and Russia.
"The global COVID-19 pandemic has brought about a drive toward the modernization of ticketing systems in a contact-free way. While ridership has seen a significant downturn due to the pandemic, cEMV systems provide several advantages for end-users," said Sam Gazeley, Digital Security Analyst. "Where, previously, the significant capital required to set up and integrate a contactless EMV system had put the solution out of reach for most transport operators, the ongoing pandemic has framed the importance of minimizing hand-to-hand transactions. The ability to use a card already in possession of the end-user in a contactless format provides a safer way to conduct a payment transaction. With EMV infrastructure in place, the possibility of EMV in a closed-loop scenario will also be explored by Transportation Authorities (TAs), beginning with Sweden in 2022 and London likely following suit in 2025."
Read more.
Enterprise IoT Insights
Spectrum plays a prominent role in enabling the larger data demands of 5G. The allocation of more backhaul spectrum and the utilization of spectrally efficient methods will therefore be instrumental in facilitating the growing role of microwave backhaul in future networks. "Regulators can tap into the higher frequency bands for wireless backhaul as they have more contiguous amounts of spectrum and wider channels available," says Kangrui Ling, Research Analyst at ABI Research. "Given that there is already high congestion in the traditional microwave bands between 6 to 42 GHz, regulators should explore allocating the, E-, and D- and W- millimeter wave and even the unlicensed V- bands for wireless backhaul as they are well-equipped to handle the imminent data consumption growth in the near future,"
Read the full article.
Telecom Lead
Ericsson today announced the release of three new solutions in their indoor wireless product portfolio targeting telecom operators. These solutions enable mobile network operators (MNOs) to cut TCO when addressing 5G in-building wireless deployments in three distinct ways, says Johanna Alvarado, Research Analyst at global tech market advisory firm, ABI Research.
Read the full article.
Service Lifecycle Management for Automation
May 12, 2021 - May 12, 2021
Webinar
Event Website

Private Networks Forum
May 25, 2021 - May 25, 2021
Online
Event Website
Speakers:
Leo Gergs

IoT Security Workshop
May 27, 2021 - May 27, 2021
Beijing, China & Virtual
Event Website
Speakers:
Michela Menting

Edge Computing Expo
June 16, 2021 - June 17, 2021
Online
Event Website

Industrial IoT Conference
June 22, 2021 - June 25, 2021
Miami FL
Event Website

IoT Evolution Expo
June 22, 2021 - June 25, 2021
Miami FL
Event Website
Speakers:
Ryan Martin

Building Functional Safety Into Industrial Robotics
June 29, 2021 - June 29, 2021
Online
Event Website

Powering the Edge -- IoT Analytics and AI for Smart Metering
Aug. 15, 2021 - Aug. 15, 2021
Online
Event Website
Speakers:
Adarsh Krishnan

FutureNet Asia
Aug. 26, 2021 - Aug. 26, 2021
Webinar
Event Website
Speakers:
Jake Saunders

Commercial UAV Expo
Sept. 7, 2021 - Sept. 9, 2021
Las Vegas
Event Website