DATE: Wednesday, May 12
TIME: 1:00 p.m. EDT

As enthusiasm for automation and robotics grows across multiple industries, can automation providers implement effective service and support to cope with demand? Automation during the next decade will need to be scalable at speed, flexible, and replicable across a wide array of use cases, environments, and regions. Is your business ready?
This webinar bases its analysis on interviews conducted with business leaders providing modern automation, robotics, and Artificial Intelligence (AI) solutions and provides a discussion of current trends around how the increase in demand for automation also presents challenges for automation vendors in post-sale service lifecycle management activities.
SPEAKERS:
Rian Whitton - Principal Analyst, ABI Research
Jim Kirby - Vice President of Business Development & Strategic Alliances, Ricoh
Analyst Insider Subscribers can view one free Insight every week. For full access, talk to our team.
For both Microsoft and Magic Leap, the broader enterprise market is rich with opportunity for an easily integrated AR solution.
Unlock this ABI Insight
Two recent events have accentuated an increasingly worrying gap between organized cybercriminals and the cybersecurity industry as they relate to the Internet of Things (IoT).
Unlock this ABI Insight
The new AirTags deliver their precise location to Apple devices and the Find My network via a range of integrated wireless technologies.
Unlock this ABI Insight
This comes after the UK signed a deal with Thales to take over from De La Rue as the smart card vendor to supply the UK passport in a post-Brexit scenario.
Unlock this ABI Insight
Artificial Intelligence for massive MIMO has the potential to address complex challenges, saving a considerable amount of computational power while enhancing the overall performance of massive MIMO solutions.
Unlock this ABI Insight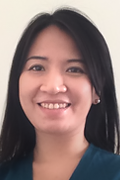 As the demand for broadband connectivity increases, many mature markets have reached close to 100% household penetration, resulting in higher competition among broadband operators. Deployment of solutions and services that support better broadband user experience is becoming critical for broadband operators to achieve business success in saturated broadband markets. Smart Wi-Fi and Fixed Wireless Access (FWA) are becoming among the key solutions to enhance existing broadband services and support fiber-like broadband in underserved markets without installing last-mile fiber connectivity. ABI Research forecasts that smart Wi-Fi and FWA deployments will drive Wi-Fi mesh and 5G FWA Consumer Premise Equipment (CPE) unit shipments to reach 40.6 million and 14.6 million units respectively in 2025.
Despite operators' efforts to provide higher-speed broadband services, investment in infrastructure upgrades alone is no longer enough for a better user experience. As the number of connected devices per household continues to grow, users increasingly demand better in-home Wi-Fi networks. "Reliable Wi-Fi is crucial as video streaming, online gaming, and video conferencing applications are booming, especially in saturated markets. Operators are responding to the demand by supplying customers with CPE that have mesh systems and higher Wi-Fi standards such as Wi-Fi 6 to support the whole home experience," explains Khin Sandi Lynn, Industry Analyst.
Read more.
The commercial launch of 5G started in 2019. Many countries worldwide have deployed their 5G networks, with leading countries including South Korea, China, the United States, the United Kingdom, Saudi Arabia, Finland, Spain, the United Arab Emirates (UAE), Australia, and Germany. Alongside these deployment activities, academia and industry are starting to envision the sixth generation of wireless technology for the 2030s, and many related research projects have already started. According to the time frames of previous wireless network deployments, ABI Research forecasts that 2028 and 2029 will be the early commercial deployment years for 6G, with the first standard technology expected around 2026.
"X Reality (XR), which is a combination of Augmented Reality (AR), Virtual Reality (VR), and Mixed Reality (MR), is a promising solution for 6G to create a mixed real and virtual environment with either real-time or non-real-time human-machine interaction," says Jiancao Hou, 5G & Mobile Network Infrastructure Senior Analyst. "Self-organization and self-healing capabilities of a network to support autonomous driving, drone swarming, and pervasive networking are also critical to reduce the time and cost of network deployment and offer greater mobile coverage." Moreover, "In the 2030s, 6G could be the key enabler to realizing ubiquitous connectivity with a wide range of devices/sensors using in diverse communication environments."
Read more.
Explica
The connected vehicle can be an opportunity as a source of income, but for now it has not taken off. According to a report by consultancy ABI Research, subscriptions to connected vehicles barely generate enough to cover the costs incurred by automakers to install the necessary integrated communications technology.
The most obvious solution, the use of in-vehicle advertising, might be an option, but ABI notes that high-end car buyers frown upon advertisements appearing on their screens in an attempt to get even more money out of them. This type of user experience can "damage the brand reputation of automakers," they explain.
Read the full article.
Fintech News
"The concept of e-commerce is shifting from online sale transactions [and a] static webpage to a personalized and interactive experience," said Eleftheria Kouri, a research analyst with the tech market advisory firm ABI Research.
"Customers have access to a wider range of capabilities when visiting an online store, including product virtual try-on and gaming and interactive storytelling concepts that increase engagement and educate the consumer about products [and] brands."
Read the full article.
Service Lifecycle Management for Automation
May 12, 2021 - May 12, 2021
Webinar
Event Website

Private Networks Forum
May 25, 2021 - May 25, 2021
Online
Event Website
Speakers:
Leo Gergs

IoT Security Workshop
May 27, 2021 - May 27, 2021
Beijing, China & Virtual
Event Website
Speakers:
Michela Menting

Edge Computing Expo
June 16, 2021 - June 17, 2021
Online
Event Website

Industrial IoT Conference
June 22, 2021 - June 25, 2021
Miami FL
Event Website

IoT Evolution Expo
June 22, 2021 - June 25, 2021
Miami FL
Event Website
Speakers:
Ryan Martin

Building Functional Safety Into Industrial Robotics
June 29, 2021 - June 29, 2021
Online
Event Website

Powering the Edge -- IoT Analytics and AI for Smart Metering
Aug. 15, 2021 - Aug. 15, 2021
Online
Event Website
Speakers:
Adarsh Krishnan

FutureNet Asia
Aug. 26, 2021 - Aug. 26, 2021
Webinar
Event Website
Speakers:
Jake Saunders

Commercial UAV Expo
Sept. 7, 2021 - Sept. 9, 2021
Las Vegas
Event Website