DATE: Thursday, April 29
TIME: 2:00 PM ET
PRESENTER: Rian Whitton, ABI Research Principal Analyst
Compared with earlier generations of mobile network technology, 5G provides for greater levels of raw speed and security, as well as lower latency, higher capacity and other benefits. 5G is a capabilities multiplier for a wide range of products and technologies, including robotics systems. As such, fifth generation (5G) networking/communications technologies provide opportunities to developers of robotics solutions, as well as companies exploring novel uses for robotics systems that were impossible prior to the advent of 5G. In this RoboBusiness Direct session, attendees will be provided with a 5G capabilities review for robotics system developers, a snapshot of the existing state of 5G implementation, and current and potential uses of technologies.
Topics include:
• 5G and Robotics
• Enabling Technologies and Solution Providers
• Existing 5G / Robotics Implementations
• Ongoing Opportunities
Click here to register for this can't miss webinar!
Analyst Insider Subscribers can view one free Insight every week. For full access, talk to our team.
Facebook Reality Labs demonstrated a wristband wearable concept (resembling a smartwatch with a large screen) that detects hand/finger movements and allows the user to mentally control and interact with AR/VR devices.
Unlock this ABI Insight
LTE still remains responsible for the majority of the data traffic for the next five years and will still be an essential technology to enable Mobile Broadband (MBB) in emerging markets.
Unlock this ABI Insight
As network operators roll out 5G networks, satellite and mobile network operators are finding ways to maximize the benefits provided by both technologies.
Unlock this ABI Insight
Heavily focused on on-premise solutions, manufacturers need scalable gateway and servers to host their Machine Learning (ML) model and the optimal edge AI chipset, often in extreme production environments.
Unlock this ABI Insight
A small number of mobile robotics companies are offering mapping, positioning and perception (in effect the full SLAM capability) purely through the use of cameras.
Unlock this ABI Insight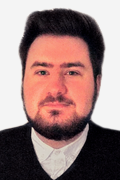 According to ABI Research, the COVID-19 pandemic forced the worldwide shipments of e-Passports to drop from 192 million in 2019 to 116 million in 2020. The sharp decline in issuance levels, a YoY decrease of -39%, has been attributed to border closures, severe restrictions on international travel, and shutdowns for credential enrolment and personalization centers.
"Not surprisingly, of all the credential types, the e-Passport market has been the most significantly affected by the COVID-19 pandemic," says Sam Gazeley, Digital Security Analyst. "The e-Passport shipment levels in passport-heavy countries such as the United States and China declined by over 40% Year on Year (YoY). However, it is also important to note that smart national ID programs around the world have experienced significant postponements. The anticipated Philippine, Kenyan, and Nigerian projects, for example, are now not expected to begin until late 2021 or early 2022."
Read more.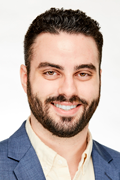 After a tumultuous 2020, the need for digitization and keeping workers connected became crystal clear for many. This is true in all industries, but especially for industrial markets where workflow complexity, knowledge retention and share, and the financial impact from downtime and other inefficiencies are particularly severe. According to ABI Research, the industrial market will quicken its adoption of Augmented Reality (AR) smart glasses and mobile devices to enable workers in any location and minimize costly inefficiencies. This increasing adoption will generate an industrial augmented reality market value of US$70 billion by 2025.
"COVID-19 did not create the need for digitization, but it certainly accelerated it," says Eric Abbruzzese, Augmented and Virtual Reality Research Director. "As a high-value element of digitization, augmented reality adds a visual element to a data-heavy system that can sometimes devalue the human worker. AR brings the worker back into the equation and creates a synergistic relationship between worker and IT/OT systems where each component benefits from the other."
Read more.
CNN Business
The stainless steel devices, which are water and dust resistant, feature a built-in speaker that plays sounds to better locate an AirTag. It's packed with the Apple-designed U1 chip, which uses Ultra Wideband technology -- the same chip used in the iPhone 12.
"Although AirTags are probably going to be fairly low priced, they may help to grow revenue, and users may buy multiple tags for different scenarios, such as for a bag, bike or car keys," said David McQueen, director at tech market advisory firm, ABI Research. "It may also spark a rise in the manufacture of accessories to house the tags, such as a key fob, keychain or wrist strap."
Read the full article.
Mobile World Live
Today, nearly all heads of state and leaders of companies big and small emphasise the importance of reducing carbon emissions within their operations, in line with the Paris Agreement signed in December 2015. UN figures show 189 countries signed the agreement, which involves commitments to lower emissions and collaborate to tackle the impact of climate change.
The UN this week praised the mobile industry for a "critical breakthrough" in its environmental progress, after the GSMA revealed more than a third of operators by revenue had committed to net zero carbon emissions by 2050. Dimitris Mavrakis, senior research director at ABI Research, told Mobile World Live (MWL) the telecoms industry is "quite advanced" in tackling climate change compared to other sectors: "Sustainability is a key topic of discussion, when in other industries it's just an afterthought, it's not a core planning point."
Read the full article.
RoboBusiness Direct Spring 2021
April 29, 2021 - April 29, 2021
Online
Event Website

Advantech Connect
April 30, 2021 - April 30, 2021
Online
Event Website
Speakers:
Susan Beardslee

Service Lifecycle Management for Automation
May 12, 2021 - May 12, 2021
Webinar
Event Website

Private Networks Forum
May 25, 2021 - May 25, 2021
Online
Event Website
Speakers:
Leo Gergs

IoT Security Workshop
May 27, 2021 - May 27, 2021
Beijing, China & Virtual
Event Website
Speakers:
Michela Menting

Edge Computing Expo
June 16, 2021 - June 17, 2021
Online
Event Website

Industrial IoT Conference
June 22, 2021 - June 25, 2021
Miami FL
Event Website

IoT Evolution Expo
June 22, 2021 - June 25, 2021
Miami FL
Event Website
Speakers:
Ryan Martin

Building Functional Safety Into Industrial Robotics
June 29, 2021 - June 29, 2021
Online
Event Website

Powering the Edge -- IoT Analytics and AI for Smart Metering
Aug. 15, 2021 - Aug. 15, 2021
Online
Event Website
Speakers:
Adarsh Krishnan