DATE: Monday, April 26
TIME: 10:00 BST
After years of growth, smart mobility came to a grinding halt in the face of COVID-19. How are we going to rebuild the urban transportation we once took for granted? The challenges for urban mobility haven't changed, but they have been made more pressing by the pandemic – and finding lasting solutions is more critical than ever.
Location technology has always been vital in mobility, but now the opportunity exists for it to underpin operational advances as providers and cities work toward a greener future.
Attend this webinar to discover:
How integration of public and private transit should be optimised for seamless city travel
How the electrification of mobility fleet and smart solutions for EVs contribute to sustainability and service efficiency
Analyst Insider Subscribers can view one free Insight every week. For full access, talk to our team.
Within the current competitive landscape AWS MI represents a relatively wide breadth of coverage, with many companies offering more targeted solutions—companies such as Valossa, for example, specialize in areas targeted by Rekognition and compliance.
Unlock this ABI Insight
Network slicing has not yet taken off while mobile operators are still waiting to see how their 5G networks will be deployed. Nevertheless, there may be an alternative form of slicing that can be deployed using technology that is currently available.
Unlock this ABI Insight
What is your competitive advantage in a specific market or use case? Does it merit additional pricing tiers? If yes, do they actually serve the customer? If not, then deconstruct complexity and focus on one simple, streamlined model.
Unlock this ABI Insight
For Rolls-Royce Germany, the objective of the partnership is to accelerate and improve the decision-making process for its engineers by combining Altair's simulation and data analytics tools together.
Unlock this ABI Insight
These innovative solutions include Creo's AI-powered indoor planting system bringing more nature indoors and aeris's AI smart domestic air purifiers among others, all looking to improve the poor indoor air quality faced by many on a daily basis.
Unlock this ABI Insight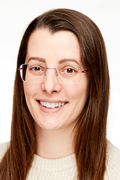 Today there are 8.6 billion IoT connections. By 2026, that number will nearly triple to 23.6 billion. In its new whitepaper, Connected & Protected: The Vulnerabilities and Opportunities of IoT Security, ABI Research explores how the exponential growth in IoT connections will usher in a new era of connectivity and productivity along with a slew of new threat vectors and vulnerabilities. At the same time, the looming security gaps offer a tremendous revenue potential for players in IoT security.
"Concerns about security of the Internet of Things (IoT) are widespread," says Michela Menting, Digital Security Research Director. Security gaps run the gamut from devices that are incapable of being secured to Original Equipment Manufacturers (OEMs) and vendors often choosing to accept the risk rather than remediate it, as well as functional safety-type IoT devices that prioritize availability and cannot simultaneously ensure confidentiality. "There are limited IoT security solutions in the market, due in large part to the fragmented nature of the IoT itself," Menting explains.
Read more.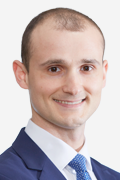 The public cloud serves as the foundation for many businesses in the enterprise domain. Increasingly, telecom entities seek to partner with public cloud providers to use their compute capacity and leverage their strong network capabilities at the back end. Inexpensive compute access is the chief reason a growing number of network equipment vendors (NEVs) and communications service providers (CSPs) are now exploring public clouds as a viable complement to their telco cloud platforms. According to a new report from ABI Research, public cloud is set to spur new growth for the telco cloud market, which is forecasted to grow to US$29.3 billion by 2025, at a Compound Annual Growth Rate (CAGR) of 27%. Low cost of ownership, little or no implementation risk, and increased business agility and innovation are some key drivers that are propelling the adoption of cloud compute capacity in telecoms.
"Adoption of public cloud constitutes an evolutionary path on three fronts; technology evolution, operational changes, and service evolution," explains Don Alusha, Senior Analyst, 5G Core & Edge Networks. "Technology evolution of the public cloud, and broader cloudification efforts, is a key enabler for a more digital telco ecosystem. Operational changes in cloud efficiencies enable CSPs to propel service convergence by intelligently fusing today's siloed internal processes. And service evolution is the quest to enhance existing business models, which also stands to be a key reason behind the adoption of public cloud."
Read more.
Construction News
While there is talk of automation, real-life examples in everyday action remain both rare and limited. But this is not only a problem for construction, it can also be seen in the wider context. "Automation is very hot at the moment, but we are still at the very nascent stages of development," says Rian Whitton, ABI Research's principal robotics market analyst.
Read the full article.
CNN Business
Eleftheria Kouri, an analyst at tech market advisory firm ABI Research, said tablet shipments significantly increased in 2020, thanks in part to remote learning and working. But that uptick won't last forever. "Tablet vendors, including Apple, need to introduce a really game changing technological feature in order to boost sales and encourage consumers to replace their old devices: 5G connectivity is one of these key features," she said.
Read the full article.
RoboBusiness Direct Spring 2021
April 29, 2021 - April 29, 2021
Online
Event Website

Advantech Connect
April 30, 2021 - April 30, 2021
Online
Event Website
Speakers:
Susan Beardslee

Service Lifecycle Management for Automation
May 12, 2021 - May 12, 2021
Webinar
Event Website

Private Networks Forum
May 25, 2021 - May 25, 2021
Online
Event Website
Speakers:
Leo Gergs

IoT Security Workshop
May 27, 2021 - May 27, 2021
Beijing, China & Virtual
Event Website
Speakers:
Michela Menting

Edge Computing Expo
June 16, 2021 - June 17, 2021
Online
Event Website

Industrial IoT Conference
June 22, 2021 - June 25, 2021
Miami FL
Event Website

IoT Evolution Expo
June 22, 2021 - June 25, 2021
Miami FL
Event Website
Speakers:
Ryan Martin

Building Functional Safety Into Industrial Robotics
June 29, 2021 - June 29, 2021
Online
Event Website

Powering the Edge -- IoT Analytics and AI for Smart Metering
Aug. 15, 2021 - Aug. 15, 2021
Online
Event Website
Speakers:
Adarsh Krishnan